iPhone XS Max, iPhone 11 Pro Max have strong showing in new DxOMark audio testing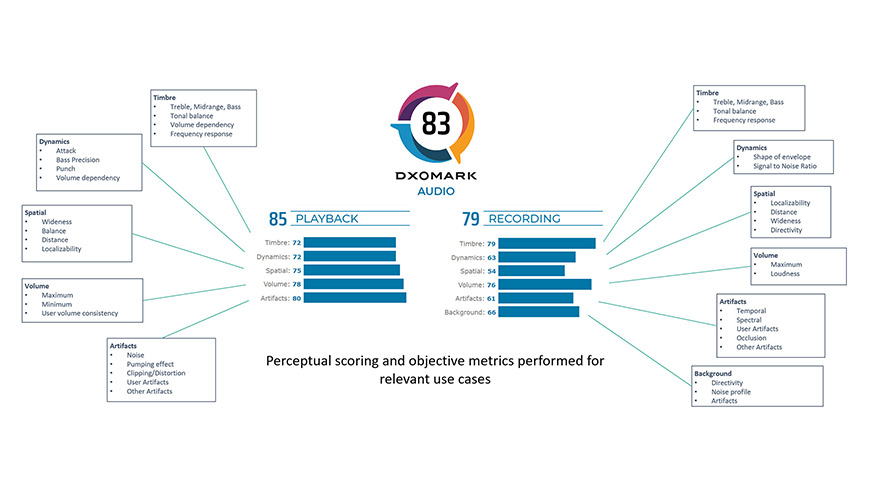 DxOMark has opened up a new suite of audio tests for smartphones, and unsurprisingly, all the recent iPhones tested did quite well.
DxOMark, an independent benchmark that assesses the image quality of smartphones, lenses, and cameras, has released its initial ranking of smartphones based on audio quality. The tests were designed to cover a wide range of audio qualities, including timbre, volume, balance, and the presence of artifacts like clipping and distortion. The tests only cover the sound that comes from a smartphones internal speaker, rather than the performance when coupled with headphones or external speakers.
DxOMark Audio testing was designed to provide comprehensive test data about smartphone audio recording and output quality. The tests were designed to mirror the way consumers use their smartphones — such as watching and recording video — along with more objective testing using traditional audio testing equipment.
For the initial ranking, DxOMark tested seven devices from five major brands: The Apple iPhone 11 Pro Max and the iPhone XS Max, the Samsung Galaxy Note 10+ and Galaxy S10+, the Honor 20 Pro, the Huawei Mate 20 X and the Sony Xperia 1.
While the Huawei Mate 20 X won the top position in both playback and recording, the iPhones tested also did incredibly well. The Apple iPhone XS Max only trailed the Huawei Mate 20 X by a single point in each category, making it the second highest smartphone scored. The new iPhone 11 Pro Max also did quite well, taking the third position for both recording and playback quality.
Samsung trailed behind, with the Galaxy Note 10+ and Galaxy S10+ receiving fourth and fifth place in playback, respectively. The Galaxy S10+ did better in the recording category, receiving fourth place, but the Galaxy Note 10+ came in second to last.