Apple's macOS Catalina causing problems with select eGPU setups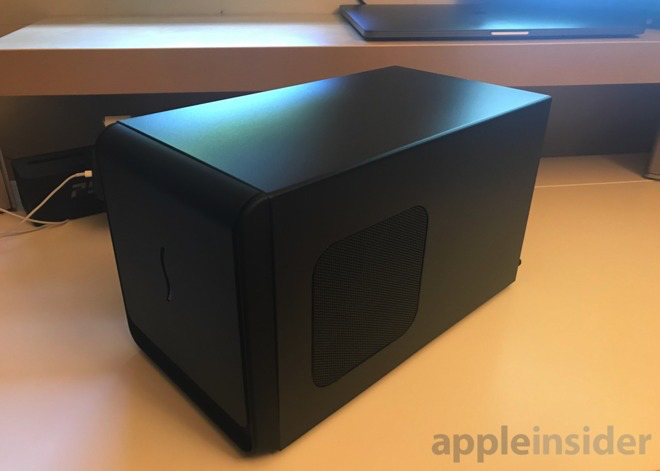 Despite overall feature and performance improvements for external GPUs, the new macOS Catalina is now failing to work correctly with certain combinations of Mac and GPU card.
Apple has been steadily improving how its Macs work with external graphics processing units, eGPUs, and in general macOS Catalina continues that effort. But, with the release of Catalina, some users are finding that their Macs may now no longer drive their eGPUs as expected.
The issue is to do with specific combinations of Mac and eGPUs. From AppleInsider research, it appears that Radeon 570 and 580-based eGPUs are having problems with the Mac mini most commonly affected.
Typical problems reported by many users include an inability to boot up the Mac with a display connected to the eGPU. If the Mac will start with the monitor attached, it immediately restarts. Others report their Macs freezing.
Through both our own testing and the reports of users, AppleInsider can report that Vega 56, Vega 64, and Vega VII cards in any eGPU enclosure of suitable power aren't impacted by the problem. Additionally, an eGPU installed and connected to a Mac, with the display connected directly to the Mac and not through the GPU will still accelerate workflows like video processing with no issue.
One significant factor in that compatibility list is to do with the power requirements of the eGPUs. However, power does not appear to be an issue here as the same problems with the Polaris-based Radeon 570 and Radeon 580 are reproducible in the Sonnet's 350W and 650W variants.
Currently, it seems most likely that the issue is tied to drivers for Polaris AMD cards, but as yet Apple has not commented.