Riot Games to launch 'League of Legends: Wild Rift,' 'Teamfight Tactics,' more on mobile in 2020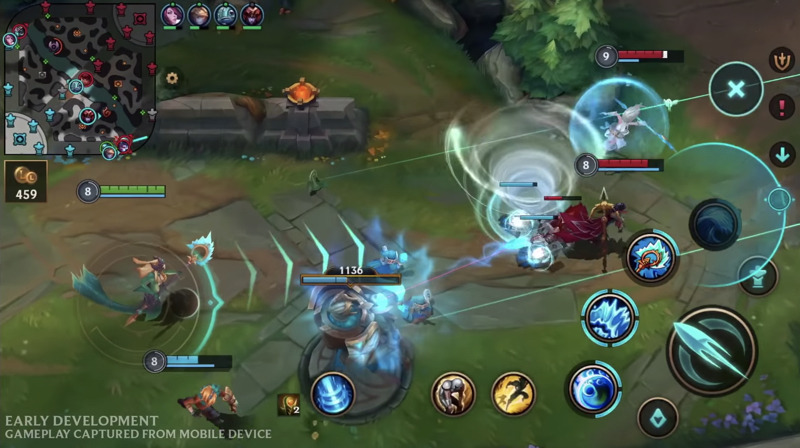 AppleInsider is supported by its audience and may earn commission as an Amazon Associate and affiliate partner on qualifying purchases. These affiliate partnerships do not influence our editorial content.
Game studio Riot Games on Tuesday announced a mobile offshoot of its popular PC title "League of Legends" will debut in 2020, with the firm promising a full "League" experience in shorter sessions suited for on-the-go play.
In a series of announcements posted to YouTube to celebrate "League's" 10th anniversary, Riot revealed a new installment to the ten-year-old game in "League of Legends: Wild Rift." As explained by executive producer Michael Chow, "Wild Rift" is not a simple port of the PC game, but a complete reimagining of "League" built specifically for mobile devices.
"To get the gameplay just right, we needed to rebuild from scratch," Chow said. "We spent a long time making sure this will be a true League of Legends' experience that's worthy of devoting your precious game time."
"Wild Rift" features the same five-on-five gameplay that made its PC counterpart a success, but pares down battle time to 15 to 20 minutes. A dual-stick control scheme that Riot describes as "satisfying" and "deep" enables quick access to movement, casts and other necessary gameplay elements.
Chow notes there are downsides to building a mobile game from scratch, for example certain champions — unique playable characters — will not be available on all platforms.
Rumors of a mobile "League" game first surfaced in May.
Along with "Wild Rift," Riot is plans to break out the "Teamfight Tactics" game mode from "League's" PC version and bake it into a mobile title. A card game called "Legends of Runeterra" will also debut in 2020 on PC and mobile, while the studio is working on tactical shooter and fighting franchises, reports CNN.
Riot has been living off the — admittedly massive — success of "League" for ten years, declining to rush headlong into the creation of new titles and expansions despite a cacophony of requests from fans. That business model has changed with breakout hits like Fortnite forever shifting the gaming landscape.
"There are players who believe in Riot's approach and some players who are getting impatient with us and asking for the next game," said co-founder and chairman Marc Merrill. "This is us saying we've heard them, but what they were asking for was really hard to do right away."
Riot is owned by Tencent, which recently caught the attention of Apple users when a report claimed the iPhone maker was sending URLs to the Chinese tech giant as part of Safari's fraudulent website protection system. Apple later clarified that its Fraudulent Website Warning does not share URL data with partners Google and Tencent, adding that Tencent is only involved in the process when a device's region is set to China.