Apple hit with new iPhone throttling class action in California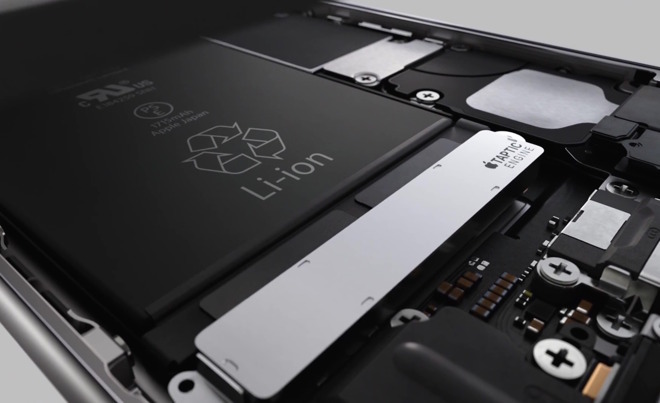 A fresh class action lawsuit lodged in California seeks to bring Apple to task for quietly building iPhone-throttling battery management tools into previous versions of its iOS operating system, an action that allegedly hindered and interfered with device performance.
Filed with the U.S. District Court for the Northern District of California, today's lawsuit is the latest in a long line of similar complaints lodged in courts across the country.
Among the causes of action laid out by plaintiffs are counts of trespass to chattels, violation of the Computer Fraud and Abuse Act (CFAA), violation of California's Computer Data Access and Fraud Act, unfair business practices and false advertisement.
Plaintiffs allege Apple harmed owners of iPhone 6, 6 Plus, 6s, 6s Plus, SE, 7 and 7 Plus units by implementing an iOS feature that, under certain conditions, temporarily throttles an iPhone's processor during instances of heavy load.
First released in iOS 10.2.1, the hardware management tool was included in subsequent iOS versions to mitigate negative effects of aging iPhone batteries, specifically unexpected shutdowns suffered by certain iPhone 6 and 6s devices. Critics claim Apple failed to adequately inform users about the feature and its ability to slow down performance without user consent, as release notes accompanying the 10.2.1 release state only that the update "improves power management during peak workloads to avoid unexpected shutdowns on iPhone."
A Reddit user discovered the CPU throttling function by running impromptu benchmarking tests on their personal device, setting off a firestorm of complaints and rekindling rumors of a so-called planned obsolescence scheme.
Further testing from third parties confirmed the presence of an undisclosed throttling process, prompting Apple to issue an apology to iPhone owners for a lack of transparency. In a bid to quell customer concerns, the company slashed prices on out-of-warranty battery replacements and introduced a battery health tool in iOS that allows users to disable the throttling feature.
Despite its best efforts, Apple was saddled with a series of class-action lawsuits and government inquiries. In April 2018, the Judicial Panel on Multidistrict Litigation ordered the consolidation of 61 class action complaints targeting the slowdown controversy. New cases continue to pop up, however, with the latest filed with a California court in August.
As with previous cases, plaintiffs seek class certification, unspecified damages with interest and attorneys' fees.