Apple's iOS 10.2.1 addresses unexpected iPhone 6, 6s shutdowns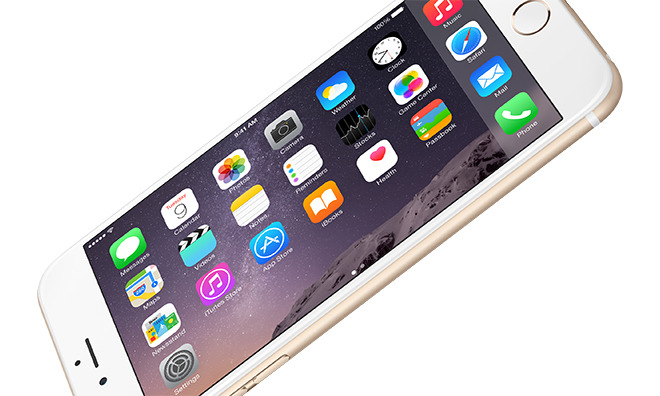 Apple on Thursday revealed an iOS point update that was released a month ago includes a bug fix for an issue causing iPhone 6, 6s, 6 Plus and 6s Plus device owners to experience unexpected shutdowns.
With the release of iOS 10.2.1, Apple quietly patched what appears to be a power management issue that in some cases would cause iPhone 6 and 6s hardware with older batteries to shutdown.
Apple has been gathering data about the fix and its effectiveness since iOS 10.2.1 was released in late January. While the software does not completely rectify the situation, the company in a statement provided to TechCrunch notes an 80 percent reduction in shutdown symptoms on iPhone 6s devices and 70 percent on iPhone 6 units.
With iOS 10.2.1, Apple made improvements to reduce occurrences of unexpected shutdowns that a small number of users were experiencing with their iPhone. iOS 10.2.1 already has over 50% of active iOS devices upgraded and the diagnostic data we've received from upgraders shows that for this small percentage of users experiencing the issue, we're seeing a more than 80% reduction in iPhone 6s and over 70% reduction on iPhone 6 of devices unexpectedly shutting down.
We also added the ability for the phone to restart without needing to connect to power, if a user still encounters an unexpected shutdown. It is important to note that these unexpected shutdowns are not a safety issue, but we understand it can be an inconvenience and wanted to fix the issue as quickly as possible. If a customer has any issues with their device they can contact AppleCare.
According to the report, Apple determined the shutdowns are triggered by particularly intensive processing tasks. Older batteries are unable to handle the subsequent spikes in power, prompting emergency system shutdowns. New batteries are apparently left unaffected, suggesting normal hardware degradation — often pronounced in lithium-ion cells — is a major causal factor.
Along with the power management patch, iOS 10.2.1 integrates a new feature that allows users who experience unexpected shutdowns to simply restart their phone. Previously, users had to connect an afflicted device to a power adapter to complete the reboot operation. Additionally, Apple will soon add a "service battery" notice to the battery information tool found in the Settings app under Battery, helping owners diagnose their own hardware.
Though not a comprehensive solution, the partial fix is a welcome addition to iOS and should extend the lifecycle of older iPhone 6 and 6s devices.
The unexpected shutdown issue caused a stir earlier this year and led to reports claiming Apple would initiate a second iPhone 6s battery replacement program, but AppleInsider sources debunked those rumors. Last November, Apple issued a battery recall for a "very small" batch of iPhone 6s units due to manufacturing issues.