Apple Pay under scrutiny by EU for possible anti-competitive payment practices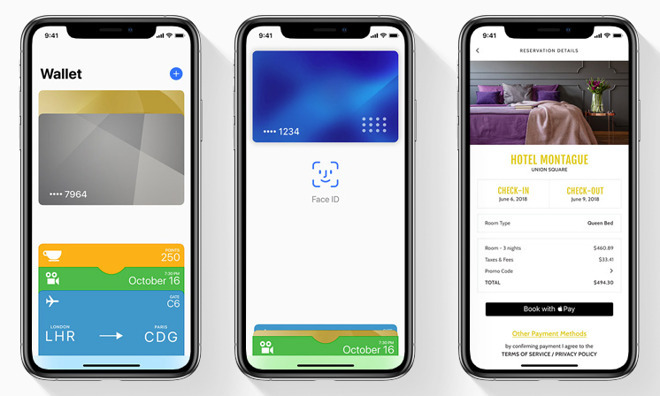 European Union antitrust investigators have begun asking payment companies for feedback on Apple Pay, potentially signaling the launch of an investigation into anti-competitive practices.
The European Union has once again turned a critical eye toward Apple. This time, their main focus is on Apple Pay. The European Commission is concerned that Apple's choice to limit Apple's built-in Near-Field Communication chip to Apple Pay makes it impossible for third-party companies to break into the mobile payment market.
In an attempt to gather more information prior to the launch of a formal investigation, EU antitrust investigators have begun asking payment companies for feedback on Apple Pay, according to MLex.
Some banks and rival payment services have claimed that these restrictions make alternative payment services less attractive.
Apple has argued that limiting access to the NFC chip provides tighter security, especially when handling sensitive banking data. They also argue that this is one of the reasons consumers choose Apple Pay in the first place.
EU competition commissioner Margrethe Vestager has said she is aware that Apple had been limiting access to the iPhone's NFC chip. She points out that other companies, such as Google and Samsung, have not triggered a probe. This is because smartphones running Android operating systems allow all payment apps access to the device's NFC chip.
Australian banks had also taken issue with Apple Pay for similar reasons, but ultimately resulted in them backing down and adopting Apple Pay support.
Apple is still in the midst of another anti-trust probe regarding their self-preferential practices, centered largely around their long-running spat with Spotify.