Extend your Mac display to another Mac with Luna Display 4.0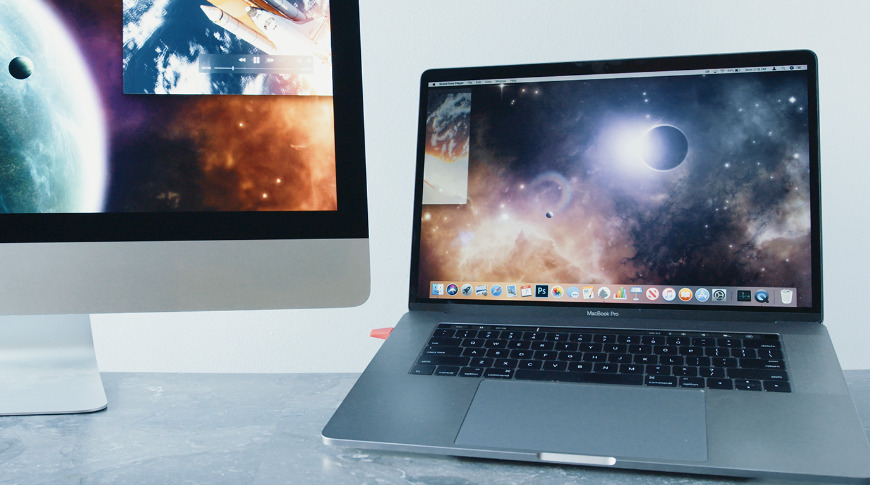 You can now extend or mirror your main Mac's screen onto a second Mac as easily as you can with Sidecar and an iPad with Luna Display 4.0.
Before Sidecar in macOS Catalina, firms including Luna Display provided the same ability to use an iPad as a second display. Now the latest version of Luna Display 4.0 lets you do the same thing, but with either an iPad or a spare Mac.
The company calls it Mac-to-Mac-Mode and says that the aim is to make the most out of multiple Apple devices at once.
"Apple has always marketed its products to be standalone, never intended to be used at the same time." says the firm in a statement. "While you can connect devices through AirDrop, or pick up where you left off in Safari and the Messages app, the idea remains the same: it is all about picking up one product, and setting the other down."
"Where we differ from Apple is that, instead of limiting ourselves to using each product individually, we see the potential that comes from a combination of products that is greater than the sum of its parts," it continues.
Apple's Sidecar requires macOS Catalina to work with an iPad, but is also limited to certain newer Macs. Luna Display 4.0 brings the feature to older models, with the main Mac needing 2015's macOS El Capitan or later.
The secondary Mac, the one used as an extra display, can be running an even older OS, going back to 2012's macOS Mountain Lion.
The software element is an app that must be run on both machines. Luna Display works only wirelessly, and the two devices must be on the same Wi-Fi network.