New Apple TV+ 'Dickinson' trailer highlights poet's societal struggle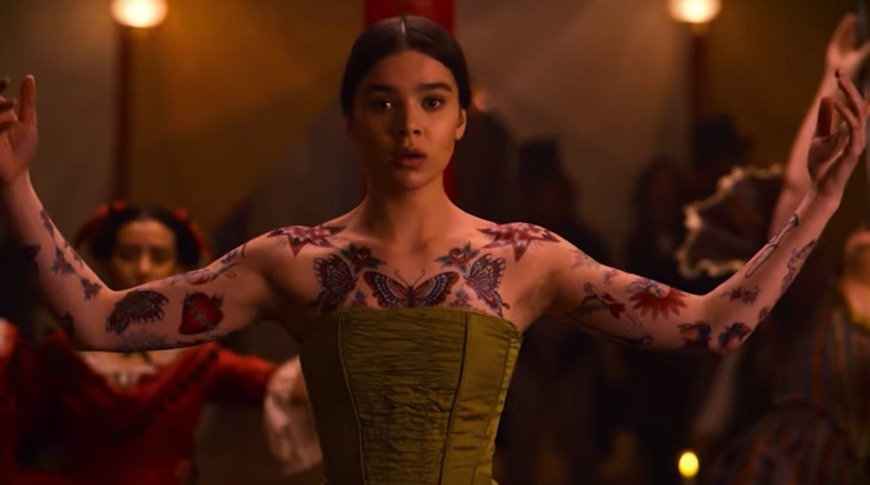 Apple is continuing to promote 'Dickinson,' one of the shows that will be available at the launch of Apple TV+ in November, with the latest 'Immortality' trailer highlighting the struggles of the poet's fight for equality alongside men.
Published to YouTube on Thursday, the 1 minute and 40 second-long trailer for Dickinson, a half-hour comedy series created by Alena Smith and starring Oscar nominee Hailee Steinfeld, takes another look at the rebellious young poet Emily Dickinson's life. Titled "Immortality," the trailer showcases constraints of society and gender Dickinson must face as she attempts to become a famous poet and be known about centuries later.
The trailer features the song "Grrrl Like" by Dope Saint Jude. An earlier trailer titled "Afterlife" featured a song that also went by the name of the video, performed by show star Steinfeld.
Created, written, and produced by Smith and executive produced by Steinfeld, the show also stars Jane Krakowski, Toby Huss, Anna Baryshnikov, Ella Hunt, and Adrian Blake Enscoe, with a guest appearance by Wiz Khalifa.
The show is already seemingly worthy of a second season, according to reports, with it among four shows allegedly being ordered for a sophomore run by Apple before it has even aired.
"Dickinson" will appear alongside a raft of content that will be available to stream at the launch of Apple TV+ on November 1. Subscriptions to Apple TV+ will cost $4.99 per month, but customers buying select items of Apple hardware and devices will gain a year's access to the service for free.