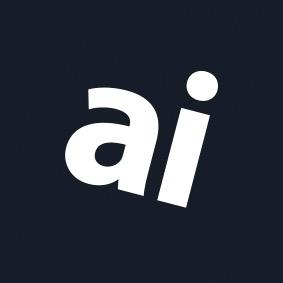 Why you can trust AppleInsider
Review: Master & Dynamic MW07 Go bring premium audio to the gym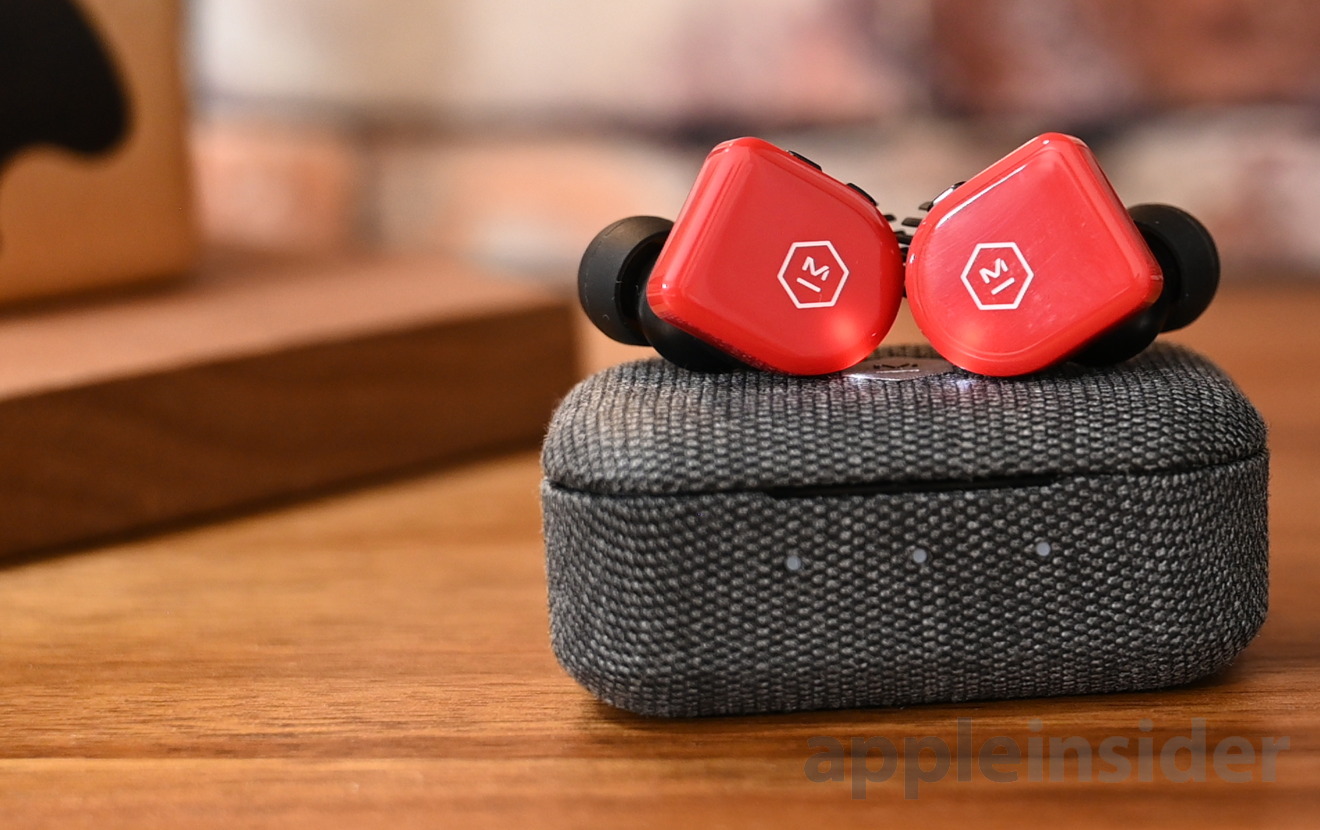 Master & Dynamic MW07 Go
4.5 / 5
---
The MW07 Go true wireless headphones from Master and Dynamic brings premium audio to the gym with stylish design and impressive internals.
Master and Dynamic released their exceptional MW07 true wireless headphones last year to great praise. A year later, and M&D is back at it with a new version tailored specifically for fitness users or those who wanted a lower cost option.
The MW07 Go delivers on those promises without compromising on sound or quality. Let's check these out in a bit more detail.
In the box
Master and Dynamic has everything needed for your new earbuds contained in a tiny, efficient box. The case is wrapped in "tactical fabric" with the buds enclosed below the requisite getting started guides. There are also additional ear tips in various sizes.
In a smart move, Master and Dynamic chose to include a USB-C to USB-C cable rather than a USB-C to USB-A like many others. For those still holding on to USB-A power adapters, a USB-C to USB-A adapter is also bundled. This allows you to use USB-A until you are finally ready to go all-in on Type-C.
Design
The redesigned MW07 Go true wireless headphones trade in the glossy stainless steel case for a new lightweight fabric-wrapped version that we love.
There is an M&D stylized "M" stamped on the top and a USB-C port for charging around the back. We will admit that after getting accustomed to wireless charging with our AirPods, we do wish the feature made it here as well. It has certainly been missed. As it isn't metal, wireless charging would now be possible.
Compared to the steel case, the fabric case is much lighter and occupies a smaller footprint. This is practical, especially for throwing in your gym shorts. It isn't quite so hefty and makes for a much more active lifestyle.
Being a fabric-clad case, M&D even ditched the metal hinge for a fabric one that moves freely. The lid is still held closed with magnets.
As far as the actual MW07 Go earbuds are concerned, the engineers at Master and Dynamic were able to reduce the size as well as the weight by 15%. Wearing these to the gym, it was a noticeable and welcomed difference.
Instead of the custom hand-finished acetate of the MW07 and MW07 Plus, the MW07 Go employs an active-friendly TR90 composite. Just as with the acetate, M&D turned to the eyeglass industry for inspiration which is where TR90 is traditionally used in performance glasses and sunglasses. It is durable, as well as lightweight.
They come in Flame Red, Jet Black, Electric Blue, and Stone Gray.
The left earbud has two buttons for controlling the volume and the right earbud has a single multifunction button used for playing/pausing music or summoning Siri. Each earbud also has a directional microphone for talking to Apple's voice assistant or making phone calls.
Made for those on the go
So much of the MW07 Go was designed with the active lifestyle in mind, not just the budget-conscious.
As we mentioned, they are lighter and smaller than the pricier MW07 Plus alternative. Comparatively, they shed 15 percent of their weight and their size. They also come rated IPX6 to withstand water and sweat.
In the box, Master and Dynamic includes three silicone Fit Wings in various sizes as well as five different ear tips to keep out sound and keep them in your ears during rigorous outings.
Sound quality
Inside the MW07 Go are custom 10mm Beryllium drivers — the same used in the last generation MW07 and the new MW07 Plus. As far as audio quality goes, you can expect almost the same experience here as its more expensive brother.
While the drivers didn't change, the case material and size did. When we settled in and listened to the same song back to back between these and the MW07 Plus, we did find an ever-so-slightly fuller sound and a small amount more bass on the larger buds.
They have a larger chamber and a denser case material which explains the minor difference in tone, but for the cost, size, and weight, it's a worthy trade-off.
When it comes down to it, the sound is pretty phenomenal for a pair of sport earbuds. Bass is full and encompassing and there is more detail in the music than the average off-the-shelf sport buds.
Even though MW07 Go clocks in at near the same price as AirPods, they sound a whole lot better.
Testing in the real world
We've been using the MW07 Go for about a week now, coming from the original MW07 and our trusty pair of AirPods.
Both AirPods and the original MW07 were problematic for us when hitting the gym. AirPods fit us fine, but jumping around on the treadmill or elliptical — let alone laying down for planks, core, or weight workouts — was a no-go. They easily slipped free.
The MW07 was better, but too heavy and still had issues with slipping free during intense workouts.
We were thrilled to see that the MW07 Go bucked that trend by staying firmly in place throughout several workouts in the past few days. As they are lighter and smaller, they managed to stay put where the MW07 came free.
The battery life has also been exceptional. Master and Dynamic are saying ten hours of listening time in each bud, with an extra 12 in the case for a total of 22 total hours of usage time between charges.
In our time, we never really had to think about charging them and never ran dry during our days of testing — absolutely a good sign. We got more battery life in the buds themselves than our AirPods ever did.
Onboard the MW07 Go are dual beam-forming microphones which are useful for phone calls as well as accessing Siri. The second microphone can help cancel out loud external noises.
Unfortunately, we have the same issues we had last time around. The MW07 Go creates such a good seal on your ears, it is awkward talking. You can't quite hear yourself.
It's like talking with your fingers in your ears — it just isn't comfortable. That's why we've always loved taking calls on AirPods because they don't completely seal and it is much more natural when speaking.
The buttons on the earbuds work fine and were easy to find, identify, and press, but it still was just easier to use our Apple Watch for those things.
Premium with less cost
In the end, it takes some of the best features of the original MW07 — such as sound quality — and brings them to a cheaper, more gym-friendly package.
They sound exceptional, look stylish, are quite durable, have IPX6 water and sweat resistance, a great fabric-wrapped case, and wonderful battery life. All coming in at $100 less than the also new MW07 Plus.
At $199, they also come in with a similar price point to AirPods. After listening to the MW07 Go for a few days, it makes going back to AirPods difficult. We love the flawless connection of AirPods, but the audio quality is lacking compared to the MW07, becoming more apparent the longer we compared the two.
If you are looking for some great premium headphones with a more affordable price tag, or simply want an outstanding pair for workouts, then the MW07 Go is where it's at.
Unique, stylish battery case
Vivid colors
IPX6 water and sweat resistance
Lightweight
Oustanding audio
Good battery life
Lower price
Case is still larger than AirPods
No matte option
Rating: 4.5 out of 5
Where to buy