Production of Apple's 16-inch MacBook Pro has supposedly begun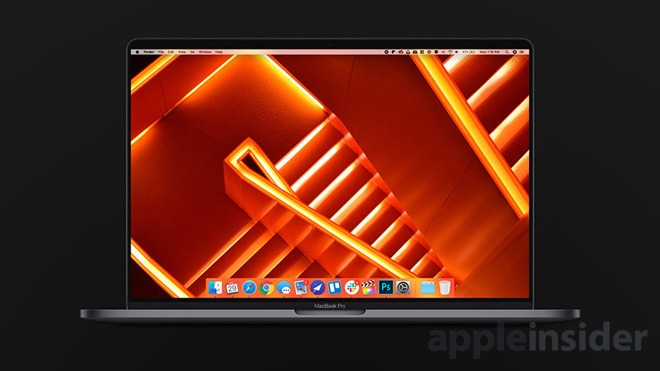 AppleInsider may earn an affiliate commission on purchases made through links on our site.
The 16-inch version of the MacBook Pro has reportedly entered production, with the new model being constructed by Quanta right now, with the potential to be launched by the end of October or very early November.
Rumored since early 2019, the 16-inch MacBook Pro would be a return to offering bigger notebooks for Apple, with it offering a larger screen than the 15-inch and 13-inch models currently offered by the company. Talk from the supply chain indicates it is on the way, with its launch happening shortly.
According to sources of DigiTimes, Taiwanese assembly partner Quanta Computer has commenced production and is shipping the 16-inch MacBook Pro at volume. The model will apparently be equipped with Intel's "Coffee Lake" or "Ice Lake" processors, and will feature an "ultra-thin bezel design" with a scissor keyboard mechanism.
It is unclear how accurate the report is, as DigiTimes has a mixed history when it comes to rumors. While the publication does well with supply chain shipments and timings, product feature pronouncements aren't its strongest suit.
In August, an IHS Markit analyst suggested production for the model would start in September, with a target volume of 39,000 units per month.
On Friday, references to a "MacBook Pro 16,1" and images were discovered in the macOS Catalina 10.15.1, which is usually a good indicator of a product's imminent arrival. The images show a slightly different bezel size for the model compared to the 15-inch model, along with changes in the space usage around the speakers.
Other rumor reports have also touched upon the use of Coffee Lake-H mobile processors and the scissor-switch mechanism, and a 96-Watt USB-C power adapter. It is expected the 16-inch MacBook Pro will cost more than $3,000 per unit.