Apple TV+ & iPhone 5G will drive AAPL to $289+ a share, says Morgan Stanley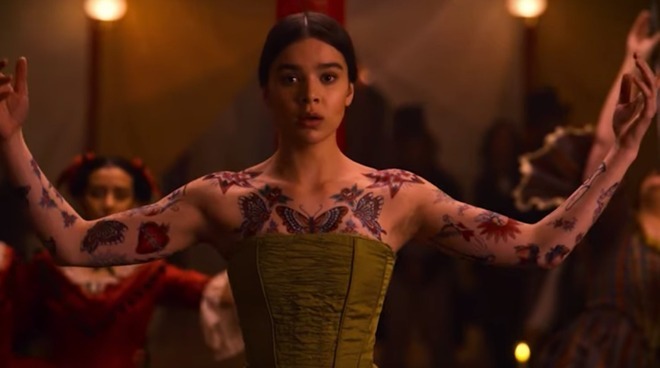 AppleInsider is supported by its audience and may earn commission as an Amazon Associate and affiliate partner on qualifying purchases. These affiliate partnerships do not influence our editorial content.
Apple TV+ in conjunction with a 5G iPhone will help accelerate Apple's Services growth to 20% in 2020, with Katy Huberty of Morgan Stanley raising the price target for the iPhone maker to $289.
Barely a week away from the launch of Apple TV+, Apple's subscription-based streaming service, Katy Huberty from Morgan Stanley advises the market doubts the new product will be worth the investment by the company. Apple is deemed to be entering a "new, more capital intensive market with a low probability of generating a positive return to shareholders," writes the analysts, but its own analysis disagrees with this observed sentiment.
In Morgan Stanley's view, in an investor note seen by AppleInsider, Apple's Services revenue growth could be boosted by 2 points in 2020, adding 1 point on average to the Full Year 2020 EPS and beyond, and an incremental $3 per share to Apple's valuation, "assuming just 1 in 10" users subscribe by 2025.
In a bear case view at half of expected paid subscribers, this could this still mean 68 million paid subscribers by 2025, providing less than a point of Services annual growth and diluting Services gross margins. For the bull version, paid subscribers reach 175 million instead of the anticipated 136 million in the base case, adding 2.4 points of Services growth until 2023.
There are three questions Morgan Stanley attempts to answer, with the first being "How much upside can Apple TV+ drive to Services estimates?" Morgan Stanley suggests it could be a $9 billion revenue business by 2025, in line with its Apple Music penetration forecast. For 2020, two points of revenue growth are expected, followed by one-point improvements until 2023.
The second, concerning the near-term headwind from bundling a free year of Apple TV+ with device purchases and ramping up video content costs, the hardware purchases will likely have Apple deferring around $57 per iPhone sold to be amortized for Apple TV+ Services revenue over that particular year, but only for customers Apple expects to redeem the offer. This is reckoned to be in the region of 5% to 10% for the first quarter of 2020, possibly reaching 40% by the end of 2020.
As for the material impact of production costs, it is assumed they are significantly higher at the start of the service and more users redeem the 12-month offer than Apple anticipates in order for it to be a problem, but even then the latter element means Apple has a higher base of users to convert once their year trial ends.
Lastly, asking on whether Apple TV+ is "accretive or dilutive to overall estimates," the firm relates to a public comment from Apple where it claims the service will not "have a material impact on our financial results," something Morgan Stanley agrees with. The incremental revenue from it "will not be enough to offset the hardware deferral," but should become accretive by 0.8% in 2021. Beyond 2021, Apple TV+ is expected to become more accretive to revenue.
Morgan Stanley has raised its price target for Apple from $247 to $289 to reflect the TV+ ramp and "peaking iPhone replacement cycle." Under the aforementioned bull case, the firm suggests the valuation could be as high as $407, though that also assumes a contraction of iPhone replacement cycles to 3.5 years.