Play those classic iOS games with GameClub for $4.99 per month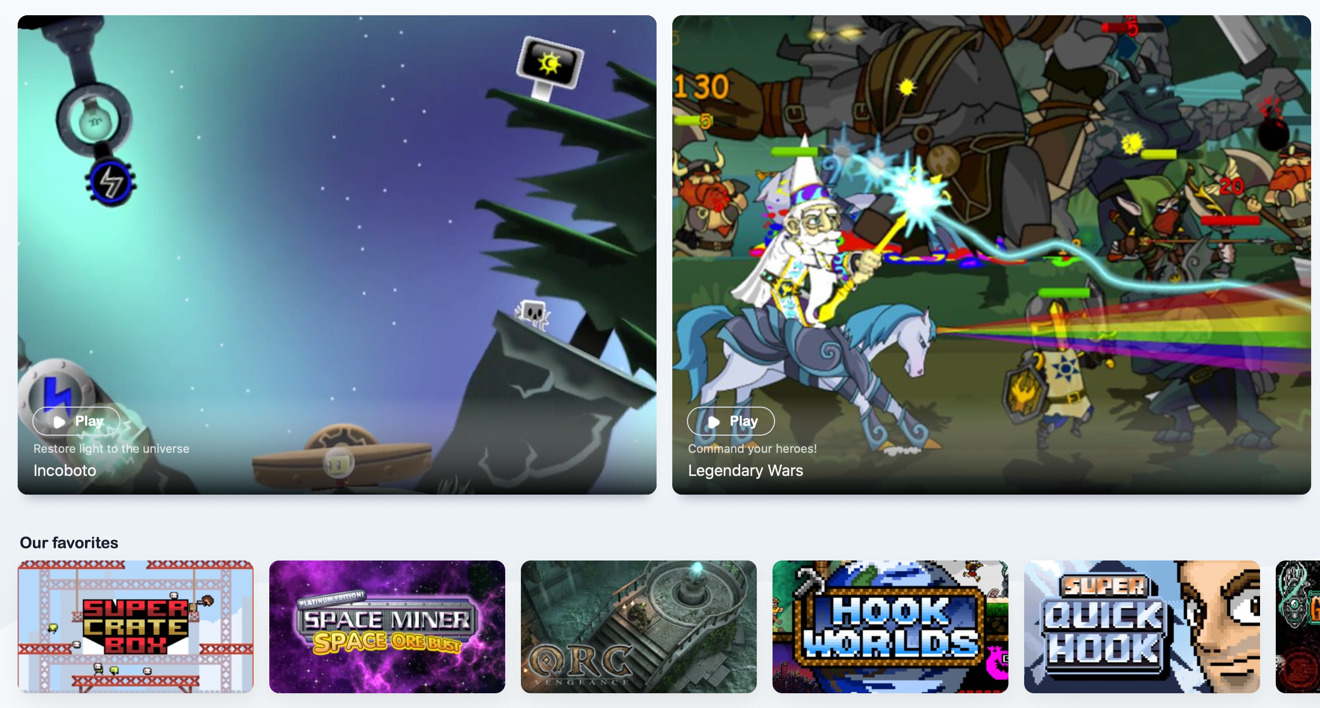 Competing with Apple Arcade, GameClub has launched, allowing subscribers access to over 100 classic iOS titles for $4.99 per month.
Curated by former TouchArcade editor-in-chief Eli Hodapp, GameClub's diverse catalog includes many of the highest-rated mobile games on Metacritic, with multiple titles that topped Apple's own game-of-the-year lists. Each game is playable without an internet connection and downloaded directly from the App Store.
GameClub hasn't just subsumed the code, and is requiring new purchases. Each game on the service is free to download and play without a subscription for accounts that previously purchased them through the App Store.
"Smartphones sparked an explosion of creativity in games, however much of that innovation has been snuffed out by titles that are free to download but often rely on manipulative practices and annoying monetization schemes," said Dan Sherman, CEO and co-founder of GameClub. "Too many talented game creators have been driven away from mobile and GameClub believes players deserve better."
The focuses between Apple Arcade and GameClub are different. Where Apple is going for new, and exclusive to mobile, experiences, GameClub is bringing back titles that the march of iOS and increasing screen sizes have left behind.
In aggregate, the games in the GameClub library have been downloaded over one hundred million players over the last ten years. GameClub will act as a form of preservation, giving the titles a chance to live on and be enjoyed by both old and new fans alike.
Titles that AppleInsider staffers have played across the years that have been reborn on the service include Incoboto, Hook Worlds, Chopper 2, Gears, Vectrex, and Super Crate Box.
Like Apple Arcade, more games will be added to the library on a weekly basis. Additionally, GameClub will release new and original games to the service as well.