Apple urges customers to keep data safe in new 'Privacy on iPhone' ad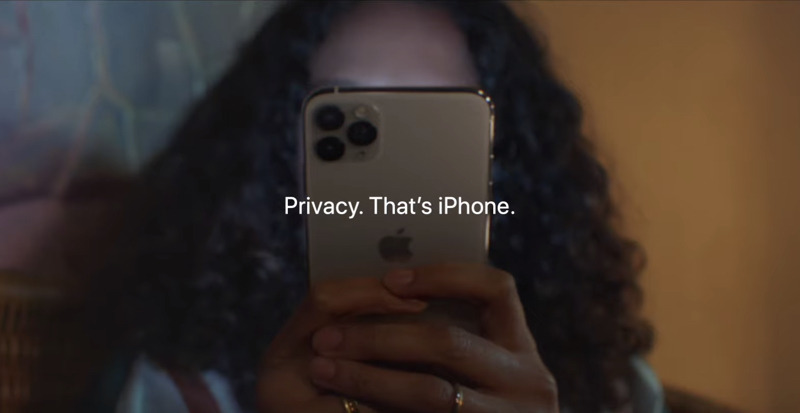 Apple on Friday published the latest ad in its "Privacy on iPhone" series, detailing the treasure trove of personal, sensitive data stored on our mobile devices and subtly suggesting iPhone is the only way to keep that information safe.
Posted to Apple's YouTube channel, the short minute-long spot titled "Privacy on iPhone — Simple as that" is the latest addition to the company's privacy-focused commercial series and the first to feature the new iPhone 11 Pro.
"Right now there is more private information on your phone than in your home," Apple says. "Think about that. So many details about your life right in your pocket. This makes privacy more important now than ever."
The ad runs through examples of stored information, from a user's location to text messages to heart rate data gleaned from Apple Watch and siloed in the Health app. This data, Apple says, belongs to the customer and no one else.
A lingering shot of a woman on her iPhone 11 Pro ends the commercial, implying Apple's devices are the answer to its posed question of consumer data privacy.
Apple launched its privacy focused advertising campaign in March with a fun ad highlighting the hoops people jump through to protect their privacy, from rolling up windows to closing doors. The thrust of Apple's argument is that owners of mobile devices should put the same — if not more — emphasis on protecting digital data.
As a company, Apple consistently touts user privacy as a core institutional belief, one that is built into every product it develops. CEO Tim Cook often refers to privacy as a fundamental human right, a philosophy echoed by other executives in numerous interviews, keynote presentations and press releases.