New cardiologist hire shows Apple focusing further on heart health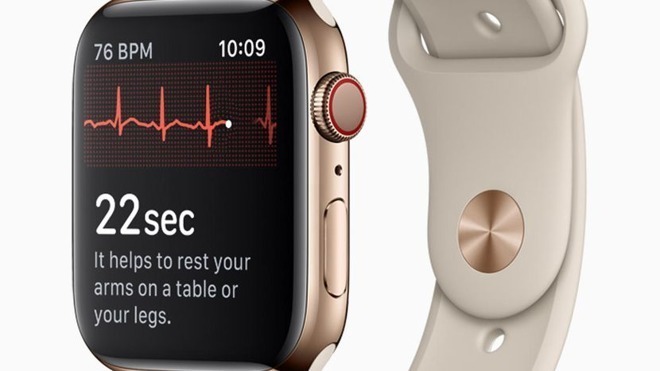 Apple has added a second high-profile cardiologist to its expanding team of health specialists, showing that the company continues to focus on heart health advancements following last year's release of an ECG in Apple Watch.
According CNBC, Apple has recruited Dr. David Tsay to join its team focused on health issues. Tsay was previously a professor of cardiology at Columbia University Medical Center, where he was an attending in Cardiac Electrophysiology. Prior to that, he was involved in digital projects as an associate chief transformation officer at the New York Presbyterian Hospital.
While Apple has not confirmed the appointment, Tsay's LinkedIn profile states that he officially joined the company in September. No job title is given, he simply lists his employer as Apple Health.
CNBC reports that a person familiar with the health team says Tsay began his new role this month.
Tsay marks the second high profile cardiologist to join the team, following Alexis Beatty, who came to Apple in 2018 after working at the University of Washington.
Apple has not disclosed the size or composition of its health team, but it also hasn't stopped members from listing their respective roles on LinkedIn. CNBC has been tracking updates on the service, and a year ago established that up to 50 people were in Apple's health team.
As well as hiring cardiologists to work on its technology, Apple has been researching a variety of medical conditions, most particularly those related to the heart.
One research project in particular, the Apple Heart Study, done in conjunction with Stanford Medicine and the U.S. Food and Drug Administration, had 419,093 participants who fed Apple Watch heart rate data to the company. According to the American Heart Journal, this makes Apple's study one of the largest of its kind in medical history. The information was later used to gain regulatory clearance for Apple's new ECG hardware and app, which debuted with Apple Watch Series 4.
Since its introduction, the Apple Watch has increasingly contributed to the health of its wearers, including saving lives.