Apple now has up to 50 doctors on staff for health tech work, report says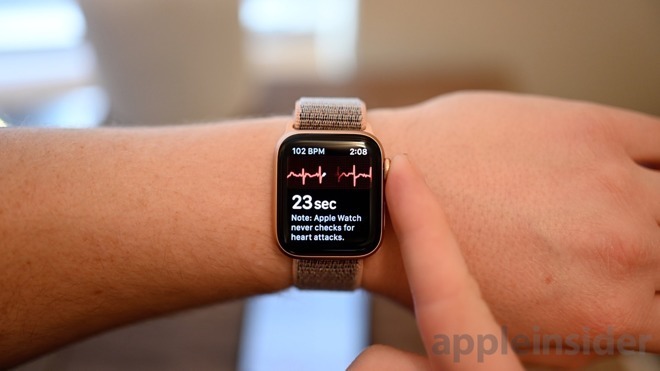 Apple may now have as many as 50 medical doctors spread through the company as it continues to build on the health technologies found in the iPhone, Apple Watch, and HealthKit.
The recruits are "not just for show," CNBC said on Wednesday, citing multiple sources. With the help of those sources and LinkedIn searches, CNBC said it was able to identify at least 20 physicians — some sources indicated however that as many as 50 may be in Apple's services.
Part of the difficulty in getting a solid number is Apple's infamous secrecy. Many doctors have reportedly avoided revealing their jobs at Apple.
The specialities of Apple's hires are said to be diverse, including people like cardiologist Alexis Beatty, pediatrician Rajiv Kumar, and orthopedic surgeon Sharat Kusuma, the latter of whom is handling a partnership with medical gear maker Zimmer Biomet to determine whether Apple technology can speed recovery from knee and hip replacements.
The company's Apple Watch division is believed to have doctors embedded in several teams. Other people are working on things such as a health records project, or the internal "AC Wellness" primary care group for workers.
Signaling greater plans, doctors like family medicine specialist Michael Evans and anesthesiologist Mike O'Reilly have been assigned to Apple's "special projects" group — a label for people developing secret next-generation products.