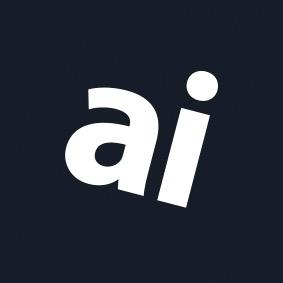 Why you can trust AppleInsider
Review: The new CalDigit Tuff Nano is a tiny beast of an SSD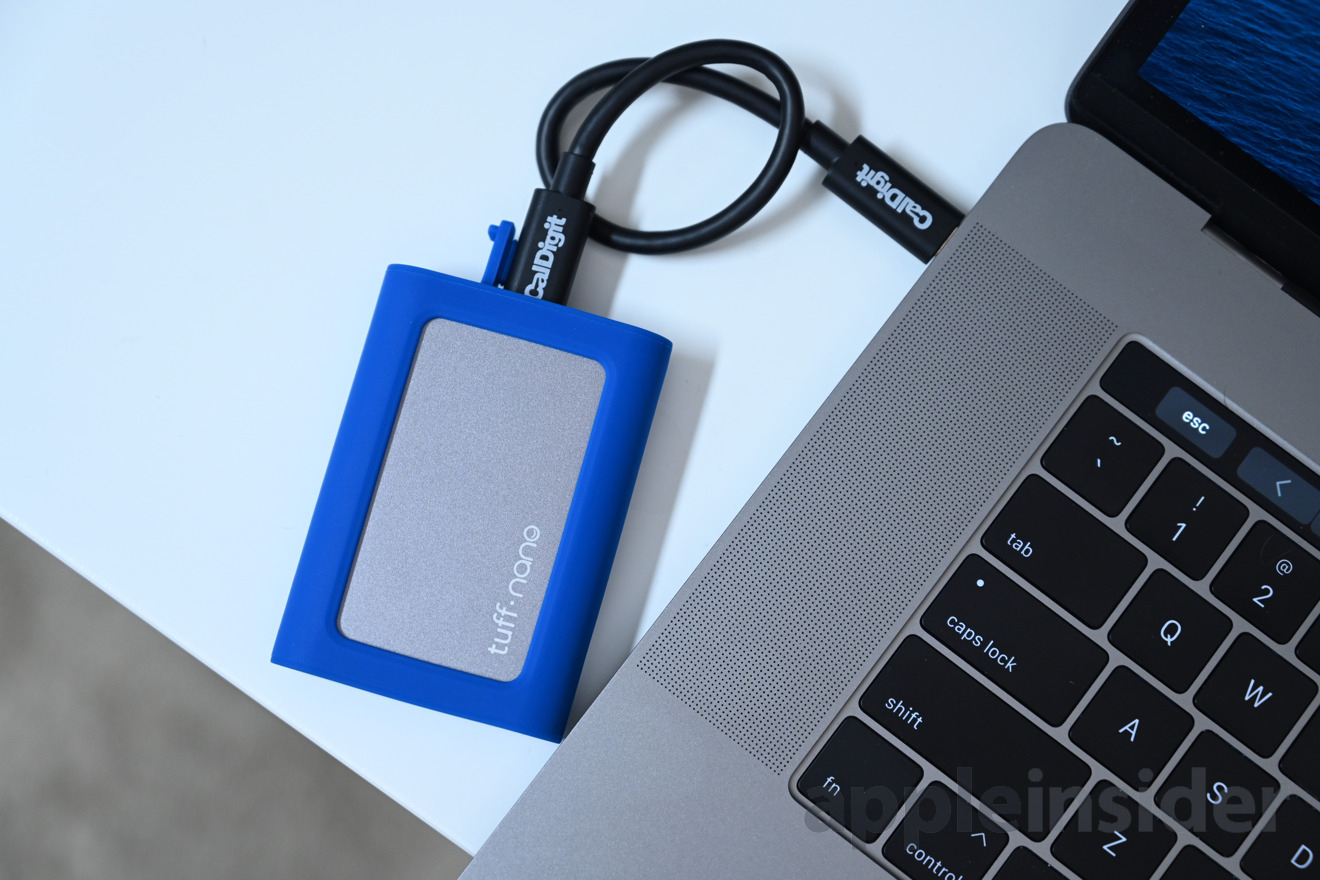 CalDigit Tuff Nano
5.0 / 5
---
Accessory maker CalDigit is out with their latest — and smallest — storage option yet. The Tuff Nano is a rugged, portable SSD that fits a variety of applications.
Tuff by design
The diminutive Tuff Nano a good balance of size and speed. Thanks to the rising popularity and lower costs of NVMe SSDs, we are seeing more and more of these compact drives — but CalDigit steps it up a notch.
Anodized aluminum encases the SSD with a colorful rubber bumper surrounding that. "Tuff-nano" is printed onto the top of the enclosure. The bumpers come in various colors; we've chosen royal blue.
The bumper has four small "feet" on the underside and the CalDigit logo recessed into the end. A cover on the bumper is used to seal up the USB-C port to stop any ingress from water or debris.
Between the bumper and the aluminum enclosure, very little will hurt the Tuff Nano. CalDigit says the device has IP67 resistance which means it is dust-tight and can even be submerged for up to 30 minutes at one meter. It's drop-tested as well, able to withstand tumbles from up to three meters.
We mentioned the cover on the USB-C port, but it too is protected. It has an IPX8 waterproof rating on its own.
Connectivity and performance
CalDigit's Tuff Nano is — as mentioned — USB-C. It has a waterproof USB 3.2 Gen 2 port which combined with the NVMe SSD is capable of speeds up to 1055MB/s.
In the box, CalDigit included not one, but two USB-C cables. One is a pure USB-C to USB-C cable and the other is a USB-C to USB-A cable for legacy devices.
Normally, these cables can be annoying to tote around, but CalDigit included a plastic carrying case that adds additional protection and storage for the cables. These archival cases have been on previous CalDigit drives and it is great for labeling and storing mass amounts of data and multiple drives. The color helps with that too.
We spun up the Blackmagic Disk Speed Test and ran a few tests and were averaging around 735MB/s in write speeds and almost 890MB/s in read speeds. These are impressive numbers for USB 3.2 type C drives, and will allow quick transfers.
With the release of iPadOS, a portable drive such as this is now well-suited for Apple's iPad Pro line. It can be connected directly over USB-C and used within the Files app or third-party apps that support external storage.
Many of Apple's apps were updated to work with external storage and so have prominent third-party ones. LumaFusion was updated to bring desktop-class video editing with support for external drives to iPad Pro. We've used this often since the update, previously with our Samsung T5, but the Tuff Nano is now our clear replacement.
Should you buy it
The Caldigit Tuff Nano is an excellent choice if you need fast, portable storage for your Mac, PC, or iPad Pro and want an exceptionally rugged design. Tuff Nano has a great price point, some great colors, a durable build, and blazing fast speeds that work immediately with our Mac and iPad Pro. All of these combined are tough to find in one package.
It can be used as a portable boot drive, mass storage for photographers on the run, as a video editing station for iPad Pro users, or just a backup drive you can bring with you.
It is almost twice as fast as the popular Samsung T5, and is more durable. What's not to like?
Fast performance
USB-C 3.2
Tiny design
Great colors
Two cables included
Bonus shell case
Rugged design
Not Thunderbolt
Limited capacities available
Rating: 5 out of 5
Where to buy
You can pick up the CalDigit Tuff Nano in Royal Blue, Olive Green, Tomato Red, and Charcoal Black for $149.95 on Amazon for the 512GB capacity. A 1TB model is coming soon.