Tips, tricks, and customizations for your new AirPods Pro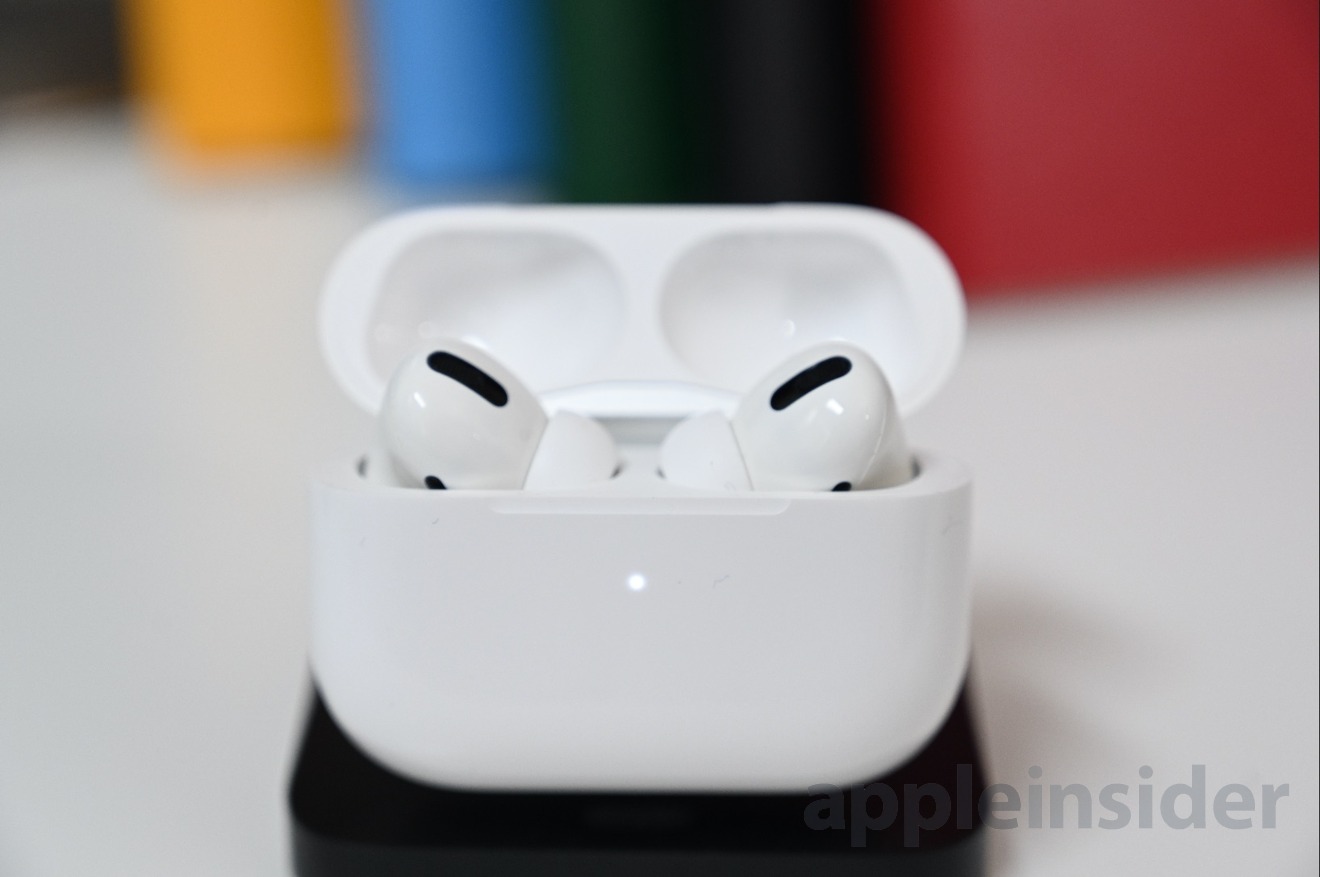 Here's how to get the most out of your new AirPods Pro with AppleInsider's extensive list of tips, tricks, and customizations.
Apple's new AirPods Pro are packed with new features, and it can be a bit overwhelming to make sure you take advantage of everything it has to offer.
The basics
Let's talk about the basics of AirPods Pro use.
First, is controlling playback. Apple ditched the tapping gesture for the Pro and replaced it with force sensors in the stems. A simple short squeeze is all that's needed to control your music or video.
A single squeeze plays/pauses the current content. Two squeezes will jump to the next track and a triple squeeze goes backward.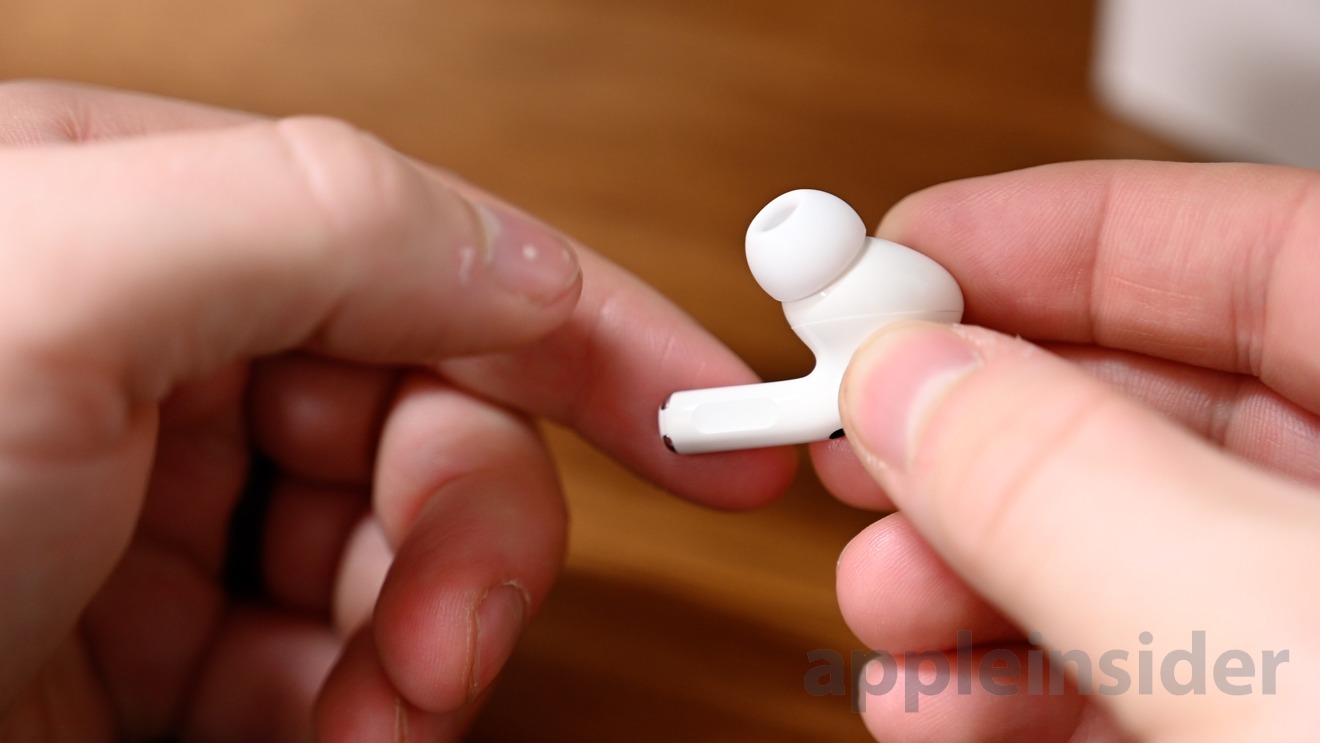 The highlight feature — active noise cancellation (ANC) — can be toggled by squeezing either of the AirPods Pro stems and holding for a long moment until an audio chime confirms the mode switching.
"Hey Siri" support is here, allowing you to summon the virtual assistant with the keyphrase.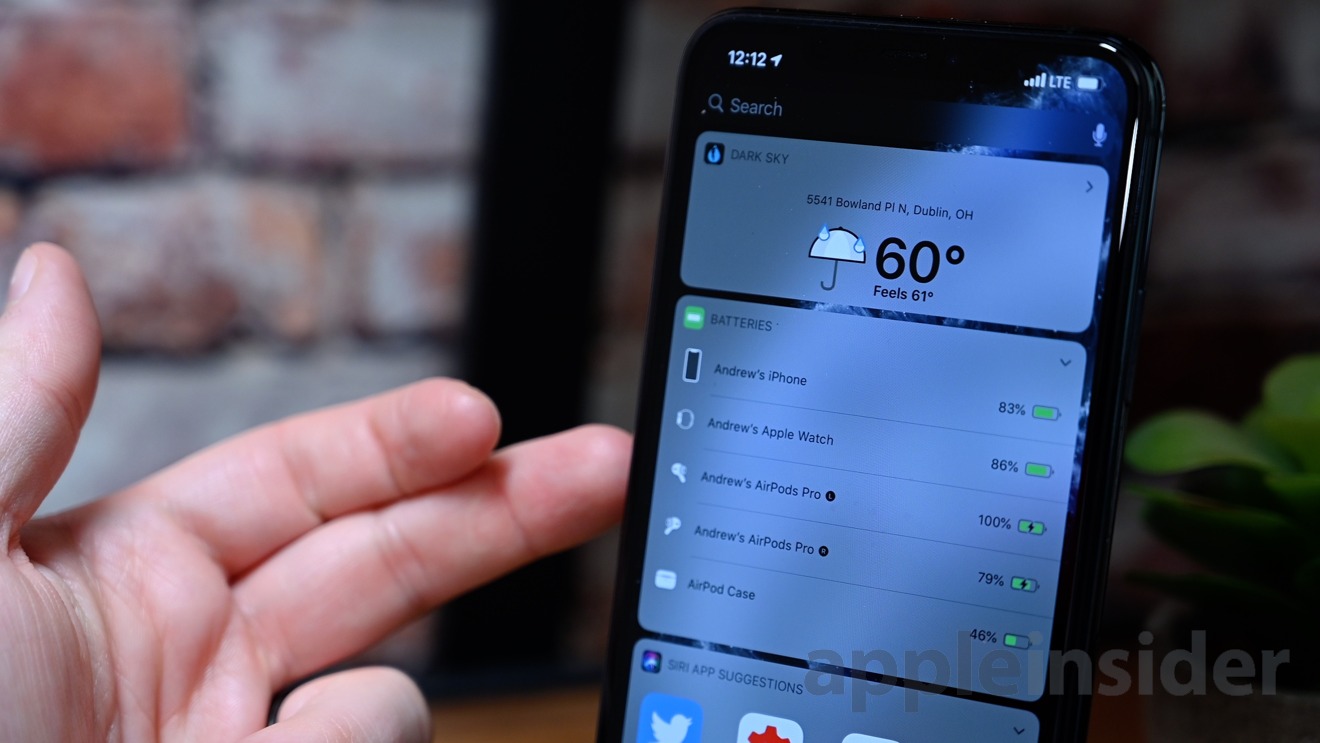 Battery life can be ascertained by opening the case near your iPhone, as well as from the battery widget in the Today view. If you have an Apple Watch, tapping on the battery icon in Control Center will also give you your AirPods Pro battery life. Siri too can chime in on this if you choose to go hands-free.
Make them your own
AirPods Pro can be customized and personalized extensively. Adjustments range from the fit, to the controls, to using them on all your devices.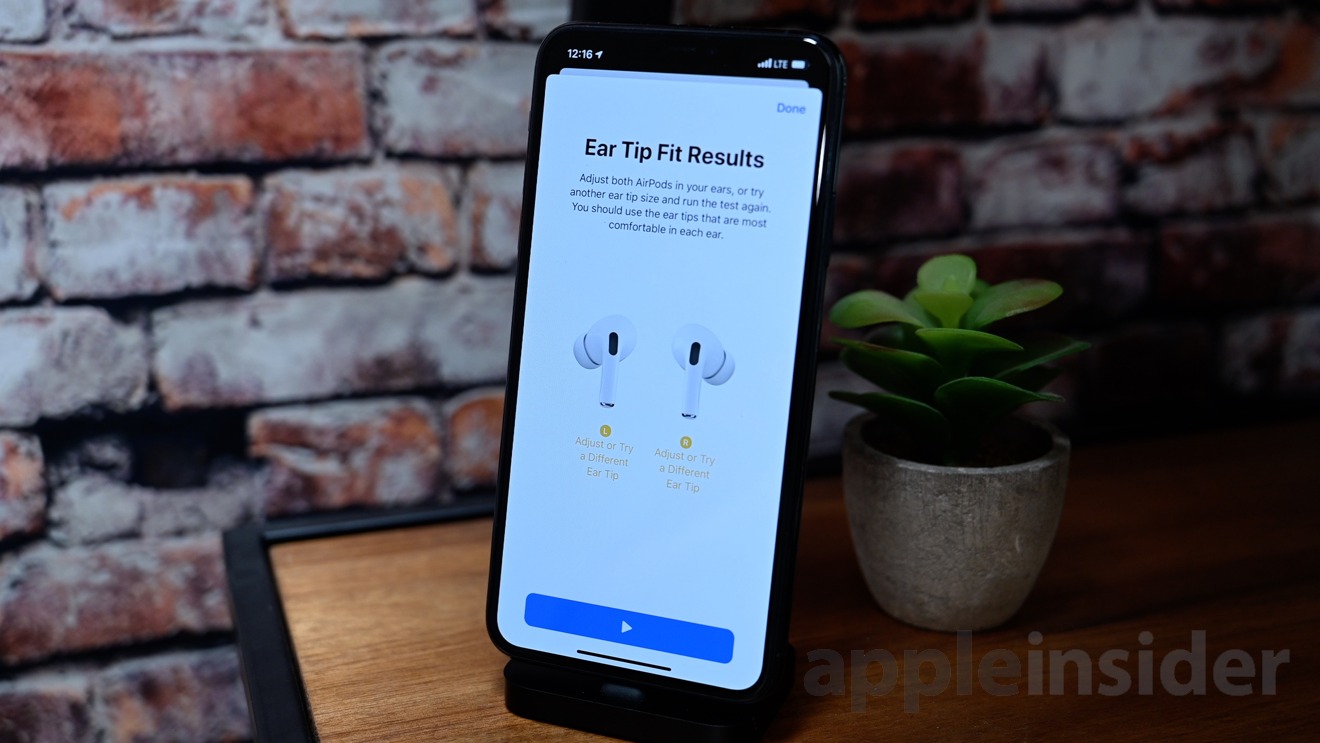 Customizing the fit is crucial. With an improper fit, the audio quality will suffer. Instead of relying on your initial perception, a quick test will give you a better idea of the headphones seal using the internal microphone.
Head to Settings, Bluetooth, and find your AirPods Pro. Tap the i next to them while connected. Then just tap on the fit test. Apple recommends trying all three sizes and trying different sizes on different ears. When swapping the silicone tips, pay attention to orientation because they aren't a circle, but rather an oval.
Multiple sizes may test fine, so it is then up to you to decide which is most comfortable.
AirPods Pro Settings menu
In that same settings menu, you can do a lot more. For example, you can change the name of your AirPods Pro.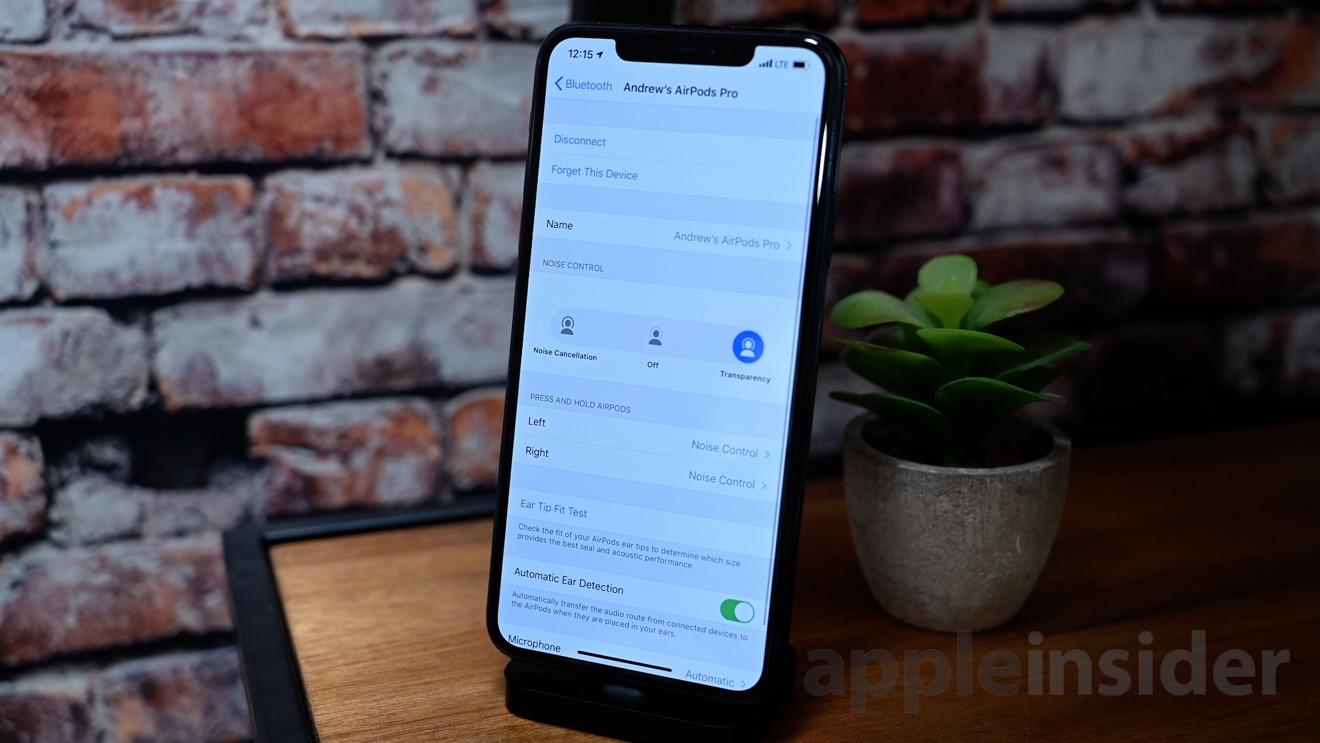 You can also adjust the controls for each of the AirPods Pro earpieces. You can choose between either Siri or noise control and if you choose noise control, it will cycle between transparency, ANC, and off — or any combination of those three. These can be set up differently for each ear. So maybe the right toggles ANC and the left toggles transparency or perhaps the right is set up for noise control and the left is set up for Siri.
Lastly, in those settings is also where you can choose which microphone to prefer. AirPods Pro automatically choose the mic it thinks is best, but you can always have it default to one or the other.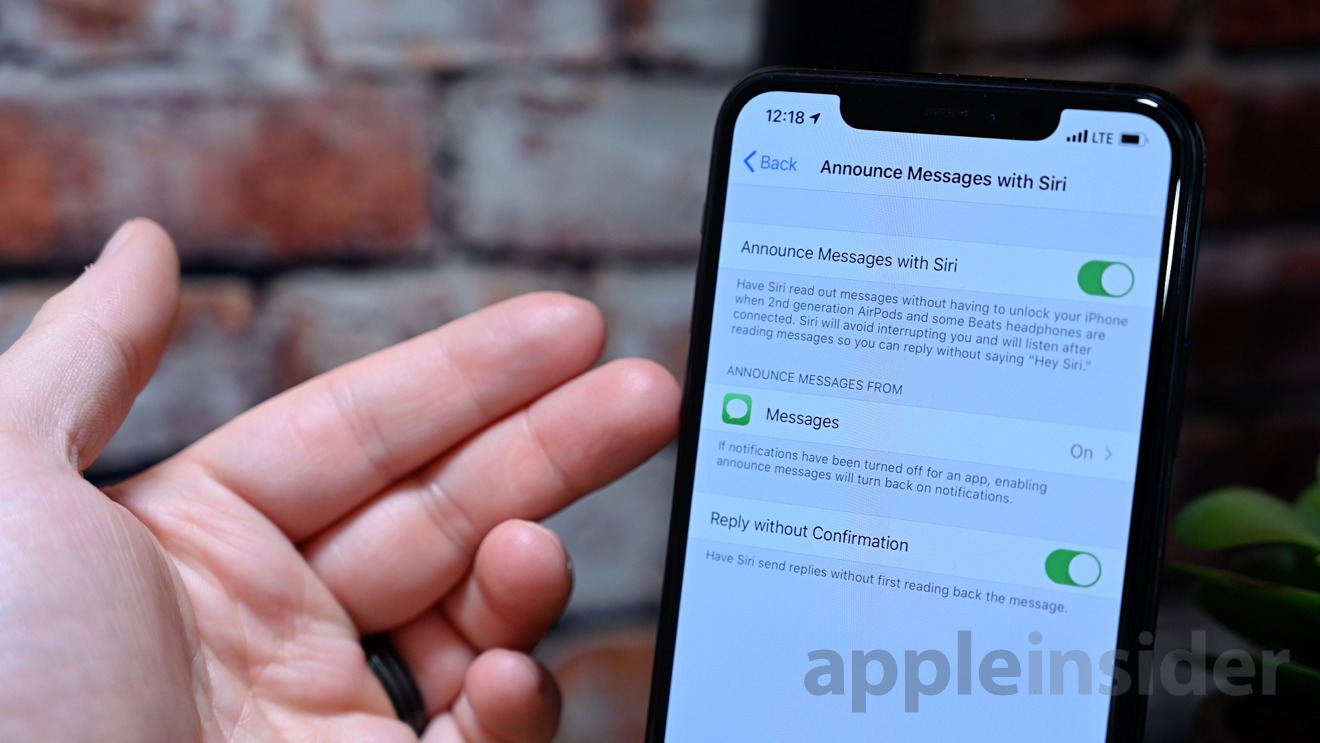 Speaking of Siri, AirPods Pro can automatically announce messages with Siri as they come in making for far easier communication using only the headphones.
AirPods Pro uses Apple's H1 chip and work seamlessly with all of your other Apple devices. It can be connected straight to Apple Watch for when you leave your phone behind, transferred to your Mac or iPad, and even can be great for watching content on your Apple TV.
Get more out of AirPods Pro
Now let's look at how you can get even more from your AirPods Pro.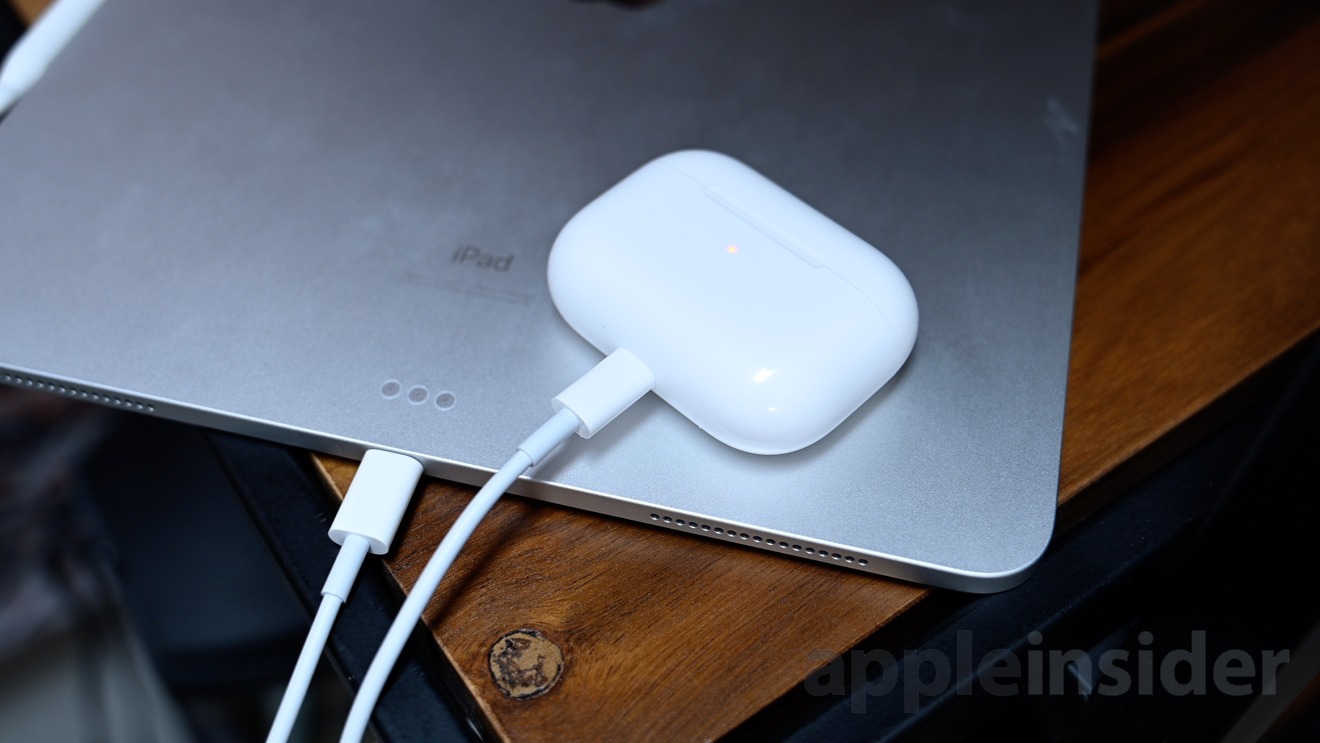 In the box, Apple includes a USB-C Lightning cable to charge the headphones. Using that cable, you can charge AirPods Pro direct from the latest iPad Pro which has a USB-C port on the bottom. You can also ditch the cables altogether and charge the case with any Qi charger.
Looking again at noise canceling, there are many ways that it can be controlled. You can ask Siri to turn audio transparency or noise cancelation on and off. Or you can jump into Control Center and dive into the audio slider to go between all three modes.
If you have an Apple Watch, tapping the AirPlay icon with AirPods Pro connected is yet another way to toggle ANC on/off.
Knowing what the lights on your AirPods mean can be helpful. For example, when you remove your AirPods and the light goes amber, this means there is less than one full charge in the case remaining. When you remove AirPods and the light is green, it means there is at least one full charge left in the tank.
The light is also used when pairing AirPods to other devices. Just hold the button on the back of the AirPods case for a few seconds until the light flashes white. This means it is in pairing mode and can be paired to any non-Apple device such as a Samsung Galaxy phone, a Windows PC, and more.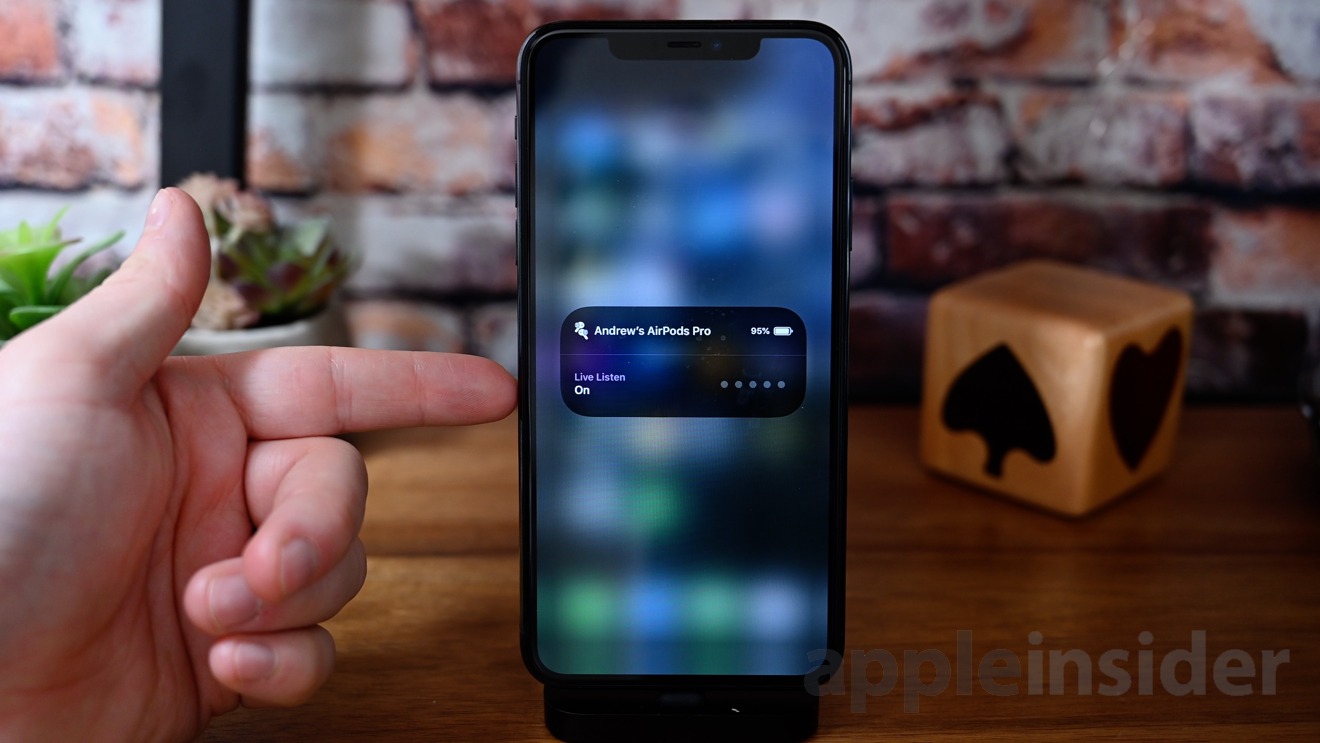 AirPods Pro also has a feature called Live Listen that allows you to use a single AirPod as a listening device. It is designed for accessibility, focused on users who need help hearing — but a single earbud could also be used for listening in on a room, or as a baby monitor in a pinch.
Place an earbud where you want to listen, place the other in your ear, move away, and toggle the feature on in Control Center. Enable it by going to Settings, Control Center, Customize Controls, and tap on the Hearing control.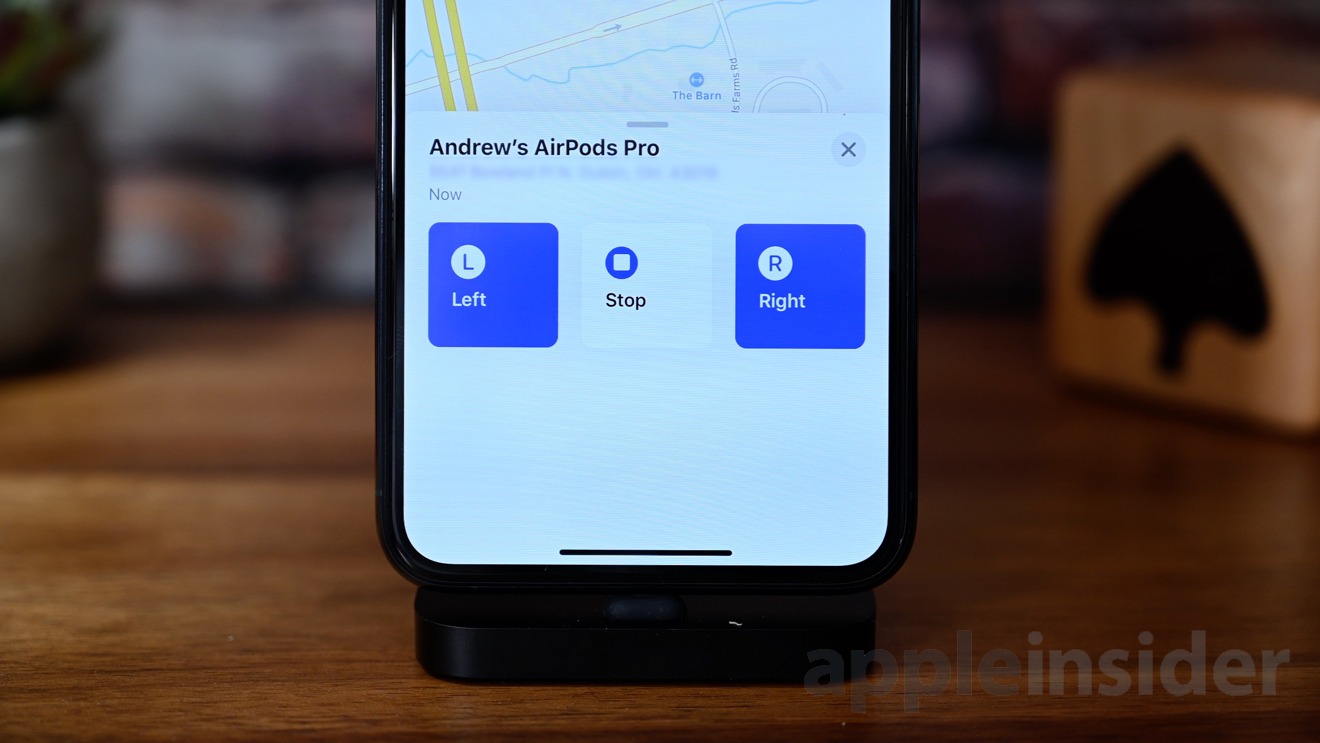 If you ever misplace your AirPods Pro, the last known location will show in the Find My app. Furthermore, if you misplace an individual earbud — or both — you can see if they are nearby and even play a noise to help locate them. You can play the noise on both, or choose one specifically.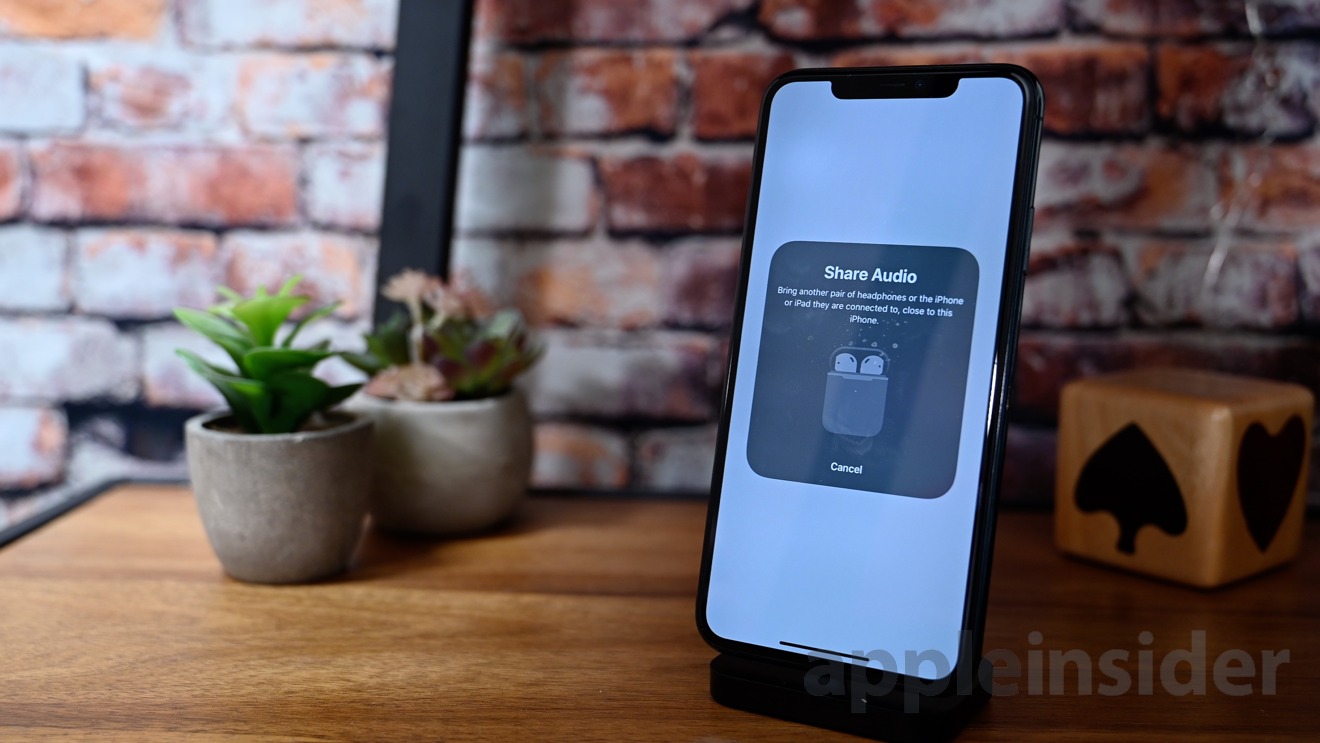 Finally, new in iOS 13.2, is audio sharing. While listening to music, bring another device or the device it is connected to near yours to open the Share Audio modal. Or simply open the AirPlay menu and choose "Share Audio..."
This allows the audio to go to two sets of AirPods at the same time so a pair of people can jointly listen to music, watch a movie, or even play a game together.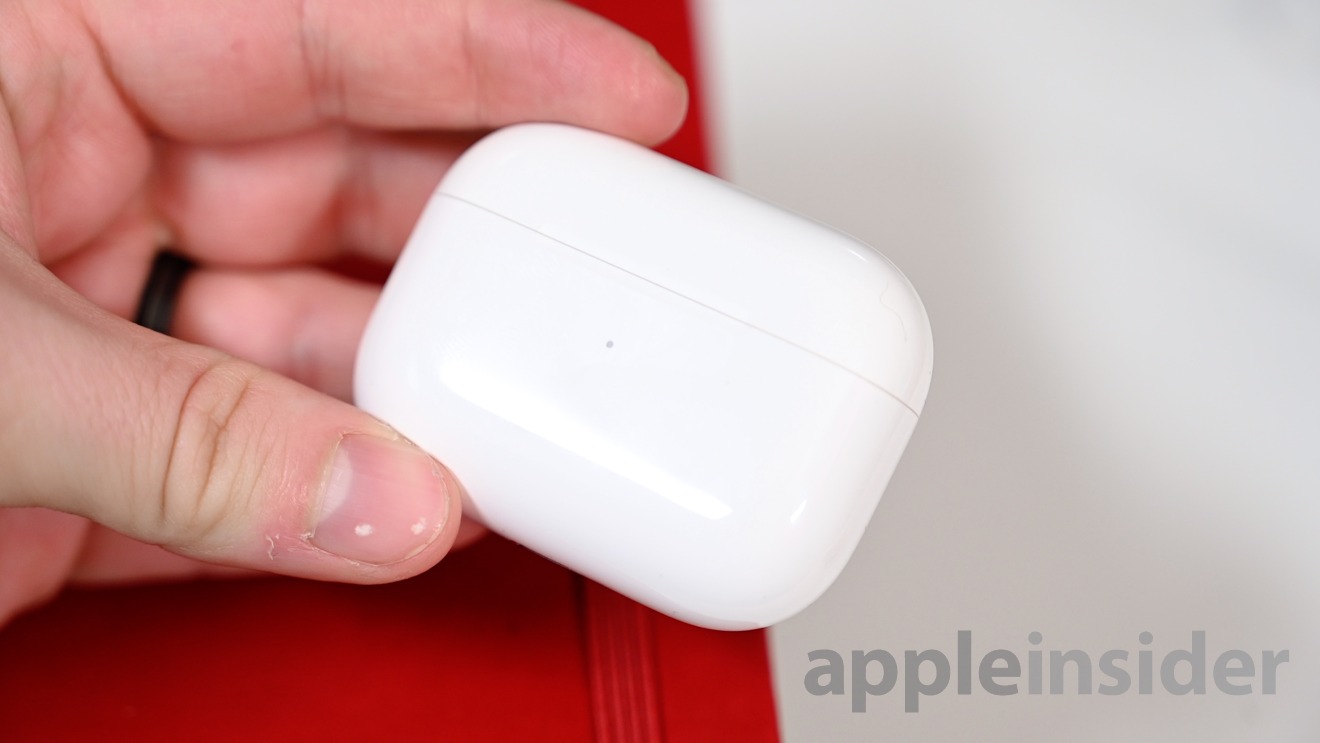 Available now
AirPods and AirPods Pro specifications
AirPods (Second Generation)
AirPods Pro
Dimensions (inches)
1.59 x 0.65 x 0.71
1.22 x 0.86 x 0.94
Weight (ounces)
0.14
0.19
Case Dimensions (inches)
2.11 x 1.74 x 0.84
1.78 x 2.39 x 0.85
Case Weight (ounces)
1.41
1.61
Battery Life (AirPods)
5 Hours
4.5 House with ANC, 5 with ANC off
Battery Life (with Case)
More than 24 Hours
More than 24 Hours
Connectivity
Bluetooth 5.0
Bluetooth 5.0
Microphones
Dual Beamforming
Dual Beamforming, Single Inward-Facing
Sensors
Dual Optical Sensors, Motion-Detecting Accelerometer, Speech-Detecting Accelerometer
Dual Optical Sensors, Motion-Detecting Accelerometer, Speech-Detecting Accelerometer, Force Sensor
Sweat and Water Resistance
No
IPX4
Active Noise Cancellation
No
Yes