'The Morning Show' director calls reports of $300M budget 'way overblown,' talks #MeToo tie in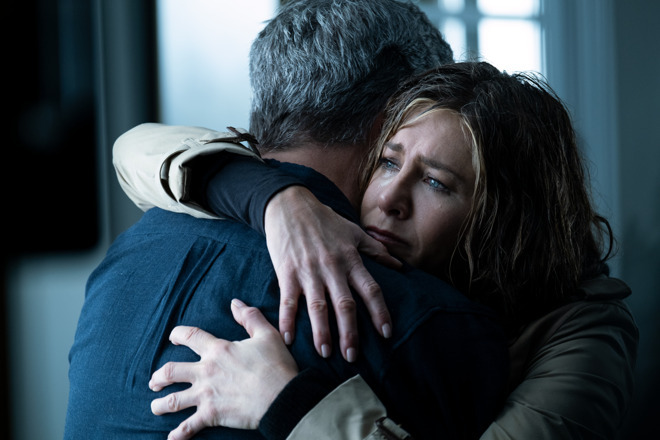 Mimi Leder, an executive producer and director of Apple TV+ original "The Morning Show," on Thursday responded to reports that the series will cost Apple some $300 million over two seasons, calling the figure "way overblown."
Leading up to its debut this Friday, multiple publications, including The Hollywood Reporter and Variety, reported Apple was doling out about $15 million per episode for "The Morning Show," a sum that equates to $300 million over two seasons.
Leder, who directed a number of episodes including the pilot, corrected the record in a statement to Business Insider, saying reports of the massive budget were "absolutely not" true.
"I think [the budget is] very much in line with a lot of shows you see on high-end television, but it certainly was not as high as what's been reported," Leder said.
The correction brings into doubt the veracity of past reports claiming to have knowledge of Apple's budgeted outlays for Apple TV+ projects. In July, for example, the Wall Street Journal pegged the cost of Jason Momoa epic "See" at nearly $15 million per episode, making it one of the most expensive TV shows in history.
As noted by Variety, supposed budgets for "The Morning Show" and "See" met or exceeded those of HBO's "Game of Thrones." The cable network spent $60 million to produce the award-winning show's six-episode final season.
In a separate interview with The Wrap, also published on Thursday, Leder discussed "The Morning Show's" storyline as it relates to the #MeToo movement and sexual misconduct at major news organizations.
"The show is a work of fiction and when the #MeToo movement happened, it became part of the show," Leder said. "And it was something we obviously did not want to ignore and would be negligent to ignore. We're in the midst of shifting a cultural reality that has existed for centuries and I think people really want to see this. I think it's really exciting to explore where we are right now in this process, in this moment in history, in the midst of a reckoning, of sorts."
Apple ordered the series in 2017, just as the #MeToo movement was gaining momentum. Leder said that while the show is not a direct take on any one event, it does deal with themes and situations that can lead to abuse of power.
"We look at ways in which we're all capable of normalizing bad behavior without even realizing it," she said. "And we look at how we're all capable of participating in the suppression and abuse of power, if only as a passive witness. And we explore how passivity can destroy lives."
"The Morning Show," starring Jennifer Aniston and Reese Witherspoon, dives into the cutthroat world of morning news, as told from the perspective of two women working their way through a sometimes volatile work environment. The show takes a candid look at the power dynamics between men and women, as well as women and women, in the workplace. It debuts on Apple TV+ when the service launches on Friday.
AppleInsider took an early look at the episodes set for initial release and found the show lacks a clear voice despite excellent acting, directing and production values. That could, however, change as the series develops.