Apple earmarks more than $6B for Apple TV+ shows in push to catch competitors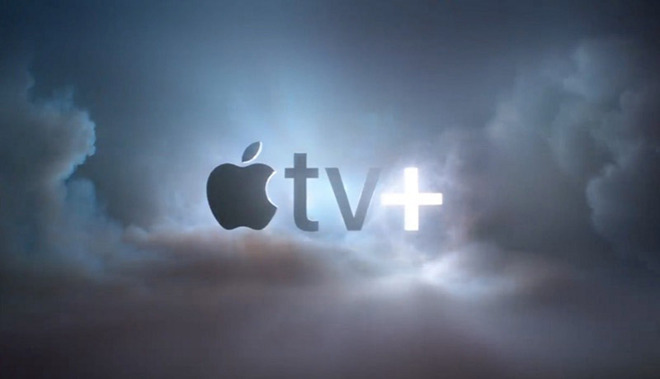 A report on Monday claims Apple's budget for Apple TV+ has ballooned to more than $6 billion as it invests in an original content library to compete against streaming stalwarts.
Citing people familiar with the matter, the Financial Times reports Apple's Worldwide Video division, headed by industry veterans Jamie Erlicht and Zack Van Amburg, has far surpassed its original allowance in a bid to catch up with Netflix, Disney and HBO. Apple was initially expected to lay down $1 billion to produce and secure rights to new content.
Netflix, which has competed against broadcast television and cable companies for years, owns a substantial catalog with hit franchises, popular movies and award-winning programming. The company is anticipated to spend some $15 billion on new content this year.
Disney will enter the streaming game this November with Disney+, a product offering access to the entertainment company's entire back catalog including rare "Disney Vault" titles and assets reaped from its recent acquisition of 21st Century Fox. Disney is also creating new series based on its Marvel and Star Wars properties.
Apple is reportedly dipping into its significant holdings in a bid to even the playing field. The iPhone maker spent hundreds of millions of dollars on "The Morning Show," a series based on Brian Stelter's novel "Top of the Morning: Inside the Cutthroat World of Morning TV," sources said. Starring Jennifer Aniston and Reese Witherspoon, who also executive produce, per-episode costs of the "Morning Show" are said to exceed those of HBO's "Game of Thrones."
In July, reports claimed Apple was spending just as much on Jason Momoa vehicle "See," which saw its budget top out at $15 million per episode.
Apple's spending spree has shifted the going rate for television shows, the report said, citing industry executives.
According to the report, Apple's payout structure differs from Netflix. Whereas Netflix pays creators over a period of years, Apple doles out cash early in the process as productions meet certain milestones, sources said.
Apple TV+ is due to launch sometime this fall, though the company has yet to reveal an exact launch date or pricing details. Today's report claims the service will roll out within the next two months.