Apple Health Records now available to veterans across the US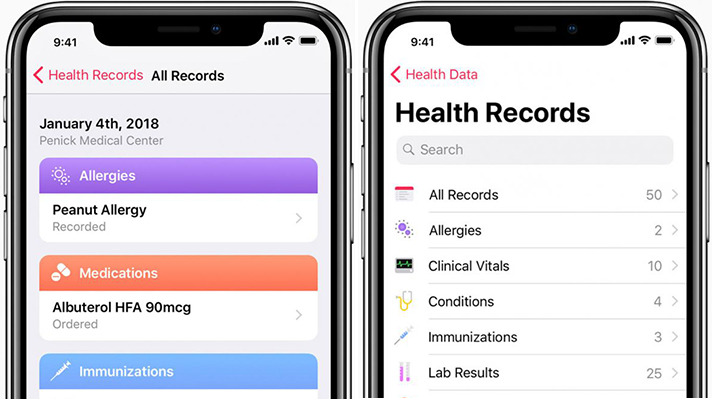 Apple's plan to include Veteran's health records in the iPhone Health app has come to fruition, with all US veterans eligible for VA health care now able to access records in the app.
Following a summer-long trial, Apple and the US Department of Veterans Affairs (VA) today announced that veterans have access to the Health Records feature in the Health app on the iPhone. The VA joins Johns Hopkins, University of California San Diego, Quest Diagnostics, Allscripts and 400 other health care provider organizations, laboratory networks and electronic health records vendors who all support Health Records on iPhone.
"Helping veterans gain a better understanding of their health is our chance to show our gratitude for their service," said Jeff Williams, Apple's chief operating officer. "By working with the VA to offer Health Records on iPhone, we hope to help those who served have greater peace of mind that their health care is in good hands."
In the Health app, veterans can see all of their health records in one place, including medications, immunizations, lab results and more. The Health app continually updates these records giving VA patients access to a single, integrated snapshot of their health profile whenever they want, quickly and privately.
Historically, veterans have had a problem with records of medical treatment scattered across several facilities, vessels, or bases. The Health records integration isn't perfect, as evidenced by a check this morning, but in our case with one AppleInsider staffer, some old records housed in Virginia and Hawaii were fully integrated for the first time in 20 years.
However, some paper records, including some following a departure from service, have still yet to be entered or scanned for the record. AppleInsider has reached out to the VA for more information in regards to these records, and how long the full integration is expected to take.
After a debut in iOS 11.3, Health Records aggregates and stores encrypted patient data in the iOS Health app, effectively making that information portable and immediately accessible to end users. With Health Records, users are able to quickly review medical records and other pertinent information with doctors and caregivers, bypassing backend hurdles that can bog down access to treatment.
Apple launched Health Records with support from 39 health groups, with another 36 backing the technology in August. While a handful of larger regional groups integrated with the portability program, major nationwide networks are still out of the loop.