Apple Store revenue grows to 31% of Apple's income for 2019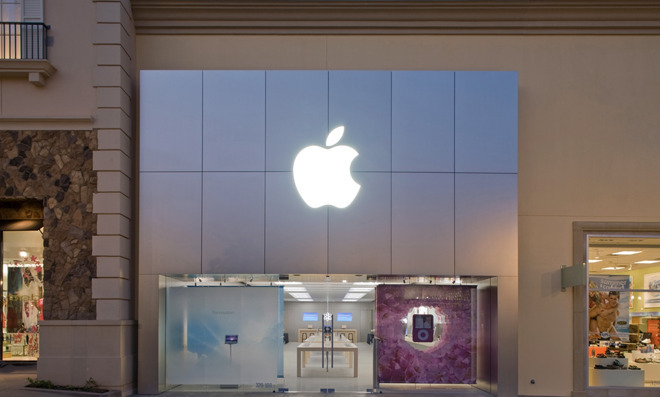 AppleInsider may earn an affiliate commission on purchases made through links on our site.
Apple Stores are performing better than ever for the company's sales, analysis of Apple's 10-K filing by JP Morgan suggests, and at the same time Apple accelerated its rate for repurchasing shares in August, improving prospects for long-term investors by rebuying at opportunistic times.
The Form 10-K submission to the Securities and Exchange Commission is performed at the end of a company's fiscal year, with Apple's issued alongside its most recent quarterly results. The full-year report offers further insights about its financial performance, as well as details about its subsidiaries and other elements not typically included in the usual quarterly reports.
Observations from JP Morgan of the 10-K filing seen by AppleInsiderreveals Apple's retail strategy is "driving greater direct purchases from customers," with Apple Stores and its website accounting for 31% of total revenue for the financial year. This is an improvement from the 29% seen for the 2018 fiscal year and 28% in 2017.
It is suggested direct distribution revenue rose 5% year-on-year to $81 billion for the year, while indirect distribution revenue from other retailers and sales sources declined a similar percentage to $180 billion.
The greater sales from Apple's own outlets is likely to help drive AppleCare revenues, which in turn helps boost Apple's Services revenue in general.
Apple also included a deferred revenue balance of $8.1 billion for the 2019 fiscal year, down from $8.8 billion for the previous year. Apple anticipates 68% of the deferred revenue will be recognized over the next 12 months, which JP Morgan implies means at least $5.5 billion of it will account for Services revenue for 2020's results.
Further, estimates of hardware unit sales of 280 million for 2019 means an average of $12 per unit in deferred revenue will be recognized over the next 12 months, then $6 per unit over time.
JP Morgan also noticed an uptick in share repurchases during August, when Apple had low share price levels hitting $193 per share. While in July Apple rebought 24 million shares, the pace accelerated in August to 35 million shares, then went down to 27 million in September.
This apparently demonstrates a "willingness to use repurchases opportunistically and limit downside for investors," JP Morgan reckons. The activity still leaves Apple with repurchase authorizations of $78.9 billion outstanding at the end of the year.