Apple's $2.2 billion 'Green Bond' issue will fund carbon emission reductions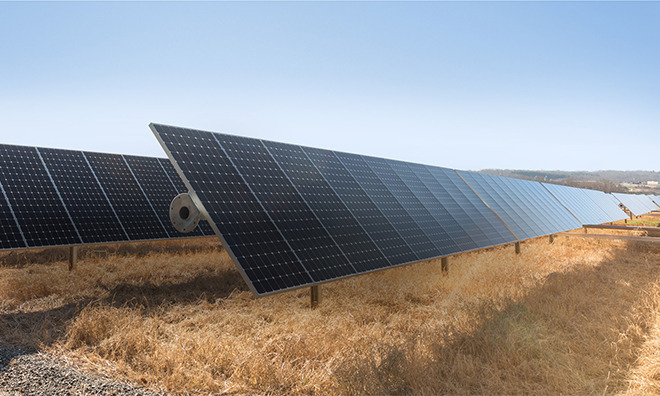 AppleInsider may earn an affiliate commission on purchases made through links on our site.
Apple has just issued a $2.2 billion "Green Bond" offering in Europe, with the proceeds devoted to global initiatives to lower carbon emissions and other environmentally conscious programs.
The new debt sale nearly doubles what Apple has done in the past, bringing the total issued over the last few years to $4.7 billion. Apple says that previous Green Bond allocations have been doled out to 40 environmental programs across the planet. About 66 percent of Apple's renewable energy comes from these investments.
Specific energy projects funded by Green Bonds include aquifers in Oregon, solar rooftop projects in Japan. Practical applications for Apple include the development of the 100% recycled aluminum alloy in the MacBook Air and Mac mini, expansion of Apple's environmental testing lab in Cupertino, plus iPhone disassembly robots Daisy and Liam.
"Apple is unwavering in its commitment to addressing the urgent threat of climate change. The time for action is now. By issuing an additional $2.2 billion in green bonds, we will accelerate our work to lower carbon emissions across our supply chain and beyond, building on our successful transition to 100% renewable energy. Apple's progress is proof positive that businesses don't have to choose between what's right for the planet and a healthy bottom line."
Like Apple's other bond offerings, the Green Bonds are functionally used to borrow money from investors seeking a safe investment. Green Bond offerings are specifically committed to allocating funds for use in environmental projects.
Apple's first green bonds were issued in a Feb. 2016 sale worth $1.5 billion. In March 2017, the company broke down how the first $441.6 million of that was spent, noting that most of it went towards buildings and renewable energy.