AirPods Pro gain first firmware update since release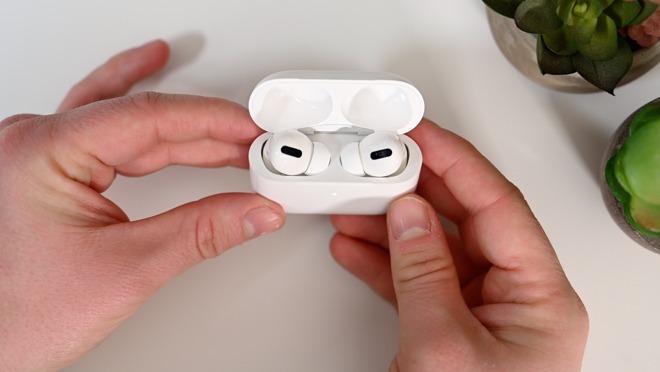 Apple has released its first firmware update for the AirPods Pro since shipping the audio accessories, with the update gradually rolling out and automatically updating on shipped units.
The first change of firmware for the AirPods Pro, the update is build number 2B588, replacing number 2B584 which was preinstalled on the audio devices since its release at the end of October. The firmware only affects the AirPods Pro and not AirPods.
As Apple does not provide release notes for its accessory firmware updates, it is unclear exactly what the download does, but the relatively minor change in the build number suggests it could be a bug fix or performance-tweaking release.
Users do not need to do anything special to get the firmware installed, as it will automatically be applied when the AirPods Pro are connected to an iPhone or iPad. There isn't an update mechanism available to force an update to a pair of AirPods Pro, but users can check the firmware version number by going to the Settings app then tapping General, About, and AirPods Pro.
Users do have to keep their AirPods Pro within the supplied charging case for the update to take place, with the case also on charge and within range of the host iOS device.
The AirPods Pro offer noise cancellation to the wildly-popular AirPods for the first time, along with silicone eartips for a comfortable seal, and a Transparency function that partially enables noise cancellation to allow users to hear their environment while listening to music.