Review: Mophie Juice Pack Access gives your iPhone extra life when you need it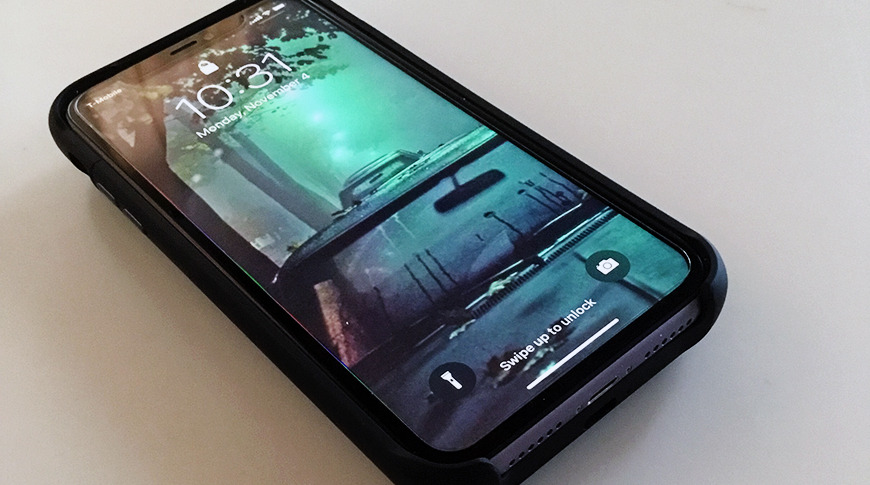 The Mophie Juice Pack Access is designed to keep your phone going on days when you can't make it back to the charging pad.
We've all been there— it's been a long day, and it's still not over yet. You look down at your phone, only to see that your phone is at three percent. You still need to wait for your Uber to show up, but will it get there in time before your phone dies? That's where the Mophie Juice Pack Access comes in. It offers an additional 2000 mAh battery to help keep your iPhone charged on those extra long days.
Bulky, but manageable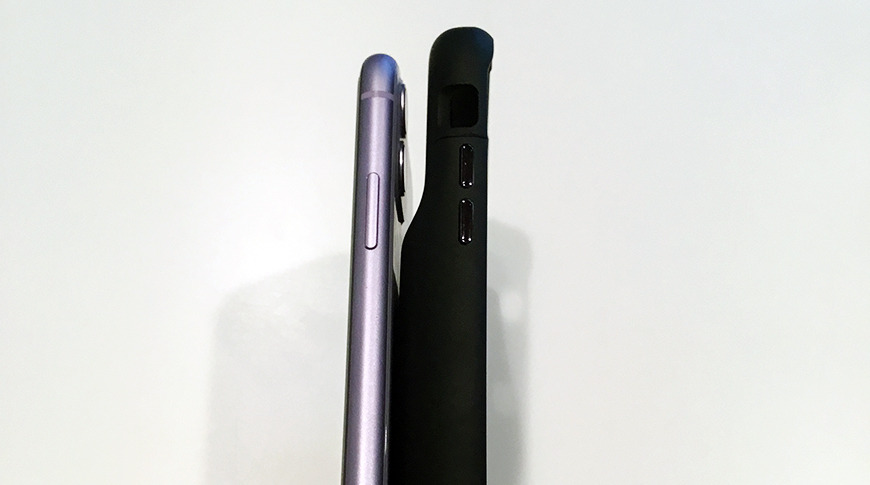 As this is a battery case, it's expected that there's going to be a bit of bulk. When on my iPhone 11 it took the thickness from 0.33 inches (8.3 millimeters) thick, to just under 0.75 inches thick (19 millimeters).
If you have smaller hands, this case might not be the most comfortable when you're holding your iPhone to your ear for a phone call. I found that to be the case for me, but I didn't have a problem if I was using my iPhone for texting, gaming, or browsing the internet.
One of the best things about this case is that it is a two-piece case. In order to take it off of your phone, you pull off the smaller top piece and slide your phone out. While I know that this is done for practicality and safety reasons, as someone who likes to change out their phone case on the regular, it's also convenient.
The case for case materials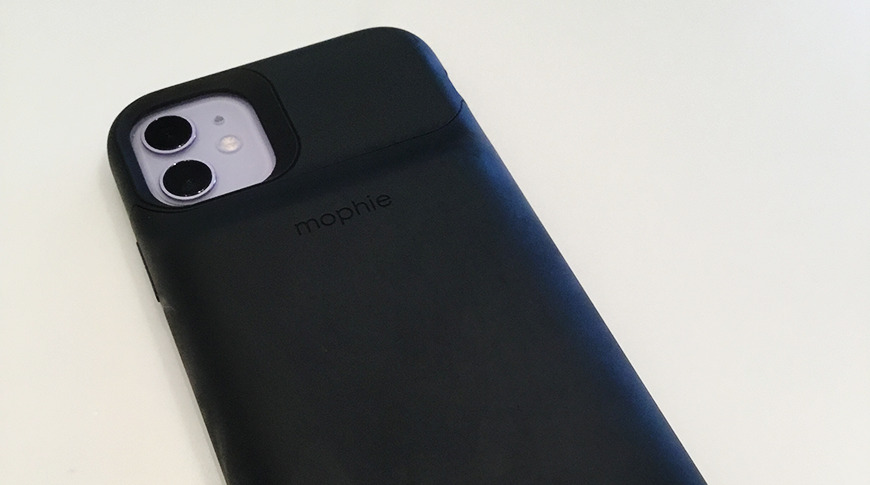 I'm not the biggest fan of the material the Mophie Juice Pack is made out of. It doesn't take long for it to show fingerprints, and if you moisturize your hands or use your phone while eating, it's going to look greasy.
I also find that the surface is a little slippery as well, so I feel as though I'm more prone to dropping it while I have the Juice Pack on my Phone. Normally, I combat slippery cases by adding a phone grip or strap onto them, but due to the material that the Juice Pack is made of, many adhesives do not adhere to the surface. Additionally, the use of something like a pop socket may impede the ability to wirelessly charge up the case.
However, if you're careful with your phone — or if you're only using the case for travel days — it might not be a deal breaker.
No wires, no problem.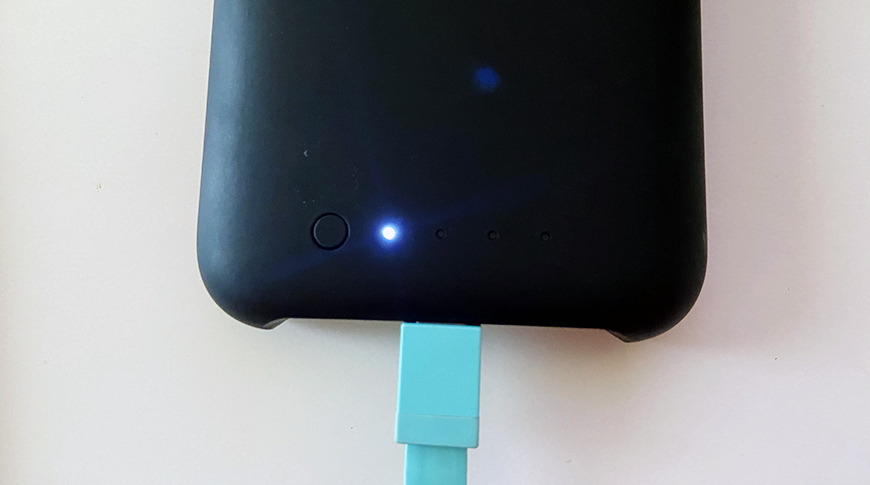 One of the best features about this case is that it wirelessly charges your phone, giving you full access to your lightning port as needed. The case itself can also charge via a wireless charging pad, and has pass-through charging enabled as well, so it will charge both your iPhone and the battery case.
Of course, you don't have to use the case with a Qi charging pad, either. If you don't have a wireless charging pad, just plug it in to top it off. The charging port for the Juice Pack is a USB-C as well, which I appreciated.
Great for all those really, really long days
The iPhone 11 has a 3000 mAh battery, which depending on your personal use, should be able to get you through most of your day. I use my iPhone a bit less than the average person, and I find that because of it, I can get multiple days of use before I need to charge my iPhone.
Still, there are days that I use my phone a lot more than the average person as well. I'm a big Pokemon Go fan, and during events, I'll have my phone out and be interacting with it pretty heavily. I've yet to completely drain my phone battery from full, but I still can drop it down to about 20 percent on a day of heavy use.
The Juice Pack gives you an additional 2000 mAh of charging, which could give you up to 10 hours of additional active use if you're using an iPhone 11 like me. If you're a passive user, you could get several days of extended standby mode.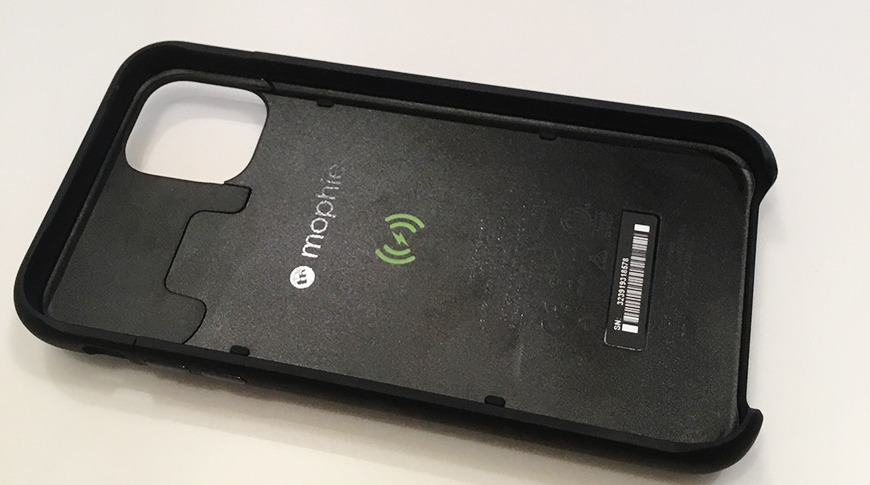 I've had the Juice Pack on my iPhone for the last three and a half days, now, and I haven't had to charge my iPhone or the case once.
When I spend several hours traveling for Thanksgiving this year, I'm taking the Juice Pack with me. I'll be traveling six hours on Thanksgiving, and I'd rather not fight the other three people for use of the lone charging outlet.
Overall
The Juice Pack is a solid entry into battery cases if you're looking for one. It's slip-on, slip-off design means that it's easy to throw on when you need it, and the sizable battery means you won't need to temper your use to make sure you can catch that Uber at the end of the day.
The Mophie Juice Pack Access is available for the iPhone 11, iPhone 11 Pro, and iPhone 11 Pro Max for $79.95. It currently comes in Black, with Blush Pink and PRODUCT (RED) coming soon. AppleInsider readers can get an extra 20% off one item by using the promo code INSIDER20.
Rating: 4 out of 5 stars
USB-C charging port for case
2000mAh battery gives significant extra life to your phone
A bit bulky
Case material shows fingerprints, dust, and dirt