Mac Pro, Pro Display XDR orders start December 10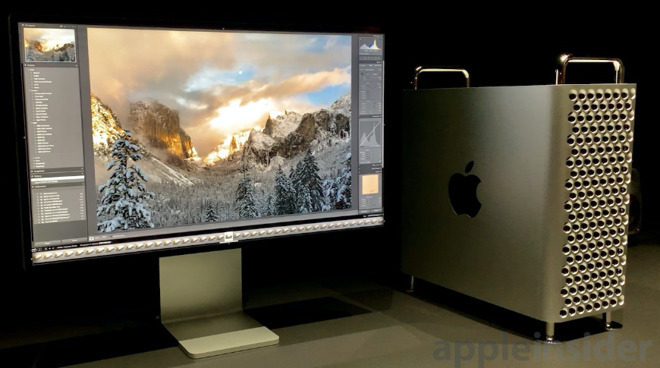 Content creators and professional Mac users will be able to start placing orders for the new modular Mac Pro and the Pro Display XDR from Tuesday, December 10.
Apple has started to send out emails to potential customers who signed up for updates on the new Mac Pro and Pro Display XDR availability, advising "The wait is almost over." The messages briefly explain that the first orders for the two long-awaited professional-level products will commence on December 10.
While Apple intended to bring out the Mac Pro before the end of 2019, it was unknown when it would do so, with the emails putting to rest the question of when orders can start to be placed.
Few other details are provided to email recipients, such as the version posted to Twitter by YouTube personality MKBHD.
However, while orders will be possible from Tuesday, it is unknown exactly when customers can expect to receive their hardware. Given the closeness to the end of the year, it is highly plausible those putting money down for the hardware could end up waiting until the start of 2020 to receive their orders.
Starting from $5,999, the Mac Pro will be a return to a more modular design for the professional-level Mac, with an easily removed casing and upgradable components, offering opportunities for both simplified servicing and after-market upgrades. It can be configured to have a 28-core Xeon processor, up to 1.5TB of memory, up to two AMD Radeon Pro Vega II graphics MPX Modules, and an Afterburner card for improved video editing.
The Pro Display XDR will cost $4,999 for the base version, while another with a nano-etched coating on the screen will be priced at $5,999. For the money, users will acquire a 6K-resolution 32-inch display offering up to 1,000 nits of brightness, a 1,000,000-to-one contrast ratio, and a rear lattice pattern similar to the Mac Pro's enclosure that also functions as a heatsink.