Wallet app hints at imminent Apple Card iPhone installment plan launch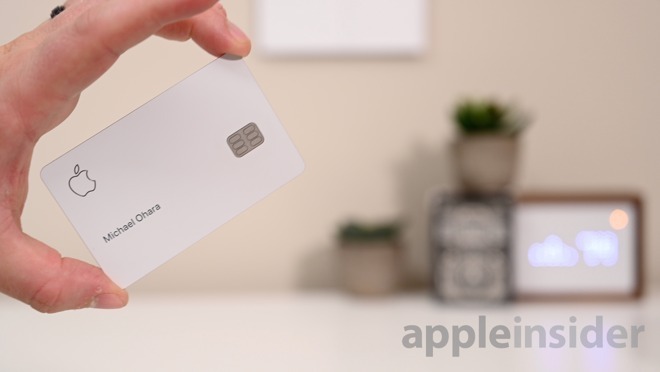 AppleInsider is supported by its audience and may earn commission as an Amazon Associate and affiliate partner on qualifying purchases. These affiliate partnerships do not influence our editorial content.
Apple as offered more details about how Apple Card Monthly Installments will function, where customers can buy an iPhone on an interest-free payment plan, with the information a possible sign of the feature's imminent launch in the United States.
During the October conference call for Apple's quarterly results, Apple CEO Tim Cook revealed an upcoming feature for Apple Card where customers could buy a new iPhone from its stores. Under the program, customers will gain the usual 3% cash back on the purchase, while the 24-month installment plan would be interest-free and would be devoid of fees and other charges.
New text has been included in the Wallet app where customers pay their Apple Card balance, under the "Learn More" link. While the page explaining how Apple Card payments function has been there for quite some time, the extra information on the page first reported by 9to5Mac outlines the terms of the feature for consumers.
The page advises customers who sign up to pay for an iPhone using Apple Card Monthly Installments the minimum payment amount for the card will include the required monthly payment for the installment plan itself.
Reiterating how installment payments aren't subject to interest, unlike other Apple Card purchases, customers are also able to make overpayments towards the installment plan itself. Contributing more money to a plan can help reduce the overall number of payments needed, however customers are still required to pay their regular installment plan payment the following month.
Users paying the total balance will do so for the total amount spent on Apple Card, which includes any remaining iPhone balance.
While the inclusion of the text in the Wallet app does suggest the feature could launch in the near future, it does not state exactly when it will be available to use. During the October conference call, Cook advised during his comments the feature would arrive "later this year," rather than a more precise timetable.