Apple sued over iMessage support for SMS embedded links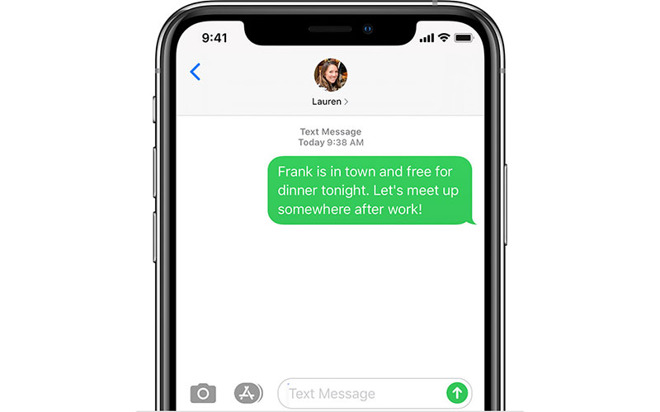 AppleInsider may earn an affiliate commission on purchases made through links on our site.
Apple on Thursday became the latest target in a series of patent infringement lawsuits leveled by non-practicing Hypertext Technologies, which is leveraging a single piece of IP covering what is ostensibly widely employed embedded SMS clickable link technology.
Filed with the U.S. District Court for the Central District of California, Hypertext's complaint against Apple hinges on U.S. Patent No. 7,113,801 for a "Method for receiving data using SMS and wireless internet and system thereof."
Originally invented by Korean company KTFreetel Co., Ltd., which later merged into networking giant Korea Telecom, the IP covers methods of embedding clickable URL links in SMS texts, technology claimed vital to the development and longevity of the platform. Without a means to access internet content, 140-byte SMS messages would still be limited to "things like the weather and stock price reports, 'how-are-you' and 'where-are-you' messaging between friends and family members, and other short messages," the complaint reads.
According to Hypertext, Apple's iMessage infringes on the '801 patent because, like nearly all smartphones, it incorporates support for clickable links in SMS messages. The complaint goes on to argue patent eligibility, though the cited cases appear to be generic and only tangentially related to Hypertext's owned IP.
The '801 patent dates back to 2001, when KTFreetel filed a parent patent application detailing a means to embed links in SMS correspondence with South Korean regulators. A U.S. version was granted in 2006 and was bounced between various companies including Pantech before ending up under Hypertext's control in August.
Following assignment, Hypertext this month began to level infringement charges against a number of big-name companies including Google, OnePlus and Coolpad. With today's Apple complaint, the firm is working four active suits based on the '801 patent in California.
Hypertext seeks a judgment on patent enforceability, compensatory damages, ongoing royalties on threat of injunction and reimbursement of court fees.