Bluetooth SIG announces LE Audio with audio sharing, performance improvements, more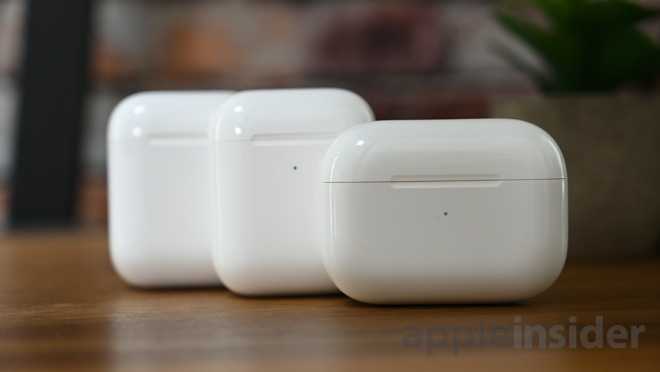 The Bluetooth Special Interest Group (SIG) on Monday outlined LE Audio, a new Bluetooth standard that will deliver a host of features like higher audio quality, support for hearing aids and audio sharing when it debuts.
Bluetooth SIG offered a few key details about LE Audio in an announcement that coincided with CES 2020, describing tentpole features including high performance playback with a minimal bandwidth footprint, power-efficient broadcast and reception, and, for the first time, multi-stream audio with compatible devices.
The standard, which sits as a standalone to watershed releases like Bluetooth 5, integrates the Low Complexity Communication Codec. LC3 promises higher quality sound reproduction than the current SBC codec at low data rates. According to the group, LC3 is capable of producing audio quality identical to that of SBC at half the bit rate, freeing developers to create apps that maximize device efficiency without negatively impacting performance.
Multi-stream audio is a first for Bluetooth and allows devices like smartphones to connect to multiple wireless earbuds or speakers simultaneously. Independent connections and audio synchronization could provide an improved imaging experience for headphone users, while multi-device connectivity streamlines output device switching.
LE Audio will also support Broadcast Audio, a feature that enables a source to broadcast one or more streams of content to an unlimited number of receiving devices. The feature opens the door to personal and location-based Audio Sharing. Personal Audio Sharing enables users to stream audio to others nearby, while location-based Audio Sharing is designed to send audio to a number of devices at large venues like airports, bars, gyms and arenas.
Finally, LE Audio builds in support for hearing aids.
When the new standard debuts, Bluetooth audio will be split into two distinct operation modes: LE Audio and Classic Audio. LE Audio works on Bluetooth Low Energy (LE) radios while Classic Audio operates on the Bluetooth Classic radio.
Bluetooth SIG expects to deliver specifications of LE Audio in the first half of 2020.