Foxconn says it's not withdrawing its $5B investment in India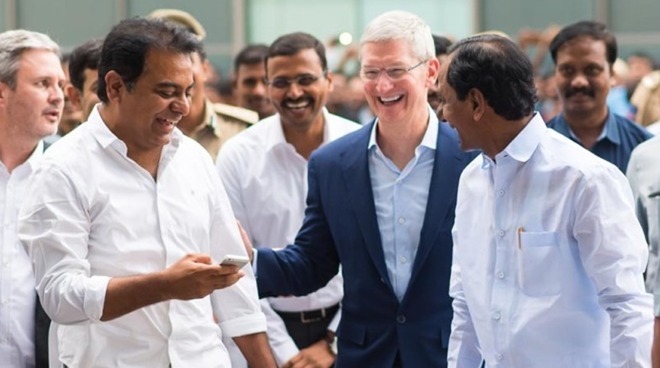 AppleInsider is supported by its audience and may earn commission as an Amazon Associate and affiliate partner on qualifying purchases. These affiliate partnerships do not influence our editorial content.
Foxconn has denied a Tuesday report claiming it was canceling investment in India valued at $5 billion, one that alleged there was an internal dispute between the iPhone assembly partner and Apple itself.
Early on Tuesday, a report surfaced alleging Maharashtra Industries Minister Subhash Desai had announced the cancellation of a deal with Foxconn to build an electronics manufacturing plant in the region. It had apparently changed its mind on an investment plan worth $5 billion, detailed in a memorandum of understanding with the government in 2015.
The minister advised to The Hindu "The investment commitment made by Foxconn is not coming through. It will not happen in the future as well." Desai said there were "multiple factors" that led to the cancellation, citing "Prevailing global economic conditions, better performance by its competitors and internal disagreements with Apple, ensured the company could not get a head start."
In a statement later in the day on Tuesday, Foxconn parent company Hon Hai issued a statement denying the allegations in the report. Claims the company and its major clients were in an "internal dispute" were simply not true, the statement received by Focus Taiwan insists.
Hon Hai clarified that it was still working well with its major client in India, most likely referring to Apple due to ongoing operations assembling iPhones in the market. The companies involved are still cooperating with each other, the firm told in the statement, and so production in India continues to cooperate smoothly.
Tempering the statement, Hon Hai also included language about it regularly reviewing its global investment plans, and adjusting said plans to meet its clients' needs.
The claim arrives a month and a half after the Indian government announced Apple was increasing its local operations, including expanding to charger and component production over the next five years. On the consumer side, Apple is believed to be preparing to launch its first retail presence in the country.