Apple urges EU to halt the rise of patent trolls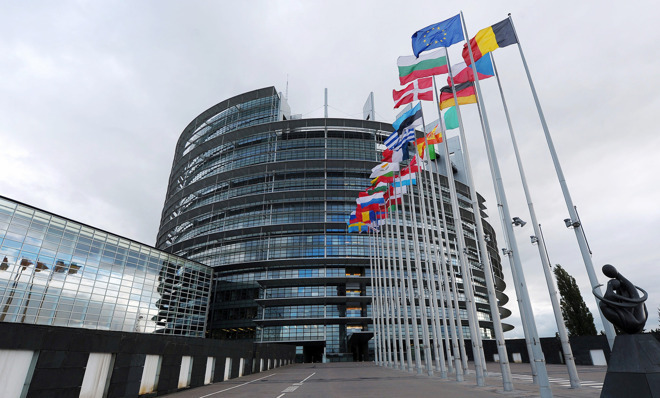 The European Union needs to take action against "patent trolls," Apple has urged as part of a group of tech companies and car manufacturers, with the growth of non-practicing entities stifling innovation in firms who try to exploit the entire patent system for financial gain.
The coalition of 35 companies and four industry groups, which includes Apple, Microsoft, and BMW, have written to EU Commissioner for technology and industrial policy Thierry Breton about patent trolls. The group wants Breton to come up with new rules to make it harder for patent-trolling firms to "game the system" by abusing existing regulations.
Specifically, the group demands the EU courts to make their rulings less harsh, reports the Financial Times, with some judges previously issuing blanket bans on some products across multiple countries, despite only a single patent being infringed.
Typically companies file for patents to prevent other firms profiting from new ideas and concepts they create. Patent trolls usually do not produce products of their own, and instead have a business model where they acquire patents and then sue other firms that may have infringed, in order to secure a payout.
The threat of having products so easily banned in the EU over a single patent infringement is a deterrent to companies who may otherwise fight the demands of the patent firms. Instead, there is an incentive to capitulate to demands or to negotiate with a settlement before reaching that stage.
It is argued the actions of patent trolls is making it difficult to create new innovations, under the possible threat of legal issues. However, as Apple has demonstrated, sometimes it is the expense and resources required to fight lengthy legal action that could be at issue.
Among the ongoing and long cases involving Apple is its fight with Straight Path IP Group, over four patents that relate to video conferencing and point-to-point communications between devices. There have also been repeated attempts by Uniloc to attack Apple over patent infringements, with the most recent concerning the process of performing software upgrades.
Apple has also joined together with Intel to file a lawsuit against the Softbank-owned Fortress Investment Group, claiming its repeated patent litigation violates US antitrust laws. In the complaint, Apple wrote it believed it "suffered economic harm in the form of litigation costs and diversion of resources away from innovation to respond to these entities' serial nuisance suits."
In Europe specifically, Apple became the subject of a potential sales ban in Germany in late 2018, after a German court ruled it was in violation of a Qualcomm patent. At that time, it was claimed Intel modems used in iPhones infringed on patents, making all iPhones using the modems stood to be banned from sale across the entire country.
"The experience of our member companies indicates that Europe's patent system is not working properly and is undermining Europe's ability to compete globally in the next frontier of technologies," said industry group IP2Innovate executive director Patrick Oliver. "We are urging Commissioner Breton to draft a set of guidelines that address imbalances in the patent system - in particular guidelines that support the application of a proportionality requirement in patent enforcement by judges around Europe, as required by EU law."
It is claimed patent lawsuits from the so-called trolls are becoming more prevalent in Europe than ever before, with the numbers steadily rising each year. One report from Darts-IP suggests the average number of patent troll lawsuits have grown by an average of 20% per year between 2007 and 2017.