Apple signs 'Seinfeld' and 'Veep' star Julia Louis-Dreyfus to exclusive deal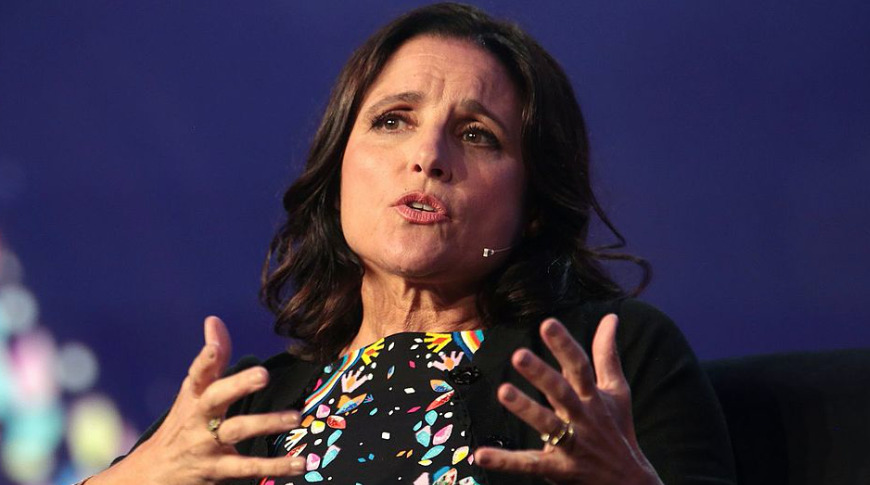 AppleInsider is supported by its audience and may earn commission as an Amazon Associate and affiliate partner on qualifying purchases. These affiliate partnerships do not influence our editorial content.
Actress and producer Julia Louis-Dreyfus has signed her first-ever development deal with a streaming service. Un the multi-year agreement, she will both produce and star in shows for Apple TV+.
Apple has announced that it has signed Julia Louis-Dreyfus to an exclusive multi-year deal through which she will both executive produce and star in shows for the Apple TV+ service.
"I am thrilled about this new partnership with my friends at Apple," she said in a statement. "Also, many thanks and kudos to my representatives for structuring the deal in such a way that I am paid in AirPods."
Julia Louis-Dreyfuss is a multi-award winning comedian, actress, producer and singer. While she had her first big break with "Saturday Night Live," she is now best known for the comedy series "Seinfeld" and "Veep."
As with other similar deals including Sharon Horgan's, neither party has revealed the specifics of how long the multi-year agreement is set to last. Nor is it clear whether the deal with Apple TV+ is a first-look one, which would mean that Louis-Dreyfus could take projects to other firms if Apple chooses to pass on them.
It's likely that the exclusivity is for the combination of development, creation and then starring of Louis-Dreyfus rather than her being unable to act in other company's productions.
She will next be seen in the film "Downhill," scheduled in theatres from February 14, for which she was also a producer.