Apple TV+ signs comedy star Sharon Horgan to first-look deal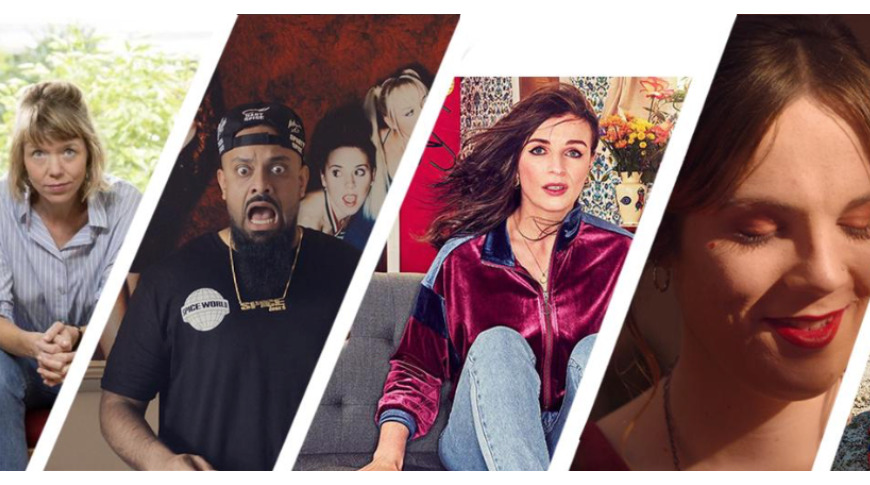 Writer and actor Sharon Horgan has signed a deal with Apple TV+ that gives Apple first refusal on all her future works for an unspecified number of years.
Apple TV+ has made its first European talent signing, with a deal that ties Irish comedy writer, performer and series creator Sharon Horgan to a multi-year first-look deal. Horgan has only just concluded a previous two-year agreement with Amazon that saw both her and, separately, her production company tied to a development deal.
According to Deadline, the new deal was overseen by Apple TV+'s Jay Hunt, who is now Creative Director, Europe, Worldwide Video. Hunt was previously with the UK's Channel 4, where in 2015 she commissioned Horgan's Emmy-nominated winning sitcom "Catastrophe." Most recently in the UK, Horgan wrote the BBC comedy "Motherland" and "Women on the Verge" for House Productions.
The Apple deal does not include Horgan's production company, Merman. That has recently and separately signed a two-year deal with Comcast and the UK's Sky Television. This is both a development deal, meaning the companies will fund the creation of new series, and a first-look one. Comcast and Sky will have the option to distribute Merman's series via NBCUniversal Global.
The distinction between the deals with Horgan and the separate deals with her company relate to how she is a writer, actor and producer.
"Writing is something that's with me all of the time," she told Deadline earlier this year. "I'm always kind of writing. That's in my DNA. But at the same time, the acting thing, if I go too without doing it, I do feel a bit crazy, it is a relief to go off and be someone else for a while and with the producing, I just find it very hard not to get excited about talented people and I want to work with them and make what they have in their heads."
The duration of her first-look deal with Apple TV+ is said to be a multi-year one and as yet no specific projects have been revealed.
However, Horgan's work will be seen shortly as Amazon has ordered an as yet untitled comedy series from her. She's currently creating an animated comedy for Fox, and has written and directed an episode of Amazon's "Modern Love" starring Tina Fey.
Horgan is also acting alongside Kristin Scott Thomas in the feature film "Military Wives," and is making her movie directing debut with "New World," for Focus Features. It's not known yet whether her Apple TV+ first-look deal will also include feature film projects.