TSMC denies short term plans for US-based chip production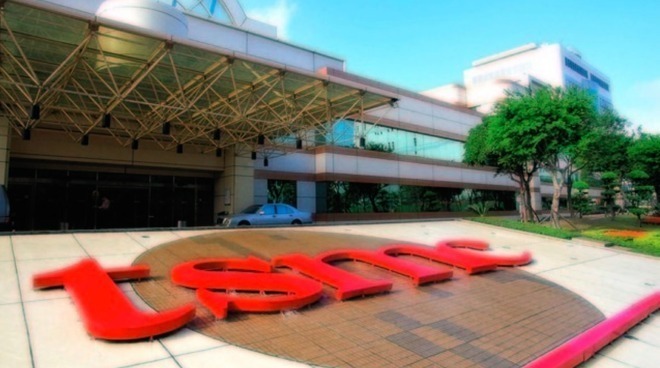 Apple chip fabricator TSMC has put a stop to speculation it will start manufacturing processors and other components within the United States in the short term, but leaves open the possibility for the future.
The US government is reportedly applying pressure on TSMC to produce some of its processors within the United States. The urging is in relation to its manufacturing of specific chips that are used by the US military, such as in F-35 fighter jets and satellites, with the US government wanting to bring the production of the sensitive parts within its borders.
The TSMC has responded by claiming it has no-such plans in the short term to shift production of the high-security chips and other components to the United States, reports DigiTimes. At the same time, TSMC is still leaving the door open to the idea, with its feasibility for the future under evaluation by the firm.
The urging stems from the US government's fear military secrets relating to the chips could leak from the Taiwan-based chip foundry, due to its close proximity to China, as well as its supplies of components to that country's firms and military. A senior Taiwanese government official brief on the affair told Nikkei Asian Review "The US government wants chips that go into military projects to be built on American soil. That's for national security concerns, and they don't plan to back off on that."
Taiwan's Institute for National Defense and Security Research Su Tze-yun revealed "We've noticed that many U.S tech executives and government officials are concerned about their country's dependence on TSMC, and the security of their defense industry supply chains. That's why the US constantly hopes that TSMC could stand with them to make chips somewhere else other than just Taiwan, which they think is not completely safe because China has not ruled out the possibility of taking control of the island by force."
While the reporting relates to high security chips, TSMC would have to establish a foundry within the United States to perform such production, if it were to give in to government demands. Doing so would be a high-cost affair, which could require TSMC to perform other types of manufacturing there, such as orders from its long list of consumer-oriented clients.
As a major client, this raises the prospect of Apple's A-series chips being made in the United States. Given earlier repeated calls by President Donald Trump for Apple to shift production of the iPhone to the United States, the production of chips would be one step in that direction.
However, due to the scale and geography of Apple's supply channels, it would in fact be one very small step.