'Mario Kart Tour' opening multiplayer test to all players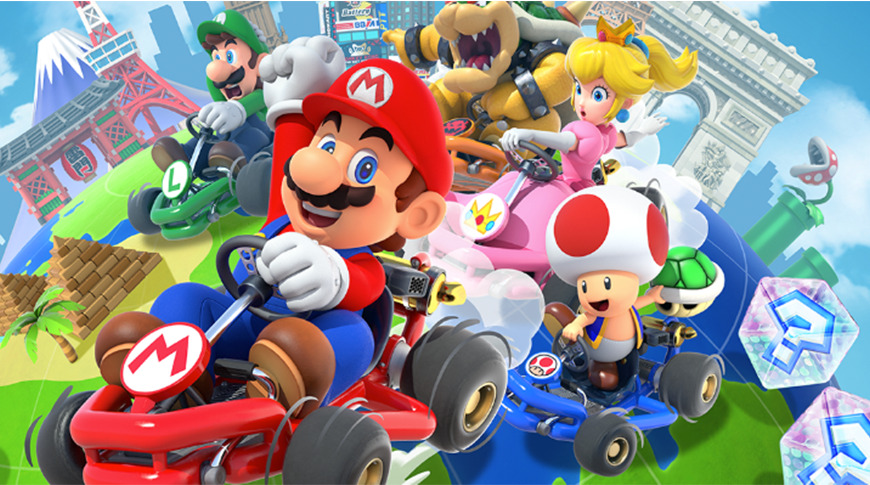 "Mario Kart Tour" is gearing up for a second beta test of its upcoming multiplayer mode, this time allowing everyone to join in on the fun.
"Mario Kart Tour" launched in September 2019 without the ability to race against other players. The developers had stated that multiplayer racing would be added, though they did not provide any concrete dates for when it might arrive.
In December 2019, players who had opted to pay the for the "Mario Kart Tour" Gold Pass were able to race against each other in the first multiplayer beta.
The restriction will be lifted for the second beta, allowing all players to join in on the next multiplayer beta test.
A second multiplayer test is on the way, and this time all players can join in, not just #MarioKartTour Gold Pass subscribers. Further details will be posted here and in-game soon, so buckle up and start your engines! pic.twitter.com/8l3YVEabll

— Mario Kart Tour (@mariokarttourEN) January 21, 2020
Nintendo has not posted any concrete dates for the multiplayer beta test, though state that the details will be posted on both the official "Mario Kart Tour" twitter account as well as in game.
The ability to play against friends and strangers online is expected to boost the mobile version's appeal.
"Mario Kart Tour" launched in September after multiple delays, with first week performance estimated at 90 million downloads. Android accounted for some 53.5 million downloads, while Apple's iOS notched 36.5 million downloads, according to Sensor Tower. Typical of most cross-platform apps, iOS accounted for a majority of week one revenue with $9.6 million, or 75.5% of in-app sales.