Trump doubles down on demand that Apple unlock criminal's iPhones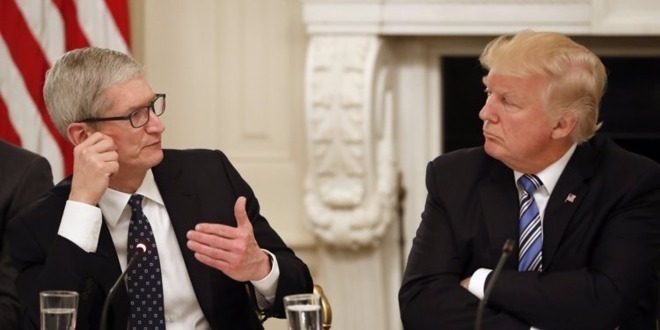 AppleInsider may earn an affiliate commission on purchases made through links on our site.
Trump has continued his push for Apple to unlock iPhones on demand by law enforcement, claiming the company has "the keys to so many criminals and criminal minds."
"Apple has to help us. And I'm very strong on it," Trump told CNBC at the World Economic Forum in Davos, Switzerland. "They have the keys to so many criminals and criminal minds, and we can do things."
"I've given them waivers, because it's a great company, but it made a big difference." Trump said.
Alongside Trump, U.S. Attorney General William Barr has publicly asked Apple to unlock a pair of iPhones used by the gunman who killed three people in Pensacola, Florida in December, complaining Apple has so far provided no "substantive assistance" to the investigation.
While Apple would not help unlock the gunman's physical phone, they did provide access to data from his iCloud account just hours after the request. Any device backups found in iCloud could have provided contact information, pictures, and texts from iMessage and other messaging apps to the authorities.
Governments and agencies, such as the FBI and the police, are in favor of weakening security by introducing backdoors, which would provide a similar function to wiretaps of providing law enforcement officials with a means to see the communications between two parties of interest.