Apple avoids iPhone, iPad and Mac tariff as US and China strike trade deal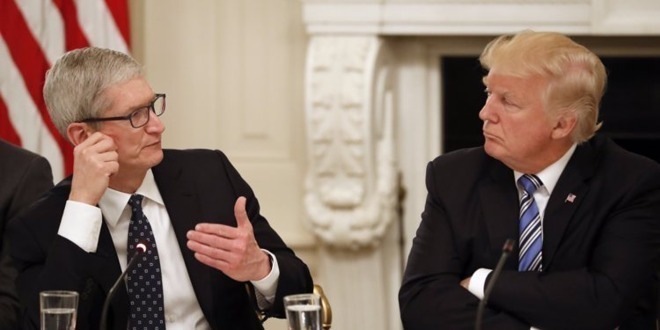 Fears of a pending iPhone import tax were assuaged on Thursday as President Trump signed a limited trade deal with China that draws back existing tariffs and cancels a new round of levies set to go into effect on Sunday.
Trump inked a so-called "phase-one" deal that roughly halves current tariff rates and scraps a threatened $160 billion worth of duties on Chinese-made goods including phones and computers, reports The Wall Street Journal.
Today's agreement gives Apple a reprieve. The company was bracing for levies of 15% on its popular iPhone, iPad and MacBook lines, a figure that likely to put a significant dent in Apple's bottom line.
As noted by Wedbush Securities analyst Dan Ives in a note to investors, the tariff round could have added a $150 premium to iPhone if Apple chose to pass the buck to its customers, reports Bloomberg. Ives believes iPhone demand would have decreased between 6% and 8% in 2020 if the company hiked prices in response to the now-dead tariff.
Further, Apple's earnings per share would have dipped by 4% were the company to absorb the cost, Ives estimates.
Apple products like Apple Watch, AirPods, HomePod and Mac parts are currently subject to duties, but that might change as trade tensions ease. Trump said the phase one deal is expected to lead to a phase two agreement dealing with forced-technology transfer, subsidies and Chinese state-owned companies, WSJ reports.
In November, Apple petitioned for tariff waivers on a variety of products on claims that it is unable to source components outside China without hurting its industry position. Those requests covered products already affected by duties, as well as devices previously scheduled to fall under the now-defunct round originally slated for Dec. 15.
Apple has over the past year fought to keep its products out of the imbroglio. CEO Tim Cook has, unlike other industry executives, remained in close contact with Trump. The relationship is thought beneficial to Apple, though critics accuse the company of kowtowing to the White House.