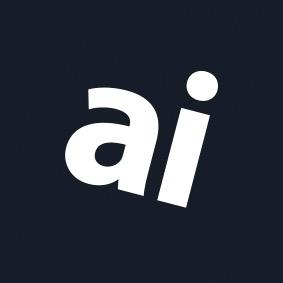 Why you can trust AppleInsider
Review: The Wacom One tablet is a decent alternative to more expensive display tablets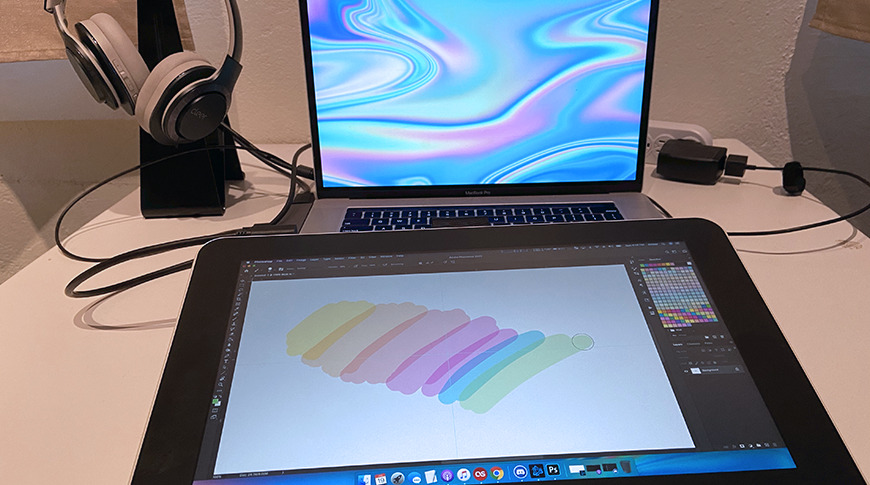 ---
With an HDMI-based display and a 13-inch footprint, artists and hobbyists can now experience the joy of a display-based graphics tablet without paying Cintiq-prices.
Just as the Wacom Bamboo added an affordable option for artists who weren't ready to commit to the Wacom Intuos, the new Wacom One now offers an affordable alternative to Wacom's higher-end Cintiq. But how does the Wacom One stand up to other options like Sidecar or the Wacom's Intuos line?
The Good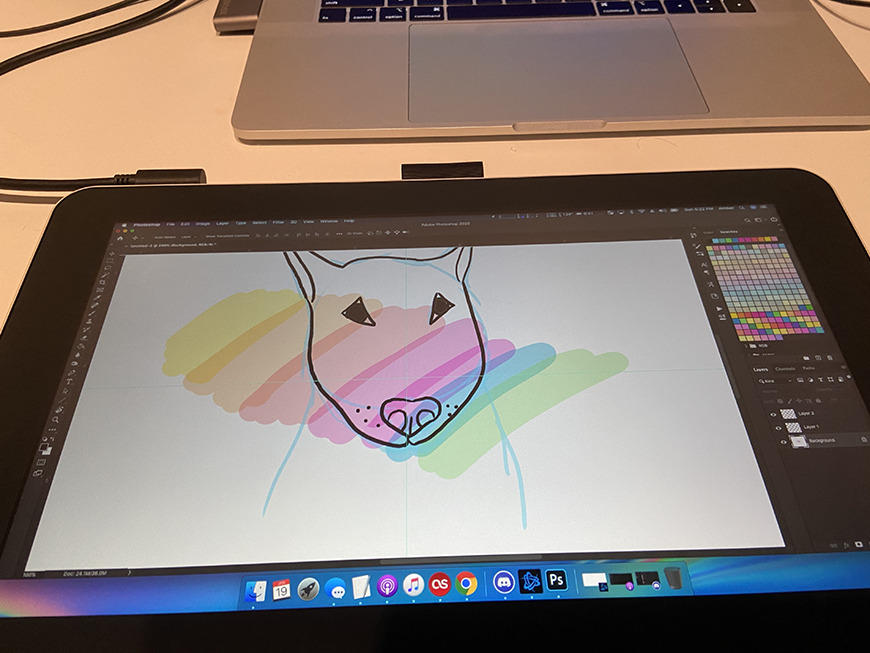 First thing's first: the drawing surface of the Wacom One is incredible. Not only is it far and away superior to something like the iPad, but it also feels as good or better than my Intuos' surface. The matte surface is smooth and very paper-like, offering enough resistance to make your strokes more precise without being exhausting to draw on.
The screen is pretty great, too! Sure it's not the most accurate when it comes to color representation, but for the most part, it gets the job done. Plus, you can't deny the convenience of being able to draw directly on a screen.
I'm a bit of a pen snob, and I've returned tablets in the past for having pens that don't feel correct. That isn't an issue with the Wacom One. I've used a fair amount of Wacom products in my time as an artist, and I can say that — at least for me, personally — the Wacom One pen is my favorite graphic tablet pen.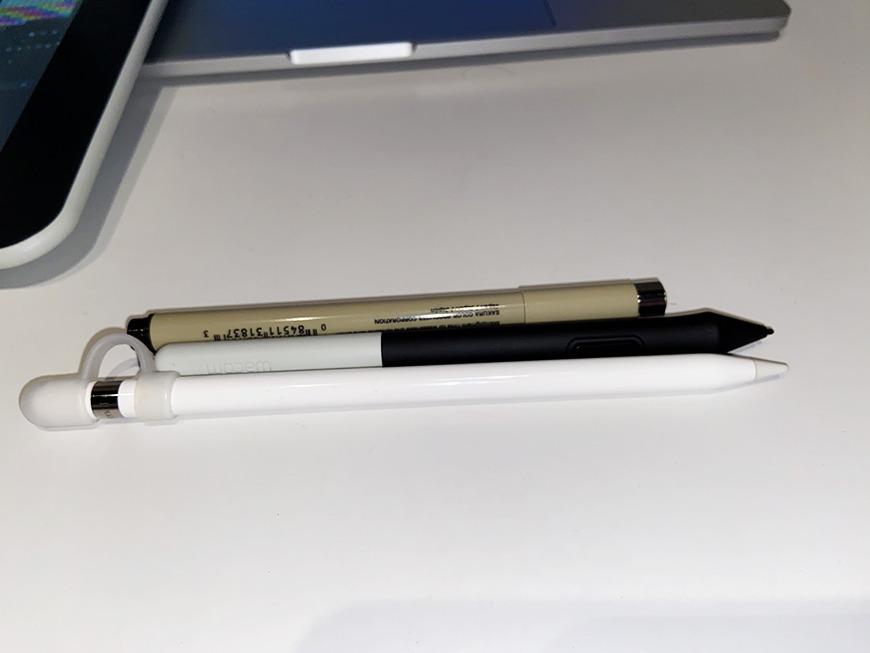 It's only a little bit thicker than a normal pen, maybe more akin to the thickness of a crayon. It's long, but not too long, so it feels natural in your hand. It's also incredibly light, far more akin to a mechanical pencil than something like the first generation Apple Pencil, which is considerably heavier. I find that I don't get hand fatigue with the Wacom One's pen.
The Wacom One pen also doesn't need charging. Like a lot of Wacom's pens, it just works from the minute you install the driver onto your computer— such convenience!
But what if you don't like the Wacom One pen? Well, as it turns out, there are a whole plethora of pens you can use with the Wacom One. Notable brands include Staedtler's Noris Digital, Lamy's AL-star black EMR, and even Samsung's Galaxy Note and Tab S Pen.
The drawing experience itself on the Wacom One is excellent. Wacom has nailed making a natural-feeling tablet. Laying down strokes on the Wacom One is every bit as good as the Intuos line, with the added benefit of drawing directly on the display.
I'd initially thought that the 13-inch screen wouldn't be enough to use a program like Photoshop — mainly because I use a 25-inch monitor for regular editing — but I found that it didn't take much time to adjust at all. Of course, my ability to adapt could be because I already use a 12.9-inch iPad Pro for a lot of work.
Speaking of size, the 13-inch footprint of the Wacom One is fantastic. It fits well on a small desk where other tablets might not and leaves plenty of room on a large workspace for additional tools. It's also easy to store and can be slipped in a desk drawer or placed on a shelf when not needed.
The Bad
It's not all great pens and fast response times. There are a few significant shortcomings with the Wacom One that I would have liked to see addressed.
The first is that there are no hotkey buttons or areas on the Wacom One. As someone who regularly uses an Intuos, the ability to click buttons mapped to "undo" or "redo" with my thumb while I work is indispensable.
With the Wacom One, it's a chore to do those sorts of things— either you'll need to have your keyboard in reach, or you'll need to navigate menus on-screen manually. I'd always thought of graphics tablets as cutting down working time, but the lack of buttons certainly makes this feel like it's adding significant time to even the most simple tasks.
There's a solution, though. For an additional $99, users can get a Wacom ExpressKey Remote. The multi-button device can be mapped to perform all sorts of features, such as undo, redo, changing the sizes of brushes with the stroke of a finger.
The other problem I have with the Wacom One is the angle they've chosen for the display. When using a tablet like the Intuos, you train yourself to draw by not looking at the tablet, but rather at your screen. This position gives you the ability to keep your neck and spine in alignment and stave off neck and back pain.
The Wacom One, however, requires you to look at the tablet itself when you draw. Wacom has thoughtfully included the option to angle the display 19 degrees to make it a little less strenuous to draw on, but I think that this still isn't quite enough. For occasional editing or taking notes, it should be fine.
However, when working on longer projects, I felt it in my neck and back after a while. I suggest that anyone considering using this tablet for professional use look into trying to find an ergonomic solution for holding it at a better angle for long-haul projects.
The Ugly
Let's talk cables because this is where it starts to get rough.
The Wacom One has a surfeit of cables to work around. To use your Wacom One, you're going to need to deal with four individual cables, which Wacom calls the Wacom One X-Shape Cable. It contains one HDMI cable that will feed video data into the Wacom One, one USB-C cable that powers the Wacom One, one USB-A cable that'll need to be plugged into your computer to transmit input data, and the power cable.
This amount of cords can be a lot to handle, especially if you don't have a desktop setup or extra outlets near your computer. I, for example, have a 15-inch MacBook Pro, which doesn't have an HDMI port or a USB-Port. Luckily, I have a 7-in-1 dock that just so happens to include an HDMI port as well as a couple of USB-A ports. However, if you're like me and you run your MacBook Pro in clamshell mode with an external monitor, you may need to use an HDMI-to-USB-C adapter to make up for lost space. Again, I had an extra adapter on hand, so it wasn't the biggest deal. Still, all these little pieces add up rather quickly.
There's also the fact that I have a pretty small workspace, and it doesn't take long for a couple of extra cables and adapters to make the whole thing feel cluttered. It also meant that I had to run cords around and behind my monitor to accommodate the less-than-adaptable charging slot of the Wacom One.
Who is this for?
As an entry-level display tablet, the Wacom One has specific use applications. Those who are into editing digital photography and video could benefit from using a Wacom One. People who need to spend a fair amount of time marking up digital documents would be wise to consider the Wacom One seriously — I don't think there's a better option out there for digital markups.
However, professional artists and illustrators would need to bolster the setup. If you're already comfortable with an Intuos-like setup, the hotkeys are going to be the biggest reason to stay with a non-display drawing tablet.
Aren't ready to give up the dream of drawing on a display? If it's not required that your tablet be compatible with a PC, I think an iPad Pro with an Apple Pencil is a great choice — and it's even better with Sidecar!
Otherwise, serious illustrators may want to save up the extra money to buy the Wacom ExpressKey remote or other external shortcut solution.
Overall
The Wacom One is an excellent tablet — for certain people. While it doesn't stand up to every professional case, and illustrators would need to make an additional purchase to make this a must-have tool, it still is a high-quality experience. It's an excellent tool for casual artists, editors, and note-takers. The pen is one of the nicest I've used to date.
Where to buy
Pros
Smooth, matte surface feels like paper
Small size fits anywhere
Comfortable pen
Cons
Multi-cord setup makes for difficult positioning
Lack of built-in express keys hampers basic functions
Uncomfortable to work at for long periods of time