Apple reportedly starting online sales in India in Q3 2020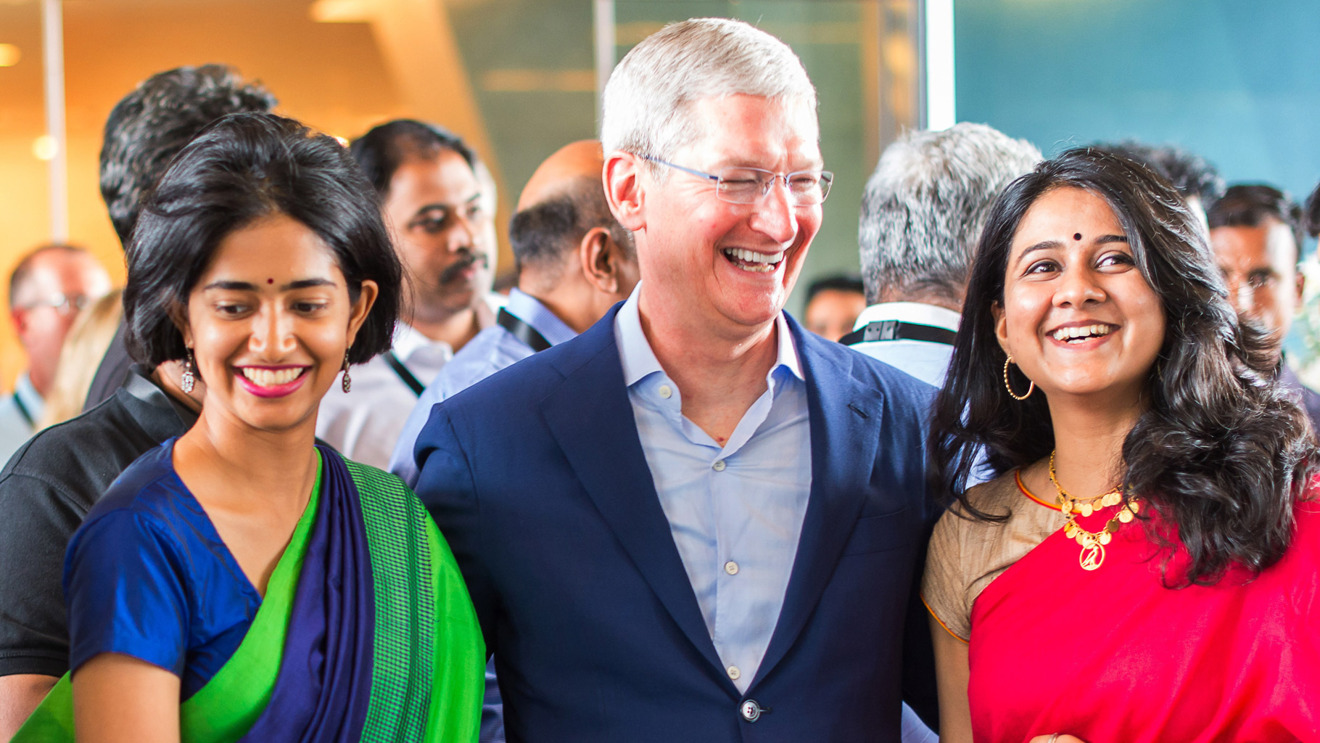 Following years of speculation, sources familiar with the matter say that Apple's first-party online store in India will open in late 2020, perhaps as soon as July.
The report alleging the third quarter opening was published in the shadow of the blockbuster Apple earnings report by TechCrunch. Citing unnamed sources, the publication says that the opening is a little later than the expected first quarter opening.
Apple is still apparently working on the logistics of both brick and mortar establishment, and the online store, according to the Tuesday report. Apple CEO Tim Cook is also said to be planning a visit to commemorate the opening.
Apple retail in India
In October, Apple reportedly established Mumbai's Maker Maxity mall as the location of the first retail store in the country. The lease is said to encompass between 20,000 and 25,000 square feet in the Bandra Kurla Complex, spread over three floors.
At present, the largest franchise store in India is 8,000 square feet, also in Mumbai.
When asked for comment on the matter at the time, Apple repeated a statement it made in August.
"We love our customers in India and we're eager to serve them online and in-store with the same experience and care that Apple customers around the world enjoy. We appreciate the support and hard work by Prime Minister Modi and his team to make this possible and we look forward to one day welcoming customers to India's first Apple retail store," Apple reiterated. "It will take us some time to get our plans underway and we'll have more to announce at a future date."
The India government has loosened local sourcing requirements that are a prerequisite for large international companies to do business directly in the country. The biggest rule change that applies in Apple's case is allowing exports to count towards a 30% local sourcing rule. In essence, any iPhones or other Apple products that Foxconn or Wistron build that is exported to other countries counts toward the 30% sourcing mandate.
Around 100,000 iPhones are reportedly being exported per month at present. Previously limited to the iPhone 6s and iPhone SE, production of iPhone XS family models has recently started in the country. It isn't clear when or if Apple will start manufacturing the iPhone 11 in the country.
Beyond the Mumbai store, now seemingly confirmed, Apple is reportedly still considering flagship stores in New Delhi, Bangalore — other locations where most of India consumers wealth is centered. This is in addition to the Apple Authorized Reseller expansion that Apple was said to be examining.