Apple sees 'great promise' with recently launched services like Apple Arcade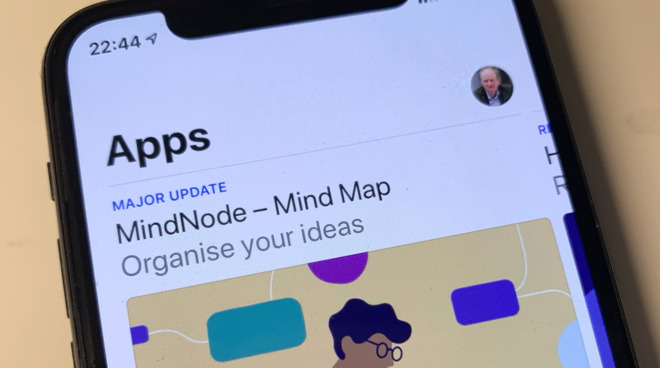 AppleInsider may earn an affiliate commission on purchases made through links on our site.
Apple CEO Tim Cook reported multiple all-time records for the company's services, from the App Store to Apple Pay. He said Apple is "thrilled" about Apple Card's success, and that Apple has plans for all its services.
Speaking during its legally-required financial earnings call, Cook singled out the company's services for having achieved record figures in the last year. He described 2019 as being a "historic year" for Services, following the launches of Apple Card, Apple TV+, Apple News+ and Apple Arcade.
"[The quarter's] revenue reached $12.7 billion, an all-time record, growing 17% over last year," Cook said. "Once again we saw double-digit growth in all five of our geographic segments and established new all-time records for multiple categories including cloud services, music, payment services and our App Store search ad business as well as setting a December quarter record for the App Store and AppleCare."
That December quarter figure included sales of $386 million on the App Store during New Year's Day alone, which Cook noted was both a 20% increase over last year and a new single-day record.
"Apple TV+ is off to a rousing start," he said, "and I want to congratulate the entire team at 'The Morning Show' for their multiple Golden Globe nominations, [plus] Jennifer Aniston on her Screen Actors Guild award, and Billy Crudup on his Critics Choice award."
Cook revealed subscriber figures for Apple News, the free version of the service, but chose not to report either subscriptions or how many publications are on the paid Apple News+ edition.
"Apple News now draws over 100 million monthly active users in the U.S., UK, Australia and Canada, and provides a curated and personalized experience using on-device intelligence to recommend stories," he said. "Apple News+ continues to add new titles, offers subscribers seamless access to the world's top publications across all of their devices."
"For Apple Pay, revenue and transactions more than doubled year over year with a run rate exceeding 15 billion transactions a year," said Cook. "Apple Pay transit support expanded with customers paying for journeys on Transport for London more easily with Apple Pay Express Transit."
However, he again avoided any specific figures when talking about either Apple Arcade or Apple Card.
"We are thrilled with the continued growth of Apple Card and last month customers began using Apple Card Monthly Installments at Apple Retail and Online to purchase new iPhones and pay for them over 24 months," he said.
"Apple Arcade, our new game subscription service, has been fast off the blocks with a catalog of over 100 new and exclusive games you won't find anywhere else," he added.
Cook said that these were highlights of the news about services success so far, but did repeatedly refer to how each of them continues to provide more features.
"[Apple Arcade has] new games and extensions added every month," he said. "In Spring of 2020, iPhone and Apple Watch customers will be able to to simply tap to ride trains and buses in even more cities including Shenzhen and Qingdao."
Referring to Apple TV+, he added that there was "much more great content still to come.
"We see great promise in these recently-launched services," he concluded, "and we're optimistic about what we've got in the pipeline for each of them."