Review: Doqo adds a keyboard, trackpad, battery, & USB-C hub to iPad Pro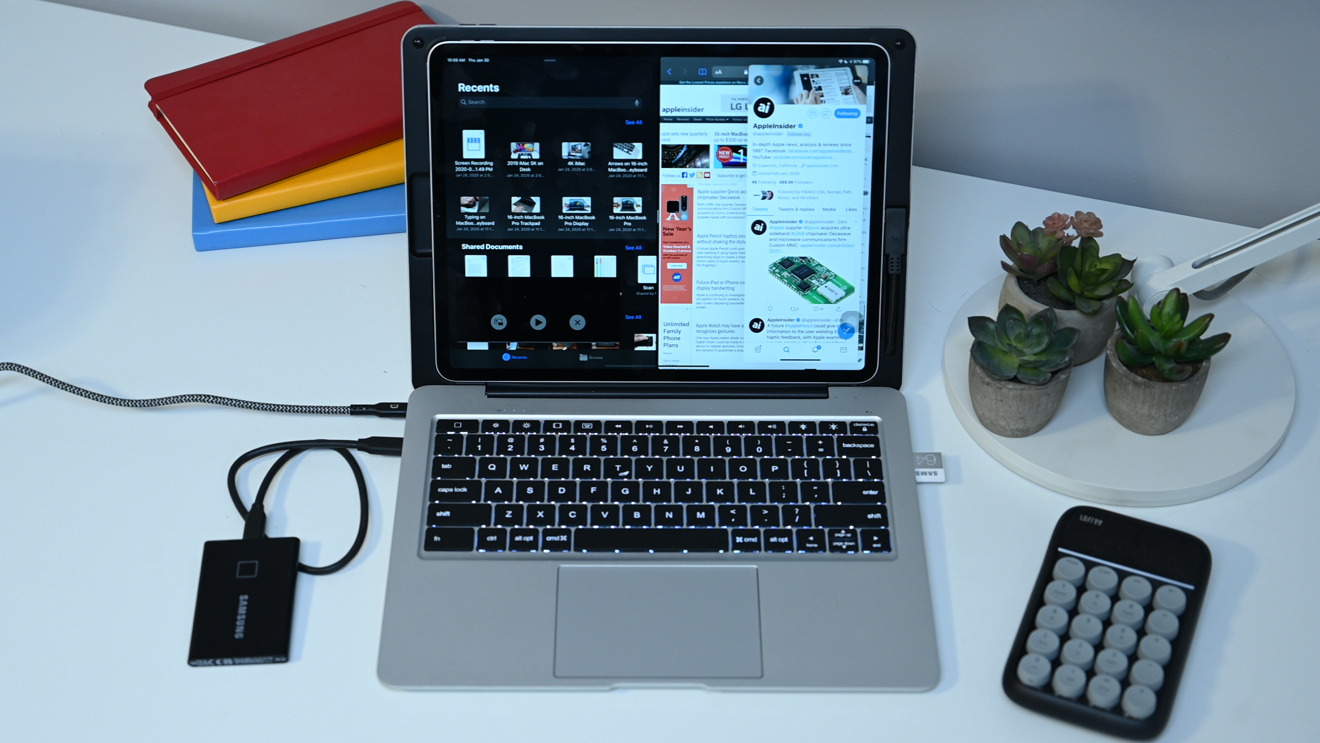 The Doqo SmartDock is yet another iPad Pro accessory that aims to merge Apple's top-of-the-line tablet with a MacBook. It combines not only a keyboard and trackpad, but a case, battery pack, and USB-C hub into a single encompassing device.
Power users have often been pushing for productivity inducing accessories such as this and since the launch of iPadOS, we've seen countless accessories launch, each with their own takes. That includes the Mokibo keyboard or the headline-grabbing Brydge Pro+, both of which have integrated trackpads.
Doqo pushes things forward significantly, but it does so with middling results. In some ways, Doqo excels and yet in others, it falls short. How it ultimately stacks up, depends on your personal workflow.
Design
As is the trend in Apple accessory design, the SmartDock is made out of aluminum and anodized to match the iPad's aesthetic.
Unlike Brydge, Doqo has chosen to create an entire iPad enclosure with the SmartDock. Your iPad Pro nestles into the back of the case and is connected via a USB-C cable on the right-hand side. The cable feels solid and is braided nylon so it should better withstand the wear of putting the iPad in and out of the case.
That USB-C cable is used to connect the keyboard, the trackpad, battery, as well as the hub which are all housed in the lower portion of the case.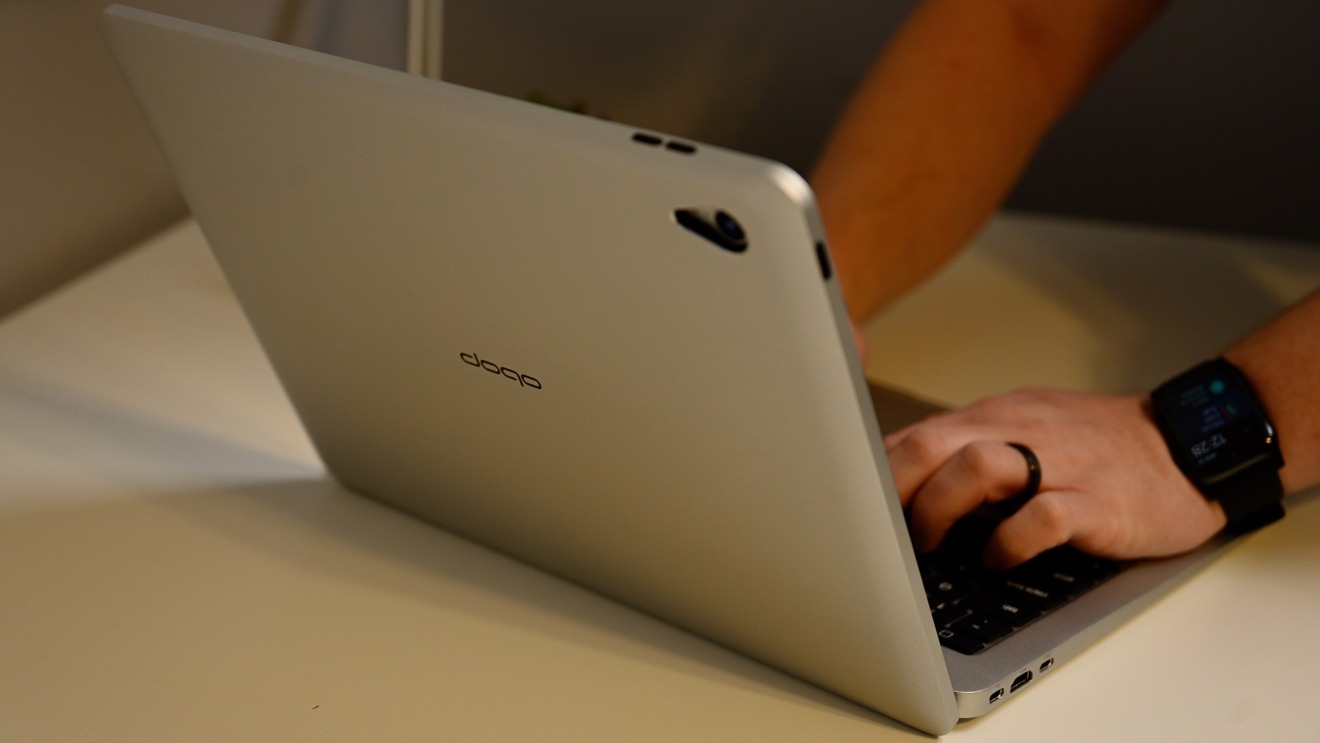 As this also doubles as a case, you see the usual case offerings. Easily depressable volume buttons, as well as a sleep/wake button, reside on the top-left corner. There is also a camera cut out, too. Compared to Brydge or even Apple's own Smart Keyboard Folio, this has much more protection for the entirety of the iPad. We see many keyboard cases for iPad Pro that add plenty of bulk, but none are as full-featured as Doqo.
At the same time, this increases the bezels on the iPad Pro dramatically. Roughly half an inch is added to either side of the iPad's display on top of the quarter-inch bezel that already existed. This looks even more unwieldy on the 11-inch version of Doqo compared to the 12.9-inch.
A useful USB-C hub
There are several ports on the Doqo, starting with a USB-C PD port, an HDMI port, and a USB-C port on the left side of the keyboard.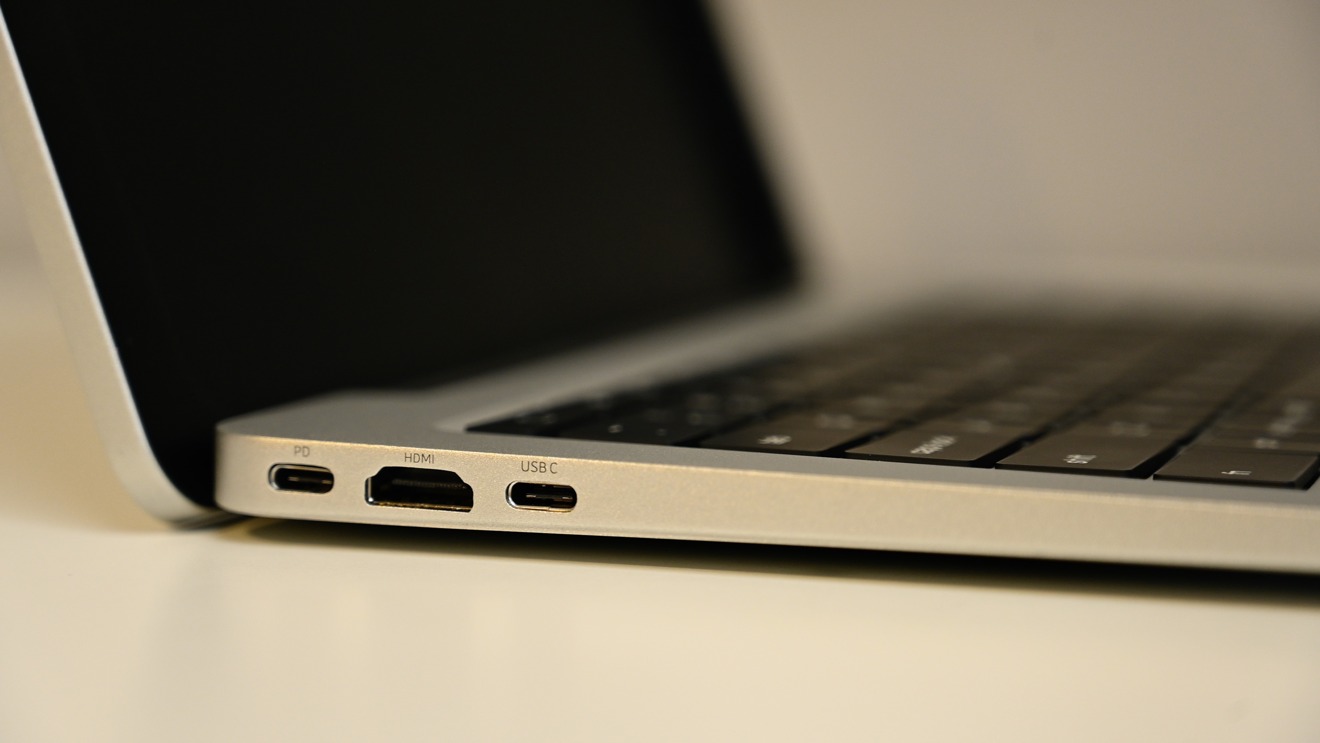 The USB-C PD port can charge the internal battery as well as charge the iPad Pro. Unfortunately, it is limited to only 12W of power. The HDMI port can handle a display at 4K 30Hz when mirroring or outputting video. The last type-C port supports USB 3.1 Gen 1 for data, but no video.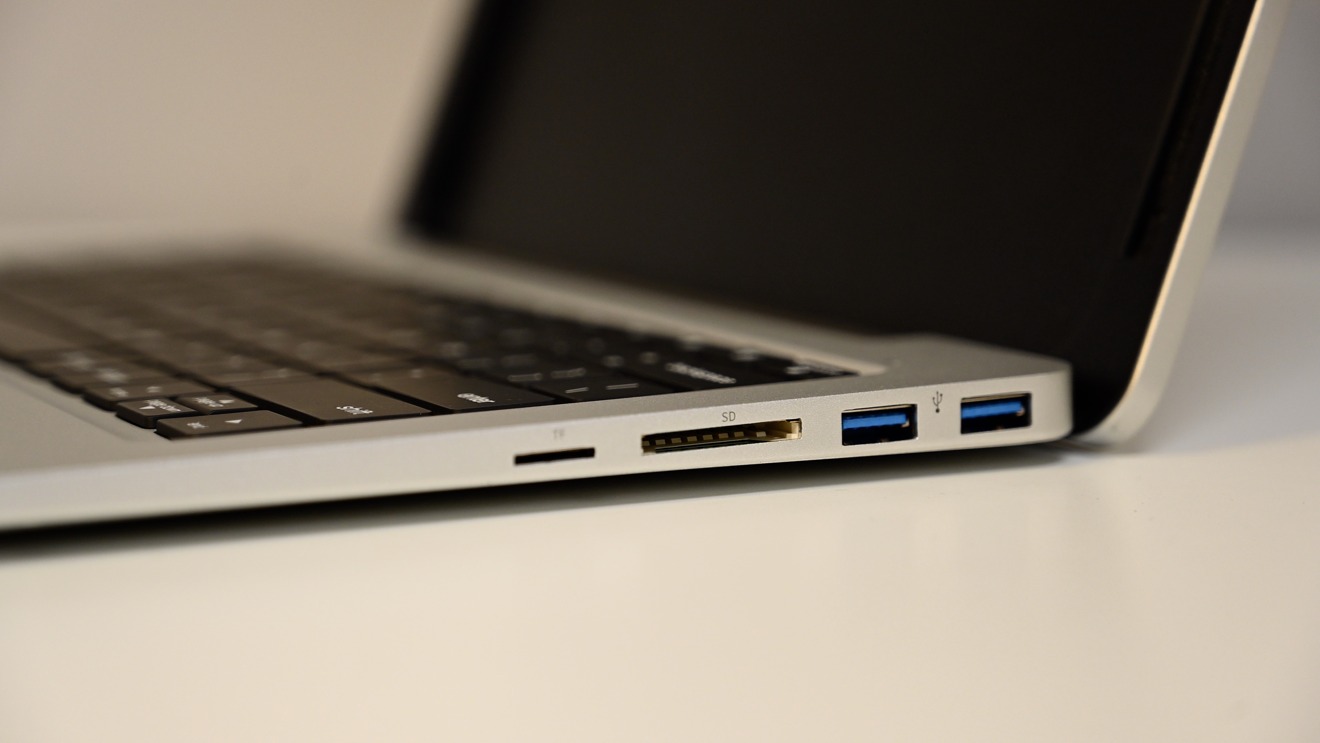 Around the other side of the keyboard, we have a TF card reader, an SD card reader, and two USB 3.0 ports for connecting additional peripherals such as portable hard drives or microphones. The TF card reader is an odd option over a standard micro SD card reader, but it should work with many micro SD cards but isn't a guarantee.
The port selection is otherwise solid and allows quite an array of accessories to be connected. Video editors can connect an external SSD, a microphone, import footage from an SD card, edit with the aid of an external monitor, and publish all on an iPad Pro.
The keyboard and trackpad
Crucial to the Doqo Smartdock is the keyboard and trackpad implementation.
The keyboard is near full size and should be quick to adjust to from other comparable chiclet-style keyboards. Our biggest qualm is that the keyboard itself feels squishy or bouncy. It doesn't have a solid foundation and gives a bit too much as we type. It also doesn't have a distinct solid click or feel of a higher quality offering.
It does have a solid row of function keys and a decent backlight, but if we were judging based solely on the keyboard alone, we prefer Apple's Smart Keyboard Folio or the Brydge.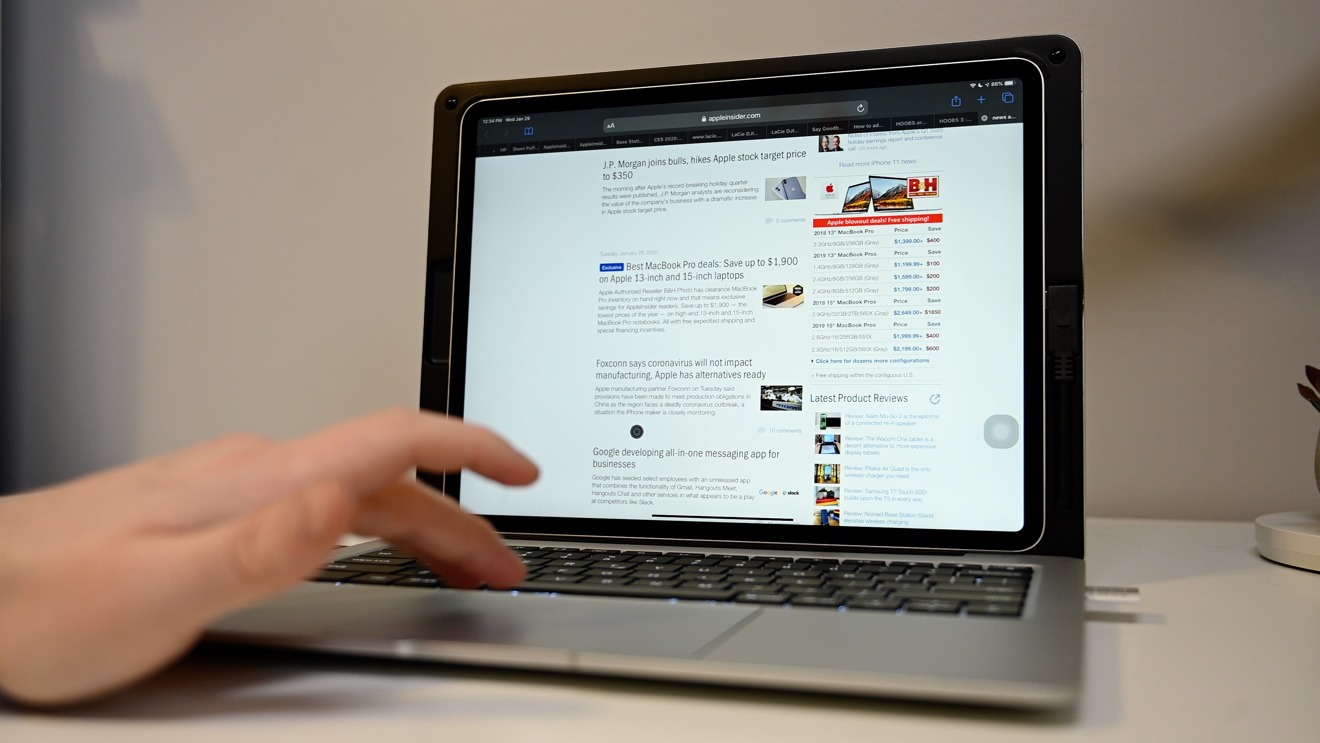 The trackpad is a decent size but is hampered by its diving board design. What that means is that the back of the trackpad is stagnant while the front 2/3 can be depressed. This takes away a large amount of real estate from being able to be clicked.
Instead of clicking the trackpad itself, you can still tap the surface which will work over the entire area.
You can use the trackpad like most other trackpads with a variety of multi-touch gestures. Two fingers will allow you to scroll. A tap with four fingers can lock the iPad. And a tap and hold can invoke iPadOS's contextual menus.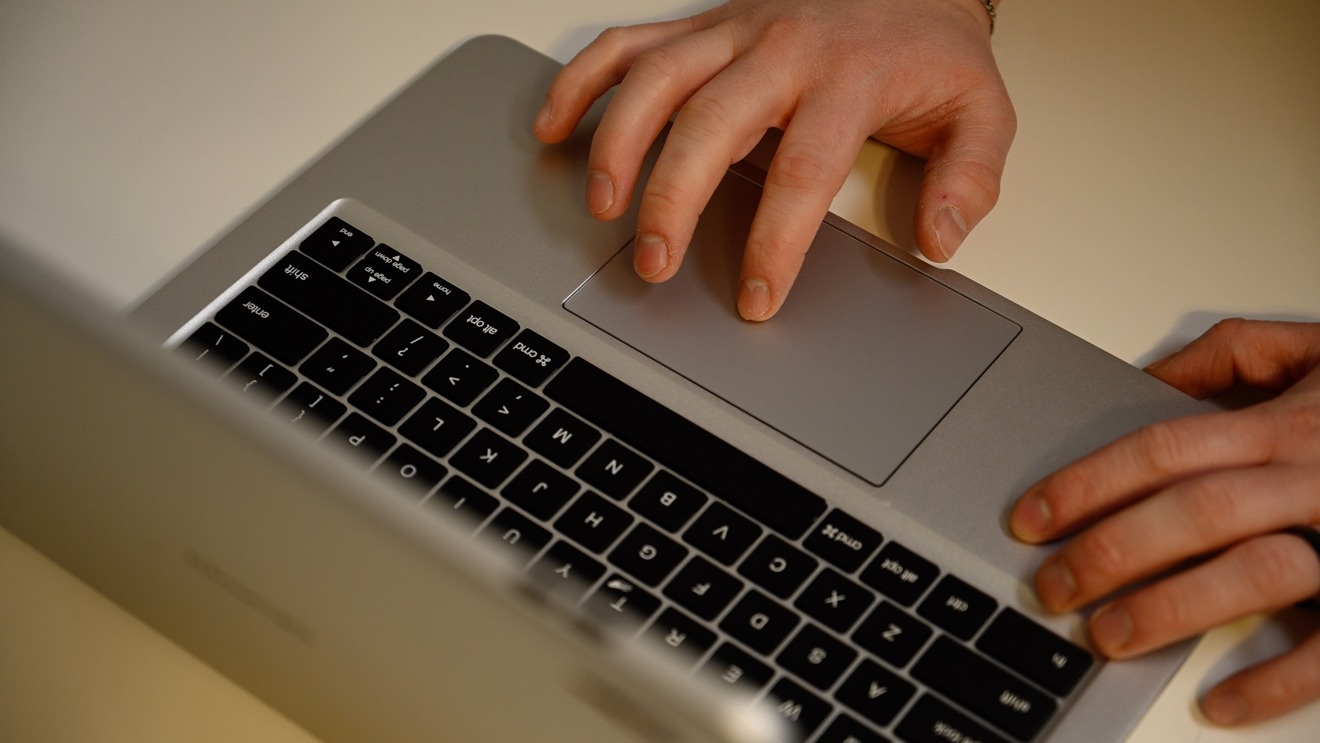 This trackpad was very responsive, much more responsive than the Brydge Pro's was. This is because the Doqo trackpad is relying on a wired connection rather than Bluetooth. This once more is a tradeoff because the wired connection is more responsive, but adds so much more bulk.
A step too far?
One question we heard a lot with the Brydge Pro is whether this mashup is a good thing or a bad thing. If it is worth taking a small and light tablet and burdening it with a massive keyboard. That rings especially true for the Doqo SmartDock that has an even more sizable footprint.
The question doesn't have an easy answer and entirely is based on your own work preferences.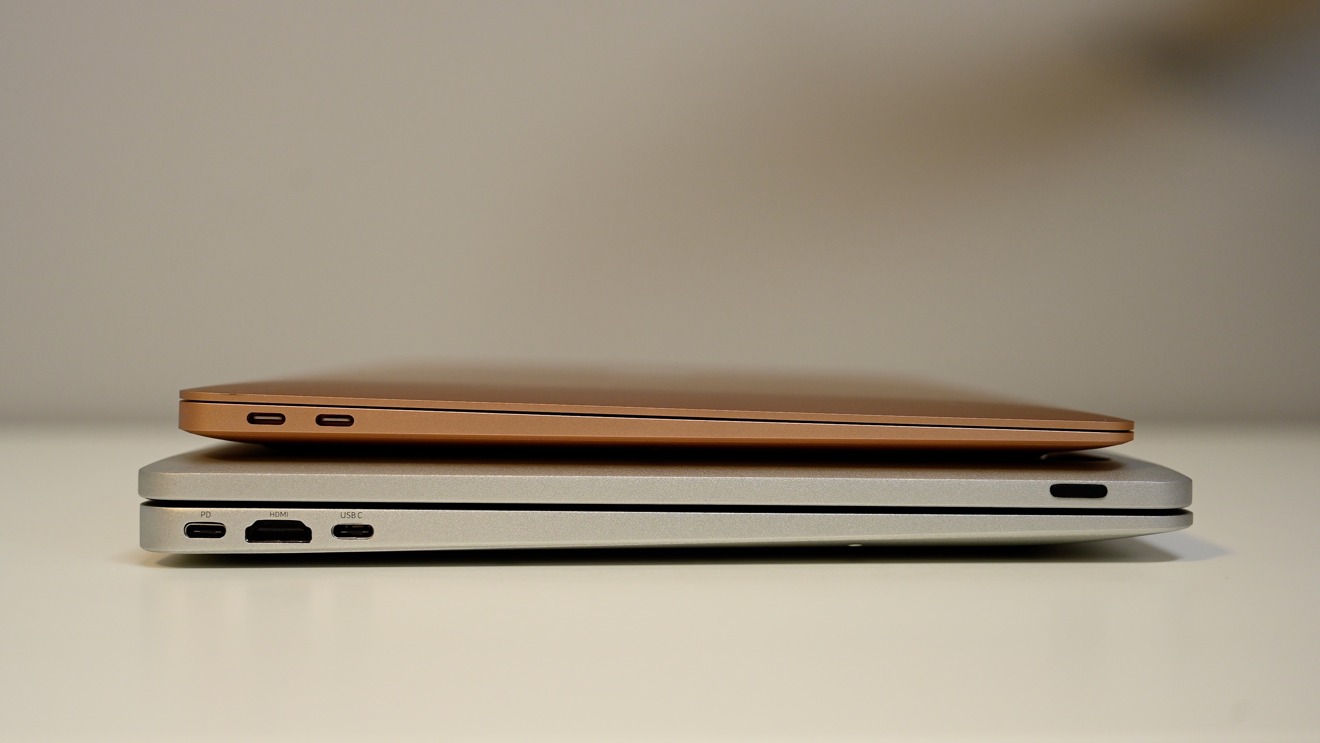 When compared next to a MacBook Air that has a similarly-sized display to our 12.9-inch iPad Pro, MacBook Air is far more portable. The Mac is smaller in all dimensions and has all the benefits of macOS.
At the same time, while the iPad Pro inside the Doqo SmartDock is larger and heavier, it comes with the additional battery, the USB-C hub with more ports, and the iPad can always be removed and used standalone.
| | Brydge Pro | Doqo SmartDock |
| --- | --- | --- |
| Ports | USB-C for charging | USB-C PD, USB-C, HDMI, TF reader, SD reader, 2x USB-A |
| Keyboard | Full keyboard, dedicated function keys | Full keyboard, backlit, dedicated function keys |
| Trackpad | Multi-touch gestures, large tracking surface, glass | Multi-touch gestures |
| Battery | 12-month battery for keyboard | 4300mAh battery for keyboard, iPad, or accessories to use |
| Protection | Screen protected, optional back panel | Screen, sides, and back protected |
| Cost | $229 | $199 ($139 preorder) |
Should you buy it?
Everyone has their own workflows and needs tools that are tailored to that experience. What we love about the Doqo is the ability to combine so many individual accessories into one. If you are already using a portable battery, an iPad Pro case, a USB-C hub, and need a keyboard then the Doqo SmartDock is well suited to replace all of those and add a trackpad.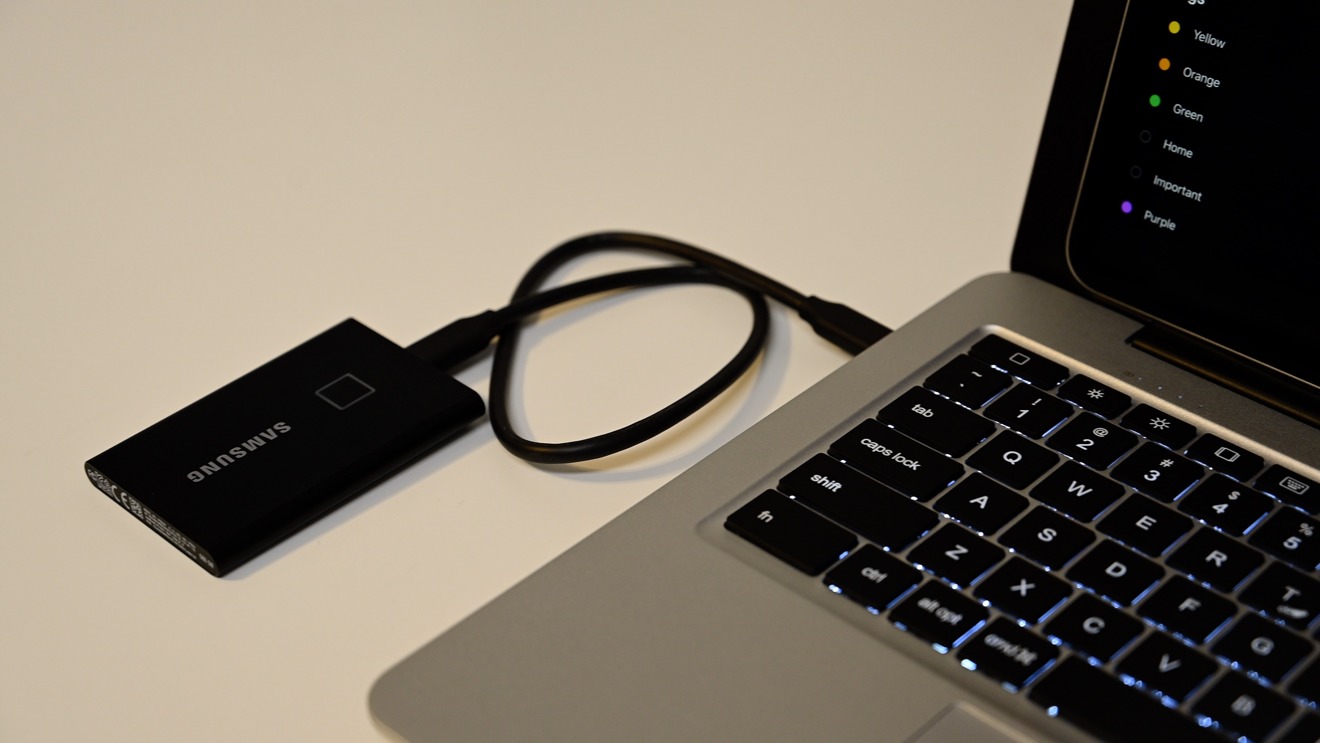 However, if you don't need some of those accessories, Doqo adds some unnecessary bulk. The good news is the iPad Pro can always be removed and used as a tablet.
As it stands, the Doqo Smart Dock falls short in some areas of implementation — Brydge is undoubtedly the more polished product. But, we evaluated a prototype and in all likelihood, at least some of these issues will be fixed by the time the device eventually ships to backers.
Full keyboard with dedicated function keys and backlight
Large, MacBook-style trackpad with multi-touch
Many ports on either side
Built-in backup battery
Respondive keyboard and trackpad thanks to wired connection
Full protection of iPad Pro
Lots of bulk and weight
TF reader rather than Micro SD
Only 12W of passthrough power
Only one USB-C port
Keyboard feels squishy
Trackpad can't fully be pressed
Rating: 3 out of 5
Where to buy
If you want to try the Doqo SmartDock for iPad Pro for yourself, you can find it on Kickstarter where it has well surpassed its initial goal. Currently, it has raised over a hundred and fifty thousand dollars from backers.
Backers who choose to fund the project can nab the Doqo SmartDock for $139 which will raise to $199 after the campaign.
As a reminder, this is a crowdfunding campaign and not the same as a preorder. There is no guarantee that the product will ship, though we have tested the product to ensure they have at least manufactured a working prototype.