Apple Arcade promotion takes over Apple website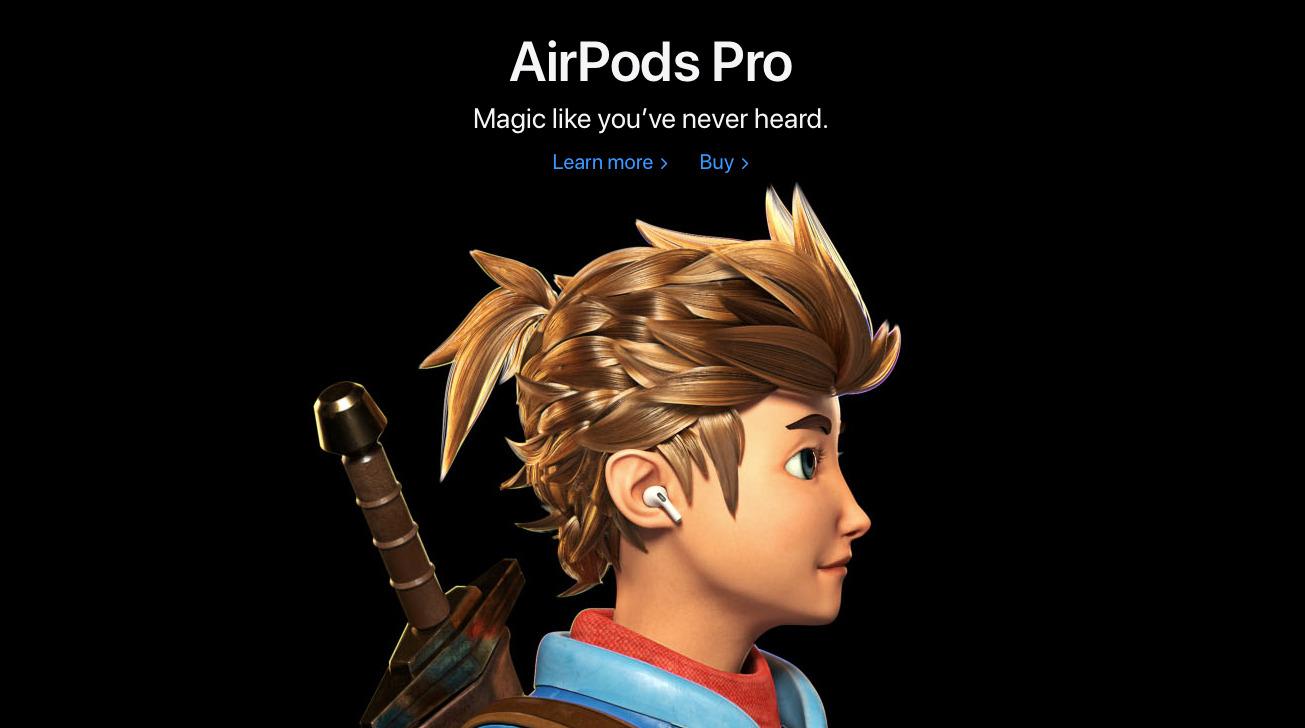 The regular Apple website has been transformed with the addition of Apple Arcade characters listening to AirPods, gathering around an Apple TV, and driving over a MacBook Pro.
The front page of Apple's official website was turned into an animated promotion for Apple Arcade on Sunday. Alongside the regular, familiar product shots, characters from Apple Arcade games interact with the iPhones, iPads and MacBook Pro on sale.
Most of the items and photographs on the page are initially precisely the same as they have been. Then after a moment, characters drop in — sometimes literally — and disrupt the familiar photographs.
So on the iPhone 11 section at the top of the page, a figure drops in, and is then thrown around by an explosion. He then runs across the iPhones, making each one bounce as he does.
Sonic the Hedgehog then drives over a MacBook Pro, while yet more Arcade characters trip over the Apple Pencil on an iPad. And the usual Apple TV 4K photograph now shows assorted characters gathering around to watch television.
The most elaborate part of the promotion is the last one, which initially appears to be advertising AirPods. Under that heading, a cartoon character is shown wearing AirPods, but after a moment, he turns to camera, unsheathes a sword, and is joined by an army of animated figures as the ad turns into one for Apple Arcade itself.