DHS skirting Supreme Court order by using purchased location data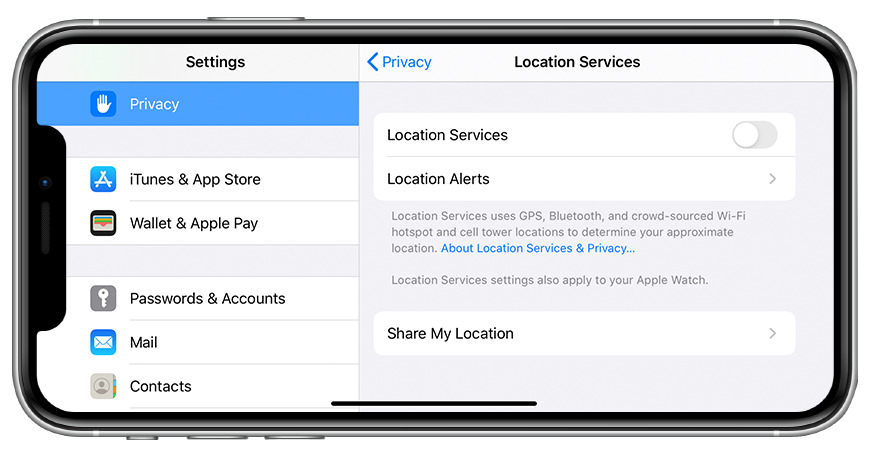 AppleInsider is supported by its audience and may earn commission as an Amazon Associate and affiliate partner on qualifying purchases. These affiliate partnerships do not influence our editorial content.
The Trump administration has bought access to a commercial database capable of mapping the movements of millions of cellphones and is now using it for immigration and border enforcement.
The data is often unwittingly given by individuals who grant location information upon launching an app for the first time. The location data is collected from any number of apps, including games, weather, news, and more.
It's been well documented that many third-party apps have been monetizing and selling user data, including user location information. In 2018, WeatherBug was found to be selling the exact longitude and latitude of users to 40 different companies.
The data, once harvested, is stored in commercial databases. Anyone who is willing to buy a licensing fee to the data can gain access to it.
According to documents reviewed by The Wall Street Journal, U.S. Immigration and Customs Enforcement has purchased and subsequently used that data to track and detain immigrants.
While prior use of such data hasn't been documented, it is likely not illegal for the government to have access to it. The government can buy access to the data from a commercial vendor, the same way a private company could.
A 2018 court ruling had limited the U.S. government's ability to obtain location data from phone companies, but purchasing commercially available data is a way for them to sidestep the rule. That same year, ICE bought $190,000 worth of licences to data stored by Virginia-based Venntel, who describe themselves as "pioneers in mobile location information."
Experts familiar with the situation say that this is one of the largest troves of bulk data being deployed by law enforcement in the United States. The data had initially been used to track human and drug-smuggling organizations but has since shared the data with ICE's arm that carries out deportations.
"We do not discuss specific law-enforcement tactics or techniques, or discuss the existence or absence of specific law-enforcement-sensitive capabilities," said ICE spokesman Bryan Cox. He went on to say the agency "generally" doesn't use location data for routine deportation operations.
Apple has taken steps to limit the quantity of data third-party companies can harvest to sell. Initiatives such as Intelligent Tracking Protection in Safari has helped secure more privacy by making it harder to track individual users, which advertising executives in December admitted has been "stunningly effective."
iOS 13 has also seen significant privacy updates that limit access to users' location data.. A new warning gives users options for users to allow an app to continue to track all the time or to do so when it is open, with users often selecting the latter.