Foxconn telling iPhone assembly staff to stay home because of coronavirus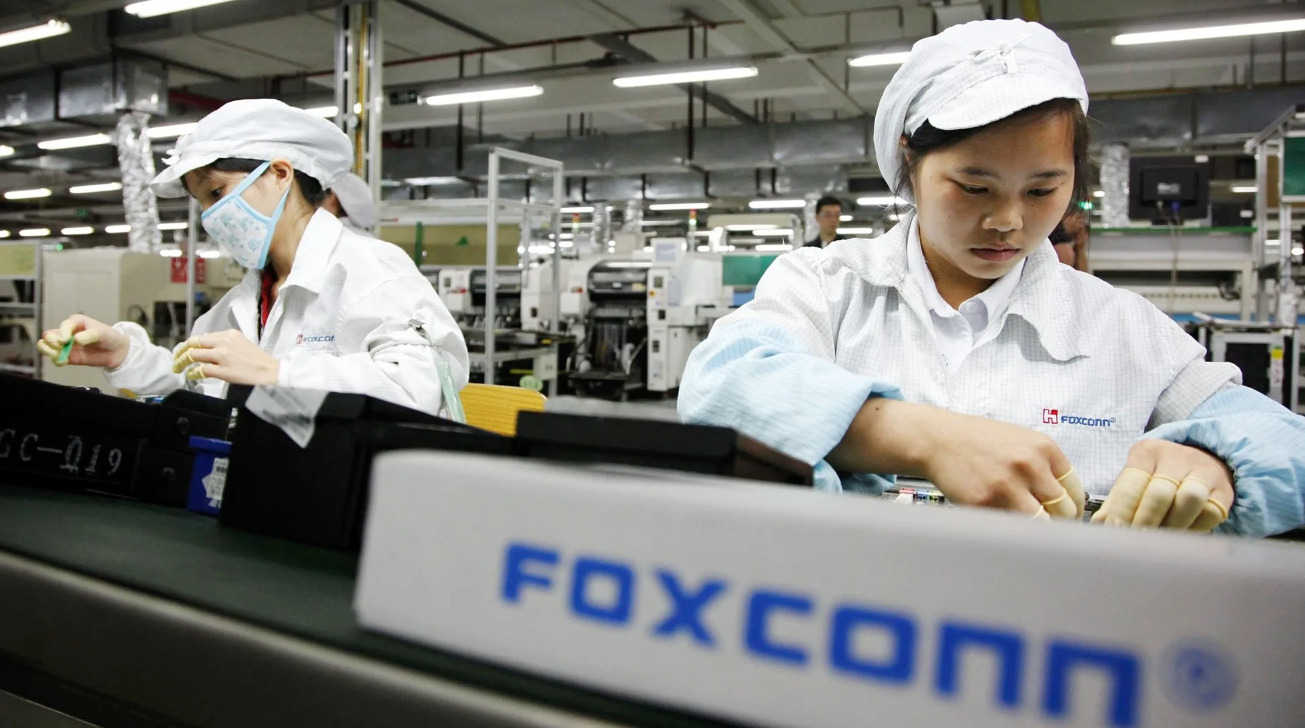 Key Apple supplier Foxconn has told its Shenzhen staff not to return to work after the current and extended holiday just yet, because of continuing coronavirus concerns.
Foxconn staff are currently on a break because of the Lunar New Year, but had been due to return to work on February 10 — a return date that Foxconn has emphasized in recent days.
According to Bloomberg, Hon Hai Precision Industry Company, owner of Foxconn, has issued a text message specifically to workers in the Shenzhen plant.
"To safeguard everyone's health and safety and comply with government virus prevention measures, we urge you not to return to Shenzhen," says the text message. "We'll update you on the situation in the city. The company will protect everyone's work-related rights and interests in the duration. As for the happy reunion date in Shenzhen, please wait for further notice."
Tens of thousands of people work at Foxconn's Shenzhen plant, but the majority of the company's iPhone assembly takes place at the Zhengzhou facility. It's not clear whether the same message was sent to workers there.
However, Bloomberg also says that workers returning to Zhengzhou from outside the province will be sequestered for 14 days.
"As a matter of policy and for reasons of commercial sensitivity, we do not comment on our specific production facilities," Foxconn said in a statement in response to Bloomberg's queries. "We have been closely monitoring the current public health challenge linked to the coronavirus and we are applying all recommended health and hygiene practices to all aspects of our operations in the affected markets."
As of February 6, the World Health Organization reports that there have been 28,276 confirmed cases of the coronavirus worldwide, and 564 deaths. These figures are up from the previous day, with a further 3,722 cases and 73 deaths. However, WHO says that no new countries reported any cases in the 24 hours before February 6.
Separately, BBC News reports that Foxconn is switching part of its production facilities to make surgical masks. Reportedly, Foxconn aims to produce two million masks per day by the end of February.
Test production has already begun at the Shenzhen plant, and Foxconn announced the news with a posting on WeChat social media.
"In this war against the epidemic, every second counts," it said. "The earlier we take precautionary actions, the earlier we can prevent the virus, the earlier we can save lives, the sooner we can overcome this."