Foxconn says coronavirus will not impact manufacturing, Apple has alternatives ready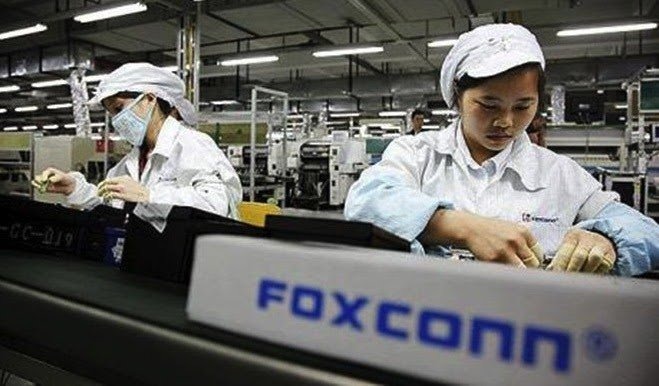 Apple manufacturing partner Foxconn on Tuesday said provisions have been made to meet production obligations in China as the region faces a deadly coronavirus outbreak, a situation the iPhone maker is closely monitoring.
The contract manufacturer, responsible for assembling a significant portion of Apple's product line including iPhone, iPad and Mac, in a statement issued today noted its facilities are prepared to fulfill all global orders, Reuters reports.
"We do not comment on our specific production practices, but we can confirm that we have measures in place to ensure that we can continue to meet all global manufacturing obligations," Foxconn said.
According to a live tally from The New York Times, there are nearly 6,000 confirmed cases of a new form of coronavirus that originated in Wuhan, China, as of this writing. The disease has killed 132 people in the region.
In efforts to halt the spread of the virus, China this week extended the Lunar New Year holiday to reduce mass gatherings. Officials hope to stem the tide as millions of people congregate at airports, train stations and other communal areas for necessary travel back to work.
Foxconn, which operates a plant in Wuhan, said its facilities in China are following holiday schedules until all Chinese businesses return to standard operating hours, the report said.
On Tuesday, Apple CEO Tim Cook discussed the potential impact the coronavirus might have on the company during an earnings conference call for the first fiscal quarter of 2020. Fallout from the outbreak has so far been minimal, with one Apple retail store closed and employee travel limited.
The tech giant is bracing for adverse effects, however, as evidenced by an unusually wide revenue guidance range between $63 billion and $67 billion for the second quarter. The $4 billion buffer is directly related to uncertainty surrounding the coronavirus.
"The situation is emerging, and we're still gathering lots of data points and monitoring it very closely," Cook told Reuters.
Apple relies on a number of suppliers located in Wuhan, but has contingency plans in place. Whether Foxconn's plant in the city churns out Apple products is unknown.
"We have alternate sourcing and contingency plans," Cook said during today's conference call. "Factories outside Wuhan are less clear. We are trying to factor in factory re-opening delays into our guidance."