Review: Satechi 108W Pro USB-C PD multi charger packs a ton of power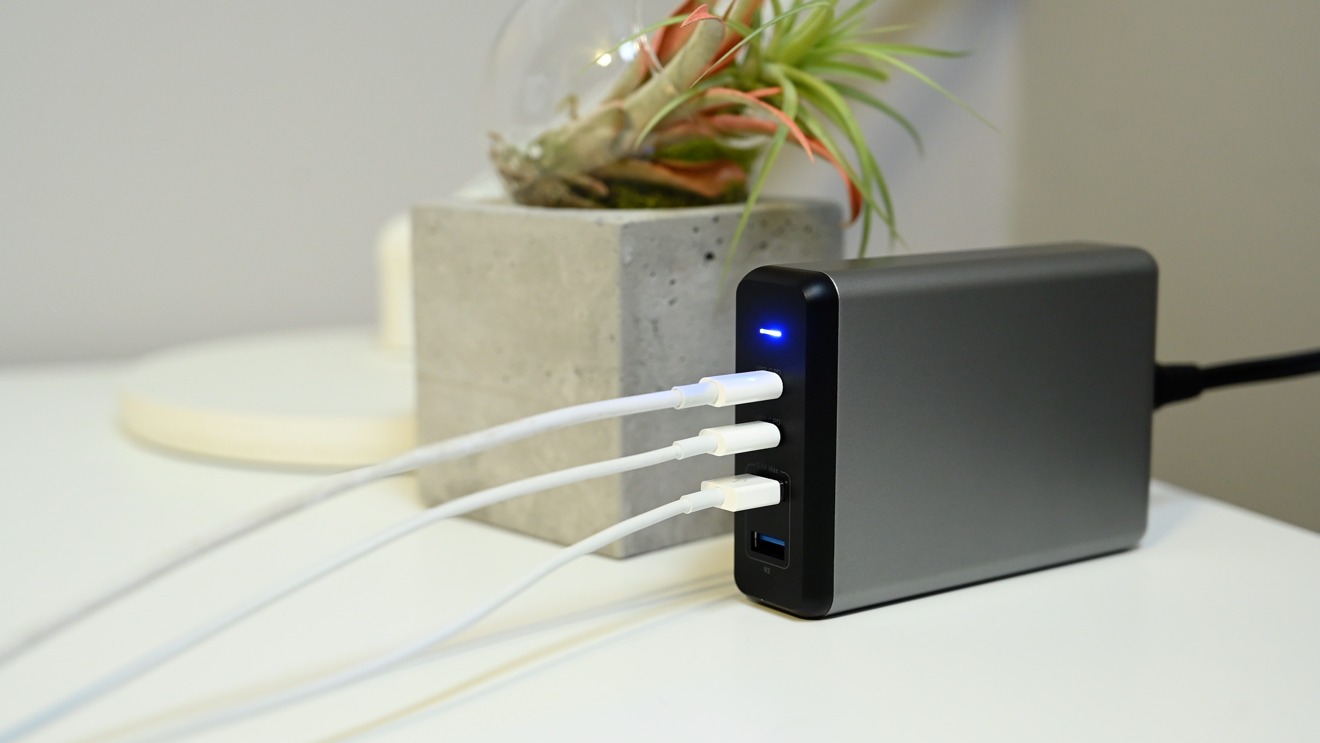 Satechi's new 108W Pro USB-C PD multi-charger has enough power to charge up your MacBook Pro, iPad Pro, iPhone, and Apple Watch at near full speed.
This new charger was only just unveiled with Satechi taking the wraps off during the annual Consumer Electronics Show in January. Unlike a lot of CES gear, users don't have to wait to get their hands on it. It is available now, and we took it for a spin charging up our ever-growing mass of power-hungry accessories.
Portable power
The long-titled Satechi 108W Pro USB-C PD multi-device charger is a simple device. It is a fairly standard multi-device charger. We see iterations on this same design from almost all the major charger and cable companies such as Anker, RAVPower, Aukey, and Hyper.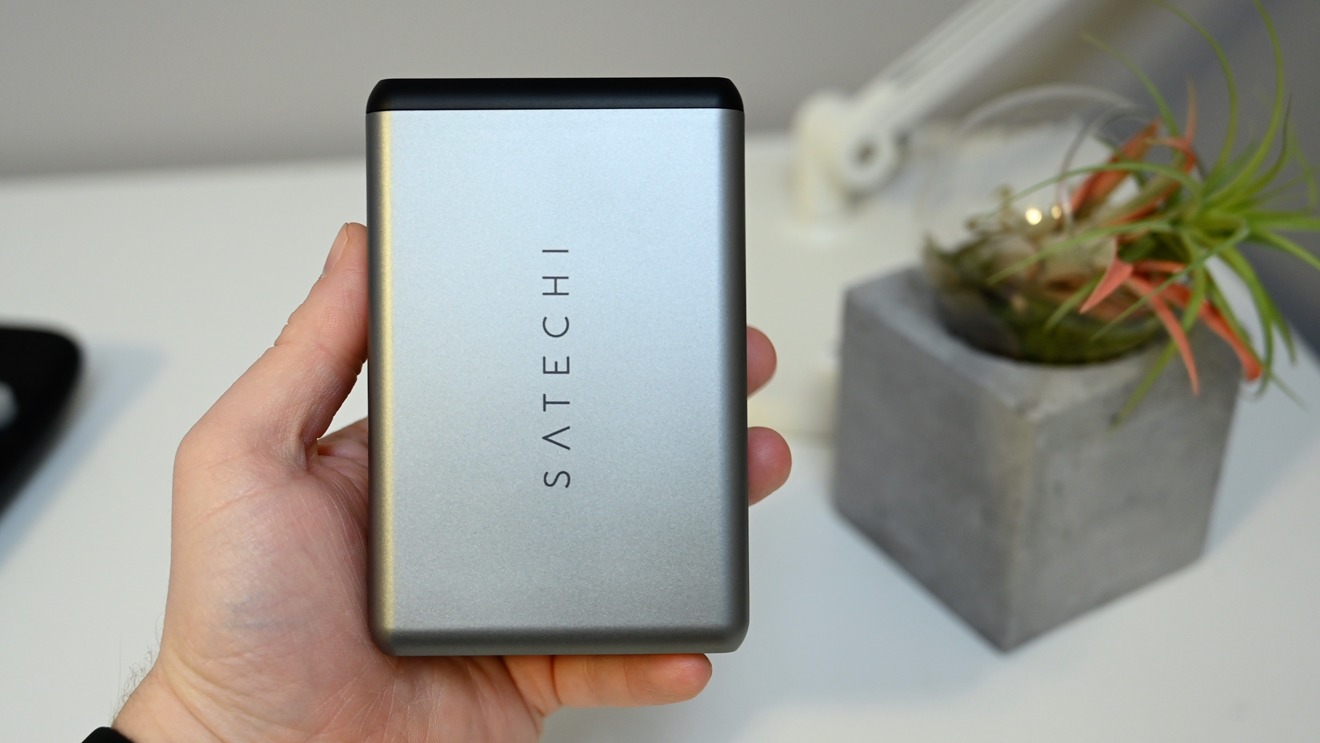 Satechi usually sets itself apart by being one of the first to market with new features such as additional USB-C ports or higher outputs. Here, we still only have two USB-C ports which has become standard in the past year or so but it did up the wattage to a combined total of 108W.
The power is split between four total ports — two USB-C PD ports and two USB-A ports. The uppermost USB-C PD port is capable of 90W of power, followed by a second USB-C PD port that can do 18W of power. Then there are two 2.4A USB-A ports for slower devices.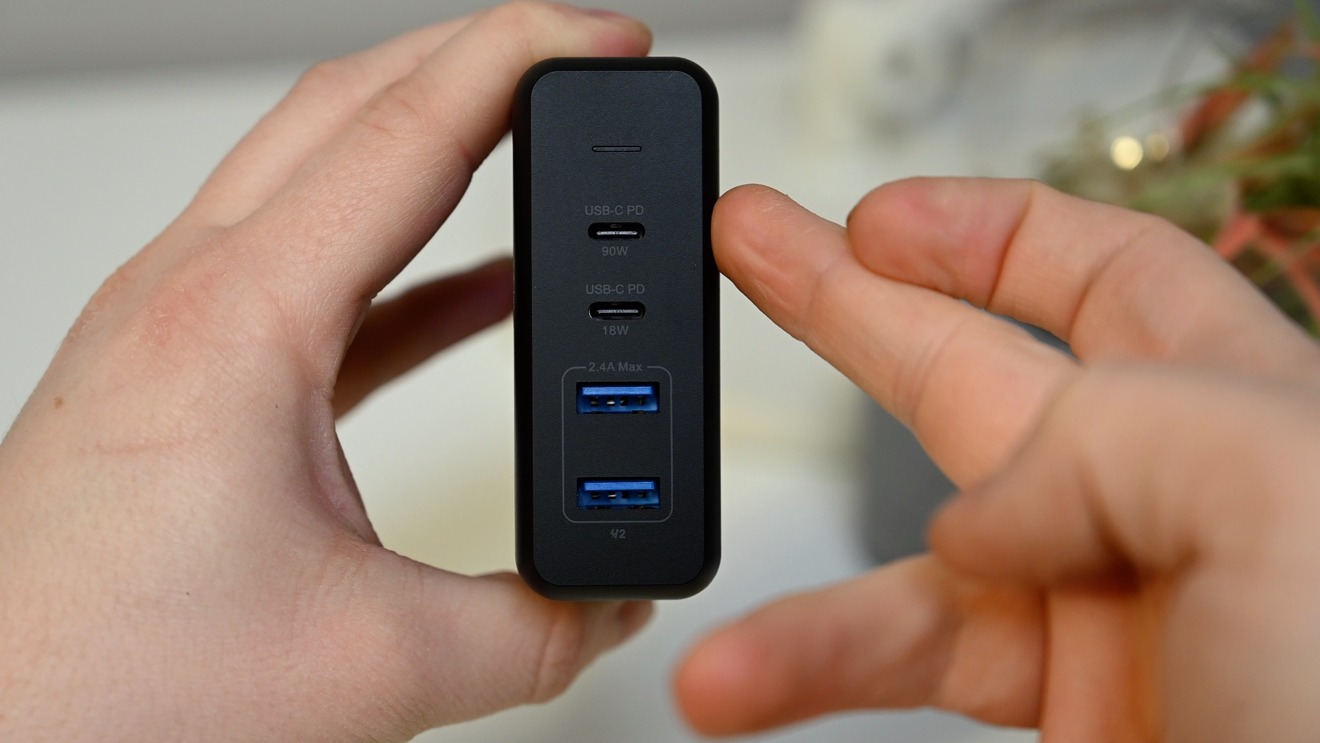 That 90W port is enough to easily charge any portable Mac adorned with USB-C. The only Mac that it can't charge at full speed is the newest 16-inch MacBook Pro which is capable of accepting 96W of power. That is a small discrepancy and we'll easily take the tradeoff.
For the second USB-C port, users may have to make a choice. The 18W output can be used to Fast Charge an iPhone using a USB-C to Lightning cable or it can be used to charge up an iPad Pro. We'd prefer another USB-C port so that we don't have to choose between these because the other option is using USB-A, which is admittedly more common at this point in time.
Four seems to be just the right amount of ports for the average charger — a Mac, iPhone, iPad, and Apple Watch can all be powered at once at very high speeds. If you use all four, the USB-C ports slow down just a bit, but it is more than enough for desktop or overnight charging.
For traveling it is slightly cumbersome, being large in size. This is more of a problem with a small bag, than a laptop backpack, of course.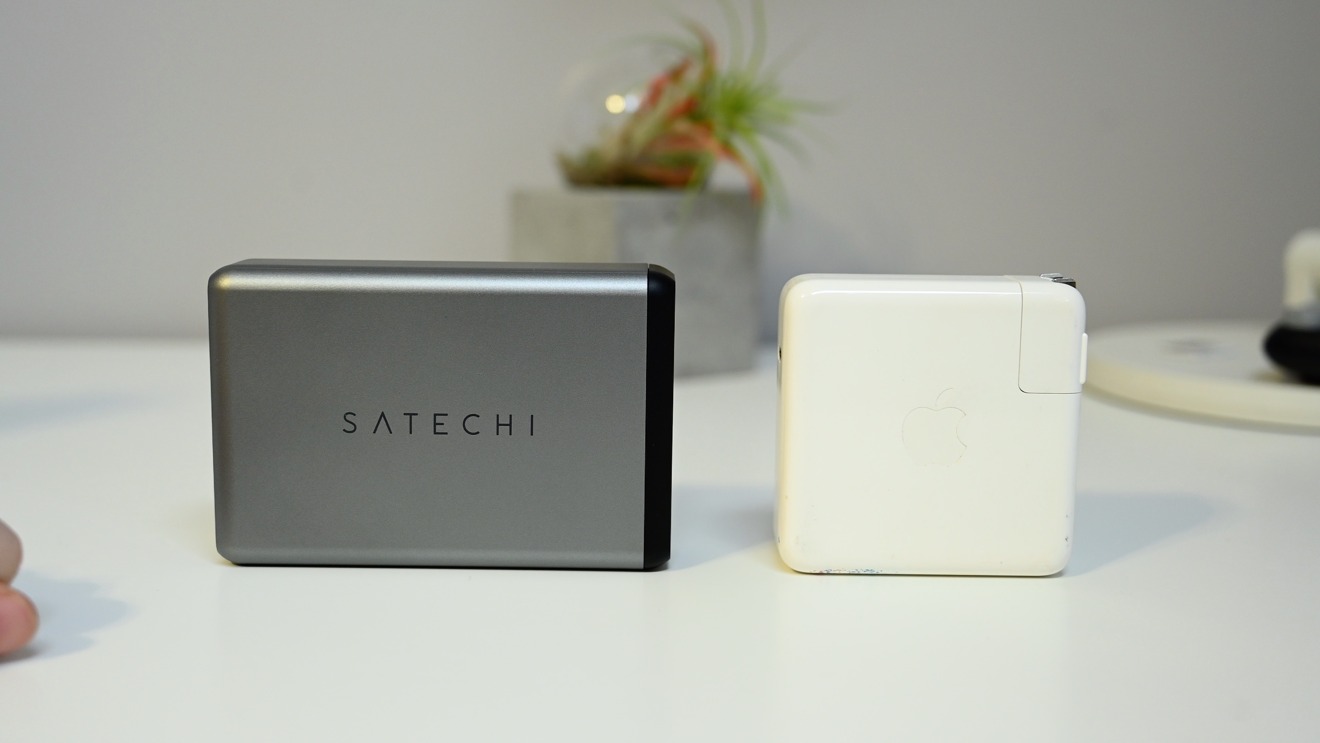 If you compare it to Apple's 87W USB-C charger it is roughly the same width, same height, just a lot deeper. This is understandable since it has more power and more ports. If you are traveling, some may shun the added bulk, but at the same time it reduces the total number of chargers needed.
Should you buy the Satechi 108W Pro USB-C PD charger?
We've consistently been fans of Satechi's multi-device chargers. They often pack new features, more ports, and substantial power compared to other similar chargers.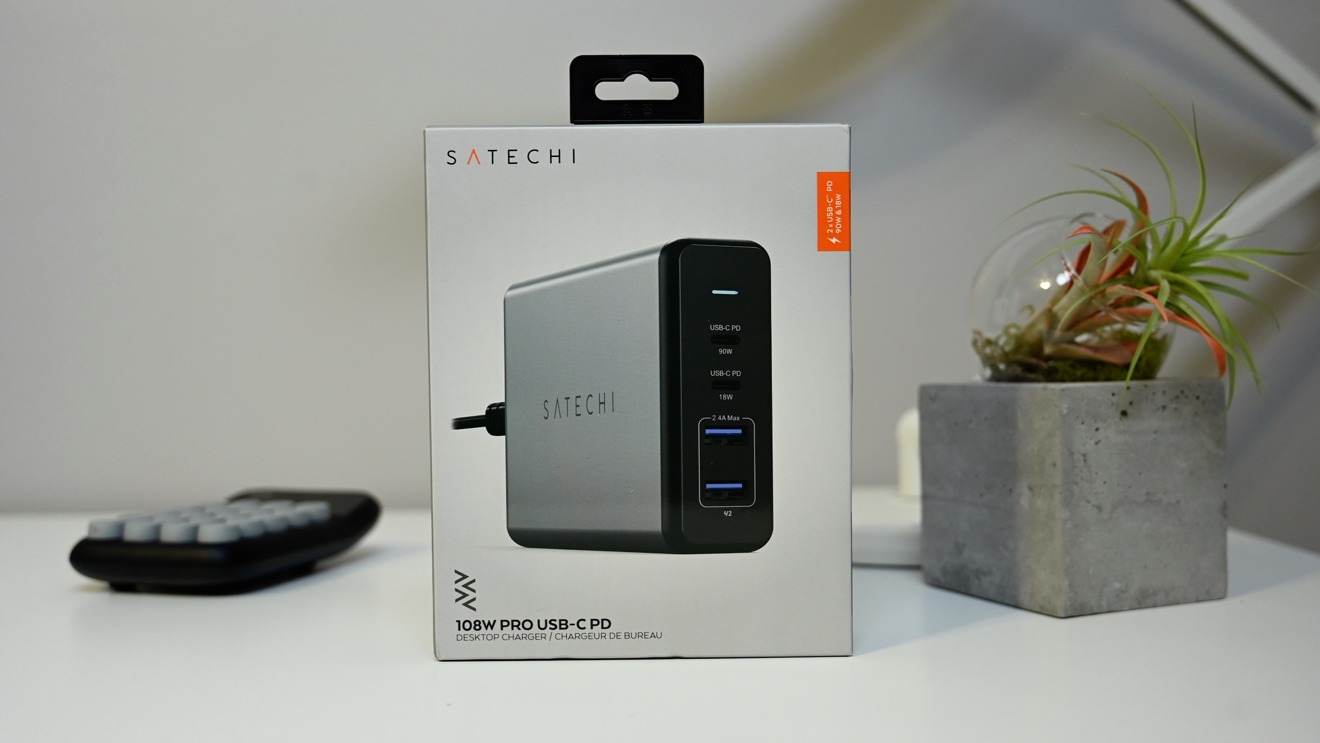 This latest model still builds on that. It is a great charger, full of power, and does so with a good-looking design.
We only have minor issues with the charger, such as the lack of cable management for its power cord. We'd also prefer if the ports were rotated 90 degrees akin to the even more powerful Zendure SuperPort. When on your desk, having the USB ports flat makes more sense and is easier to connect them. Zendure also outputs 137W total including a 100W USB-C port. Between those two, we'd prefer the Zendure SuperPort
These are minor qualms however and 108W is enough for most users.
Incredible 108W of total output
Dual USB-C PD ports
Compact design
Four total outputs
No cable management
Only two USB-C ports
Not the fastest USB-C charger we've seen
Rating: 4 out of 5
Where to buy