Essential sees no way to ship the Gem phone and is closing down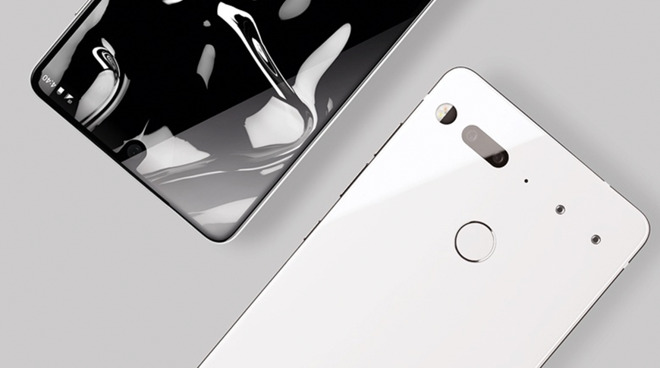 AppleInsider may earn an affiliate commission on purchases made through links on our site.
Essential is never going to ship the Gem smartphone, and is ending support for the Essential Phone and Newton Mail as the company shuts down.
Essential Products, founded by Android co-founder Andy Rubin in 2015, was responsible for the inception of the Essential Phone in 2017.
The Essential Phone — dubbed the PH-1 — was a 5.71-inch ceramic and titanium smartphone that boasted an edge-to-edge QHD display. The PH-1 never caught on quite like the company hoped it would, and Essential announced its discontinuation in December 2018.
Essential planned to continue manufacturing smartphones, announcing their next phone — the Gem — in October of 2019. The Gem will not see public release as Essential released a public statement that the company is preparing to shut down.
"In October, we introduced Project GEM, a new mobile experience that our hardware, software, and cloud teams have been building and testing for the past few years. Our vision was to invent a mobile computing paradigm that more seamlessly integrated with people's lifestyle needs," the company said. "Despite our best efforts, we've now taken Gem as far as we can and regrettably have no clear path to deliver it to customers. Given this, we have made the difficult decision to cease operations and shutdown Essential."
As part of the shutdown, the PH-1 will no longer receive updates or customer support. Newton Mail, which was acquired by Essential in 2019, will also be ending its service on April 30, 2020.
Essential will be providing a prebuilt of their vendor image on their GitHub for users who want the ability to modify their systems themselves.