Apple expands AR 'Quick Look' shopping tools to major retailer sites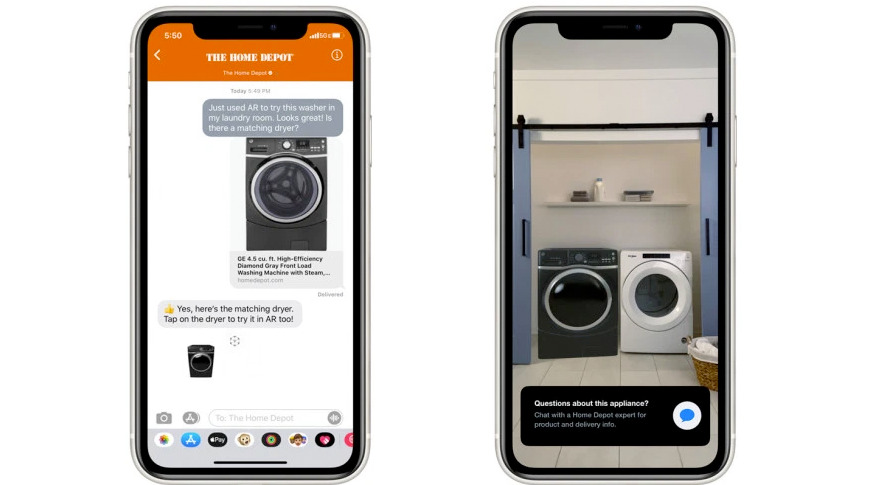 Retailers are getting new customizable buttons to help sell products to iPhone users utilizing ARKit's 'Quick Look' feature.
Apple's AR "Quick Look" tool just got an upgrade, giving retailers the ability to sell their products within an augmented reality screen. Home Depot, Wayfair, Bang & Olufsen, and 1-800-Flowers all feature the new update.
The update, which has begun rolling out recently, adds a useful button to the Quick Look screen. Users who view products in their home will also be able to interact with a product-specific button that the retailer customizes through ARKit. This button can be set to a few different options including a "buy now" option with Apple Pay integration and an option to check for stock at a local store.
Quick Look debuted with ARKit 2 in 2018. It can be accessed from apps like Safari, Messages, and the retailers specific app. The technology has been slowly making its way into the retail world, and the retailers who have used it have seen positive results.
In 2018, Houzz CEO Adi Tatarko said that users of their AR tools were 11 times more likely to make a purchase. Build.com found that people who checked out an item in AR were 22% less likely to return it, reports TechCrunch.