Apple's ARKit release left Google flat-footed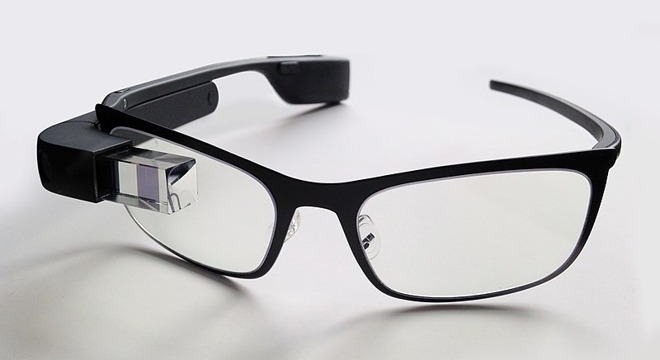 AppleInsider may earn an affiliate commission on purchases made through links on our site.
While Apple and Facebook push forward with augmented reality and virtual reality hardware, Google, burned by Google Glass and a late start to a smartphone AR framework, lags behind.
Augmented reality — or AR for short — is likely going to be the next big thing. Apple has plans to release both an AR headset and AR Glasses in the next few years. Facebook, the owners of the Oculus-brand of virtual reality products, announced plans to build AR glasses at the 2019 Oculus Connect developer conference.
Yet, as demonstrated in a report published on Friday by The Information, Google appears to be shying away from AR — at least as far as hardware goes.
Augmented reality rollout in smartphones
Existing consumer products — such as most smartphones and tablets — have some basic AR capabilities. For example, customers are able to preview home goods items in their houses from their smartphones. This seemingly simple task leads to significantly more satisfied customers, who use the feature to test out furniture in their homes.
Many games like Harry Potter: Wizards Unite and Pokemon Go incorporate AR elements into their gameplay. Snapchat, Instagram, and Facebook have all featured AR-based photo filters and games for several years.
Naturally, the next jump would be to create a piece of hardware that could take what the tech industry has learned about AR and bring these concepts into the real world. AR glasses could be used for pedestrian navigation, AR gaming, or providing information without needing to reach for a phone or computer. Professionals, such as doctors, could have access to a patient's medical records at a glance. Schools could utilize AR glasses to help visualize abstract concepts as interactive games.
Apple's ARKit beat ARCore to the punch
That wasn't always the case, though. In 2017, Google's virtual and augmented reality department had every plan to continue to compete against Apple, who was then rumored of gearing up to launch a toolkit for augmented reality apps. However, shortly after Apple announced ARKit, the department ostensibly went silent.
While they did release ARCore in February 2018 — eight months after the release of ARKit — the team fell apart shortly afterward. Projects, such as Google's smartphone-based VR headset, the "Daydream View," were canceled.
It's easy to assume that some of the trepidation may be directly related to the less-than-stellar response to Google Glass. Google's smart glasses launched as a prototype in 2013, had a public release in 2014 and was discontinued in 2015. While Google Glass is still available, it's been rebranded as a tool that is sold exclusively to businesses.
It may be that Google is waiting for its competitors to push products to the market, rather than taking another Glass-like risk.
Yet, the company does not seem to be working on any AR hardware at the moment, beyond a refocus of Google Glass for business. Despite no significant rumors of a Google-branded AR headset or AR Glasses, Google's head of AR and VR, Clay Bavor, seems to suggest otherwise.
"On the hardware and devices side, again, I characterize the phase we're in as deep R&D, focused on building the critical Lego bricks behind closed doors," Bavor said in a 2019 interview with CNET. "If you can dream it, we probably have a prototype of it somewhere in one of our labs."