Apple plans to release AR Headset by 2022, Glasses by 2023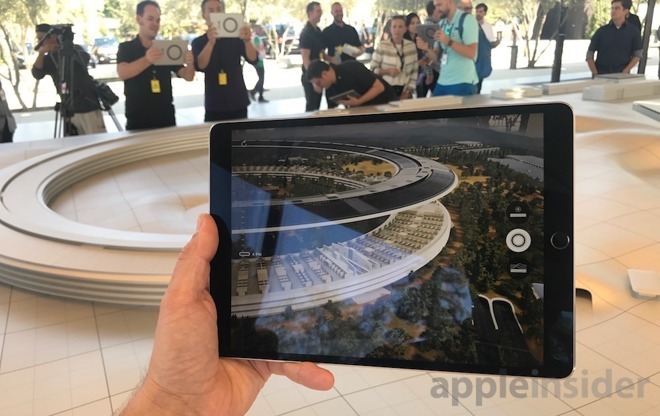 In a highly uncharacteristic move, Apple last month is said to have briefed a larger group of employees on its plans to release an Augmented Reality (AR) headset by the year 2022 and a pair of more sophisticated AR glasses the following year.
Apple has been rumored to be working on an augmented reality headset or smart glasses for some time, and has used considerable resources in the field of AR and VR. While Apple has so far declined to publicly offer details of when to expect AR-equipped head-mounted hardware in the future, if at all, it is allegedly offering up timelines to employees.
In a recent internal meeting, Apple Vice President Mike Rockwell is claimed by sources of The Information to have led a presentation with other Apple executives over the design and features of an AR headset. Rockwell is the chief of the team behind Apple's AR and VR development.
The meeting itself is said to have featured details about the design and features of the headset, though importantly it also offered timelines for Apple's intended release schedule. The initial headset is tipped to launch in 2022, while a pair of AR smart glasses will arrive the following year in 2023.
Notably the presentation was made to a large number of employees, with enough in attendance to fill the 1,000-seat Steve Jobs Theater, though it is unclear if those taking part were working on AR projects directly as part of the team, or if they were based in other areas of the company.
Apple's decision to allow such a large internal presentation to occur is likely to be a good sign for the proposed devices regarding their release, as it would be unlikely for Apple to showcase an unreleased product to that many staff if it wasn't making significant process in development. The meeting, which took place in October, still required a considerable amount of secrecy, with attendees required to wrap their iPhones with tamper-proof stickers with unique QR codes to block the cameras.
As well as discussing the features of the proposed hardware, the presentation also included videos and explanations relating to each, updates from other teams involved in the project, and a discussion of the "thermal architecture" of the headset by executives.
The timeline of the AR headset or smart glasses is far longer than what has been raised by analysts and rumors. Recent reports and a prediction from Ming-Chi Kuo put the headwear for release in mid-2020, far earlier than today's report indicates. There has even been the claim of Apple working with game distributor Valve Software on an AR display destined for 2020, with existing supply chain assemblers Pegatron and Quanta Computer also linked to the project.
There has been a lot of evidence demonstrating Apple is keenly working on AR hardware, including references in iOS 13's code for stereo AR apps and stereoscopic content, along with the codename "Garta."