Apple's AR smart glasses & ARM Mac may arrive in 2020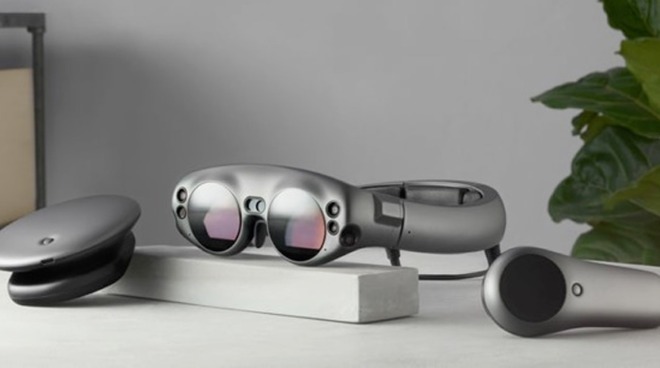 In a report on Monday morning, Apple is again predicted to roll out its long-awaited augmented reality smart glasses and an ARM Mac in 2020.
Augmented reality continues to be a growth area for developers alongside virtual reality, as shown by the adoption of ARKit by iOS developers, and has led to some long-term rumors of Apple creating some form of AR headset or smart glasses with similar capabilities that use the technology.
In the latest report about the supposed devices, Bloomberg again claims Apple has targeted 2020 as a release year for the Apple AR headset. The glasses are claimed to offer typically-expected functions by synchronizing "with a wearer's iPhone" to display texts, emails, maps, and games over the user's field of view, possibly employing some form of AR interactions in the process.
It is suggested Apple has considered creating a dedicated App Store for the device, in a similar fashion to the iPhone and iPad, Mac, Apple TV, and Apple Watch versions. Apple has also reportedly hired "experts in graphics and game development" to make the glasses the best in its field and "an eventual successor to the iPhone."
At the same time, it is thought Apple "hasn't yet come up with an application that will make the glasses a must-buy." The lack of a feature to motivate consumers and a need to perfect AR technology could push the release of the glasses further into the future, until they are both at an adequate-enough level for Apple to consider releasing them.
There is already a lot of evidence Apple is trying to solve the killer app issue and to make the best possible version of the product in patent filings, such as for gaze tracking, laser range-finding, and holographic elements. There have even been references in iOS 13's code for stereo AR apps and the codename "Garta," while a September examination of the iOS 13 Gold Master includes strings relating to stereoscopic content.
Whenever Apple does go to market with its eyewear, it may do so with somewhat sparse competition in terms of AR. Facebook is believed to be working on smart glasses that connect to a smartphone, but without AR or a built-in display, while Amazon's just launched Echo Frames are effectively an Echo in a compact size that do not offer any visual feedback, only audio.
Google Glass is arguably its nearest competitor, but that was deemed a massive failure for the search company and has become a very limited tool in some industries rather than a mass-market device. Meanwhile the Magic Leap One is still largely in its development phase, with the company providing the AR headset to developers with a view to create content for the mixed-reality device.
The report's musing is only the latest in a number of similar pronouncements from industry observers, and follows one recent claim from famed analyst Ming-Chi Kuo that such a device is destined for a second quarter 2020 launch. Kuo claims manufacturing of the glasses or AR headset will commence before the end of 2019, but Apple could also work with unnamed third-party firms to create what he refers to as AR "helmets" the same year.
There is no new data in the Bloomberg report on Monday beyond what has already been published.
ARM Mac in 2020
Bloomberg also raises other elements it believes Apple is preparing for 2020, including a version of the Apple Watch with sleep-tracking features, and upgrades to the Mac lineup which the report says that might run on custom processors, which would likely have greater efficiency and lower battery drain.
This is not the first prediction about this, and not Gurman's either. The prospect of Apple shifting from Intel processors to its own custom ARM-based silicon has been discussed for a decade, and pinned for a 2020 release for some time. Given the success of its own designs in the A-series chips used in the iPhone and other devices, the greater control over the chip's features could give Apple an edge over other PC vendors.
At the 2019 WWDC, Apple further detailed technology allowing for easy porting of iOS to run in macOS. Coupling that with the extinction of 32-bit apps in Catalina, there are signposts on the road that suggest that a shift to the ARM processor is at least being seriously considered.